More Resources from ADBC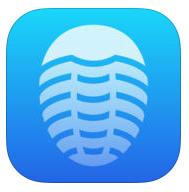 PaleoNICHES TCN: Digital Atlases of Ancient Life: Get digital atlases for fossils from the Ordovician, Pennsylvanian, and Neogene, find fossil guides, and get the mobile friendly App.
SERNEC (Southeastern Herbaria): Find lessons plans and activities associated with Notes from Nature, WeDigBio, and more!
Lichens, Bryophytes and Climate Change: Learn about lichens and bryophytes, search the lichen and bryophyte portals, and get involved!
MyCoPortal: Search the portal for mycological collections, find fungi checklists for your area, play name that fungus, and get involved!
Macroalgae: Watch the Macroalgae in Our Lives video, Search the Macroalgal Herbarium Portal and create checklists for your area.
New England Vascular Plants: Help them digitize, find botanical species lists, and search the Consortium of Northeastern Herbaria
Tri-Trophic: Visit the Discover Life webpage to find lesson plans, activities, and other information for science teachers and students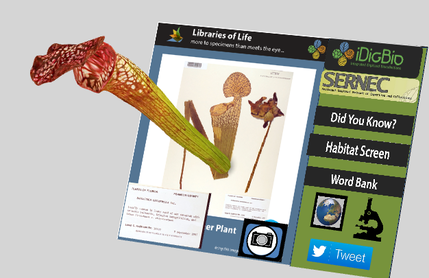 Libraries of Life Collection Cards were created by the iDigBio Augmented Reality Public Education/Outreach Working Group. The fifteen cards each feature a different project funded by NSF's Advancing Digitization of Biodiversity Collections program, and each card launches a 3D model in the mobile device's viewer that brings specimens to life for the public. The cards are available to download and print through the app, and further resources are available at www.libraries-of-life.org, including educational materials.