Collections-Based Online Resources for Undergraduate Students and Educators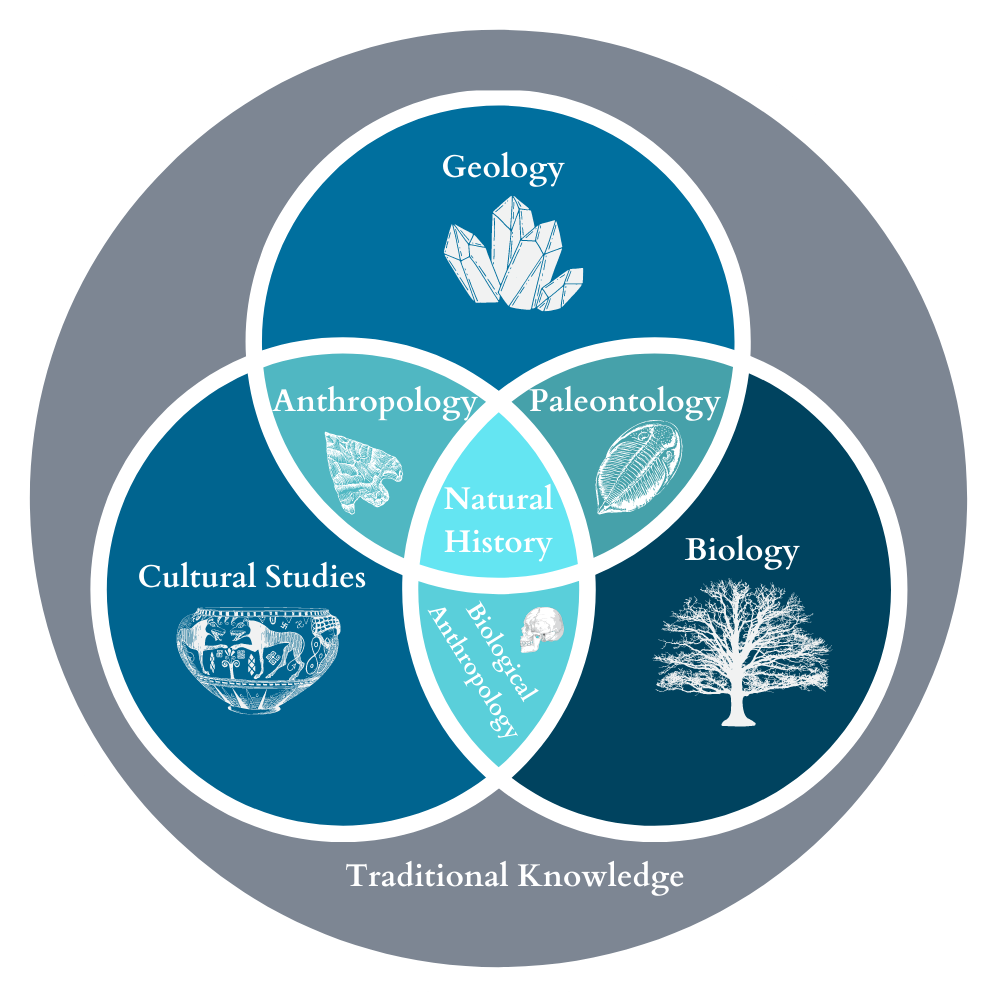 This portal is supported by QUBES and aggregates educational resources from BLUE, iDigBio, and others, and is owned by SPNHC. Want to publish a resource? Reach out to us here.
The SPNHC Education Committee hosts an annual event where educators are invited to share their resources with the community! Learn more about the Natural History Education DemoCamp.
Tutorials
Modules and Online Resources
Using Digitized Collections-Based Data in Research: A Free hands-on crash course in ecological niche modeling
Provides step-by-step, hands-on instruction on ways to access and download these specimen data, how to process climate layer data, and how to apply Maxent software to construct ecological niche models.  The webinar is designed to introduce the concepts and practice of ecological niche modeling, so little experience is needed.
Created by Blaine Marchant from the Soltis Lab, Florida Museum of Natural History, University of Florida.
Find the course materials and recordings here.
Exploring Plant Phenology Using Herbarium Specimens: A Coursebased Undergraduate Research Experience through California Phenology Network.
Created by Katelin Pearson and Jennifer Yost
Biodiversity Literacy in Undergraduate Education
BLUE is a collaboration among individuals from the biodiversity, data, and educational communities that are working together to identify core biodiversity data competencies for undergraduates, develop strategies for integrating these competencies into the introductory biology curriculum, and build capacity for sustained development and implementation of biodiversity and data literacy education. Learn more about BLUE here: http://www.biodiversityliteracy.com/
iDigBio is posting all of our undergraduate material on the BLUE website. Visit here to find all of the currently available resources.
Digital Encyclopedia of Ancient Life (DEAL)
DEAL is part of the Cretaceous World TCN and the broader Digital Atlas of Ancient Life project.  There are three chapters so far: Nature of the Fossil Record, Systematics, and Class Gastropoda. The intended audience is undergraduate students with limited prior experience in taxonomy and phylogenetics.
Worldwide Engagement for Digitizing Biocollections
Bring collections into your courses using citizen science! Check out this WeDigBio Undergraduate Classroom Exercise created in collaboration with our colleagues at collectionseducation.org using Notes from Nature, or use The WeDigBio Event as an opportunity for extra credit in your undergrad class (Thanks to Andrea Weeks for sharing).
AIM-UP!: Advancing Integration of Museums into Undergraduate Programs
"AIM-UP! is an NSF-funded Research Coordination Network exploring the use of natural history collections in undergraduate education. AIM-UP! is refining existing efforts and developing new integrated approaches to collections-based training in large-scale questions using the expertise of educators, curators, collection managers, database managers, and scientists whose work spans disciplines and relates topics covering a spectrum of time and space."
The AIM-UP! project includes educational modules and tutorials to be used in college-level courses.
Learn more about AIM-UP! through a recent presentation (pdf and recording link) given at SPNHC 2015 or the recent publication "Natural History Collections as Emerging Resources for Innovative Education."
 
SERC: the Science Education Resource Center at Carleton College
"Whether you're an undergraduate faculty member or a K-12 science teacher our suite of partner projects have materials you can use today. Connect with a community of peers as they share what really works in their classrooms."
SERC includes resources for both undergraduate education and K-12 education with an emphasis on the geosciences.
Connecting Students to Citizen Science and Curated Collections
"Learn about plant systematics and collecting in the context of our information-rich digital age. Connect physical plant specimens to citizen science observations and online herbarium databases. Explore how making these connections helps contribute to our understanding of global biodiversity."
"The BOLD Student Data Portal (BOLD-SDP) is a classroom-focused interface to the BOLD database. This platform provides instructors and students with the tools necessary to make contributions to the DNA barcode library used for identifying species. It also gives students the opportunity to integrate and analyze specimen and sequence data while providing instructors with tools to monitor student progress and evaluate their work. Students can explore the large database of DNA barcode records submitted by scientists around the world, but they will also be able to add their own data to the ever-growing DNA barcoding library."
"The Animal Diversity Web is an online database and encyclopedia of animal natural history, built through contributions from students, photographers, and many others. It is a rich and flexible resource designed both as an encyclopedia for exploring biodiversity and for use in formal, inquiry-based education."
ADW includes educational resources for undergraduates such as Quaardvark.  See examples of how educators have used Quaardvark here: https://animaldiversity.ummz.umich.edu/quaardvark/examples/