From the News Desk
Body:
After many months of hard work in collaboration with our partners at GBIF, we are excited to announce that the new and improved iDigBio US Collections List has officially launched as of this week. This latest development for the first time enables shared data management across iDigBio and GBIF, in addition to facilitating a unified, more efficient, and more exhaustive list of US Collections.
Meet the People Behind iDigBio
Adania Flemming is a Masters student and research assistant with iDigBio. Her research interests involve using biological collections to help answer ecological hypotheses. She is passionate about education and is involved with Education and Outreach activities for iDigBio including citizen science efforts such as the Worldwide Engagement for Digitizing Biocollections (WeDigBio) event and tabling with iDigBio at other outreach efforts (She's a scientist, and Earth Day, etc.). She is also a member of the Education and Outreach Working Group. Adania is part of the group working to create a best practices white paper which can be shared with the greater collections community, and will attend Association of Science Technology Centers (ASTC) Conference 2017 as a panel discussion moderator to get more input for this paper.
Just Added to the Portal
Acidaspis sp.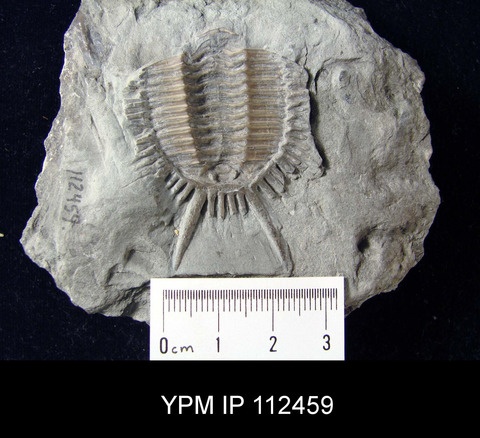 Collector:
George Oeh
Locality:
North America; USA; Ohio; Hamilton County; Cincinnati
Provider ID:
urn:uuid:6b99598f-b496-4f3a-b9e6-01046812a36e
see record >>