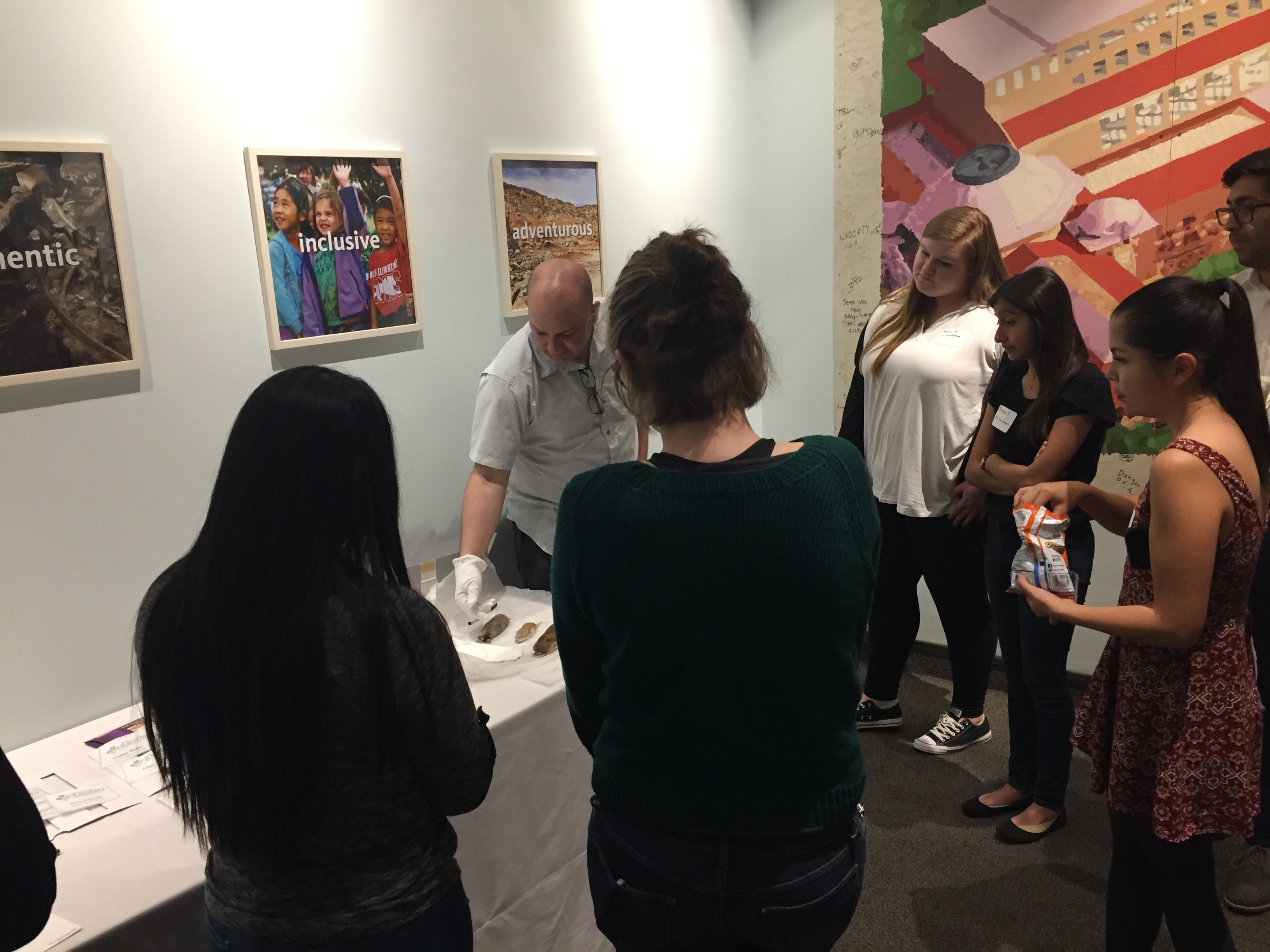 Building off of the success of several eastern United States workshops aimed at broadening diversity in the biological sciences (North Carolina Museum of Natural Sciences, Field Museum, University of Central Florida), the first in a western-US workshop series was held at the Natural History Museum of Los Angeles County (NHMLA) on April 6 and 7, 2018. Over 100 undergraduate students from colleges and universities in the greater Los Angeles area wer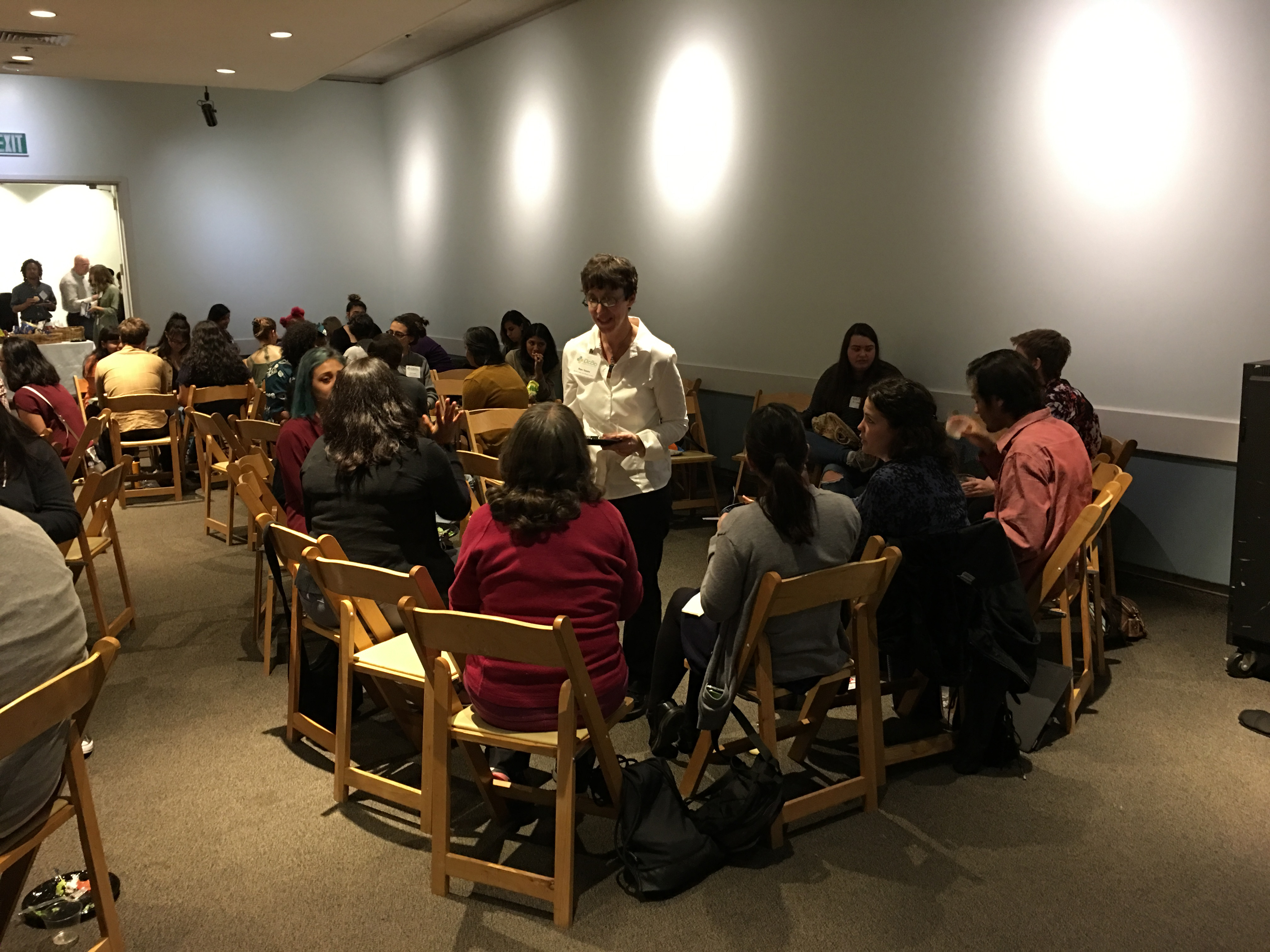 e invited to join the workshop to learn about life as a biologist or biodiversity scientist and what it takes to get there. The two-day event consisted of shadowing on April 6 for participants to see 'a day in the life' of museum experts, and a workshop day on April 7 composed of speakers, museum collections tours, a panel discussion, and a Meet and Greet with local professionals. Libby Ellwood (La Brea Tar Pits and Museum) served as local organizer of the workshop, with Anna Monfils (Central Michigan University) serving as PI and leader, and Mare Nazaire (Rancho Santa Ana Botanic Garden) providing local recruitment and support. Gabriela Hogue (North Carolina Museum of Natural Sciences), Gil Nelson (iDigBio) and Molly Phillips (iDigBio) provided invaluable resources, experience and knowledge from prior workshops, and planning assistance.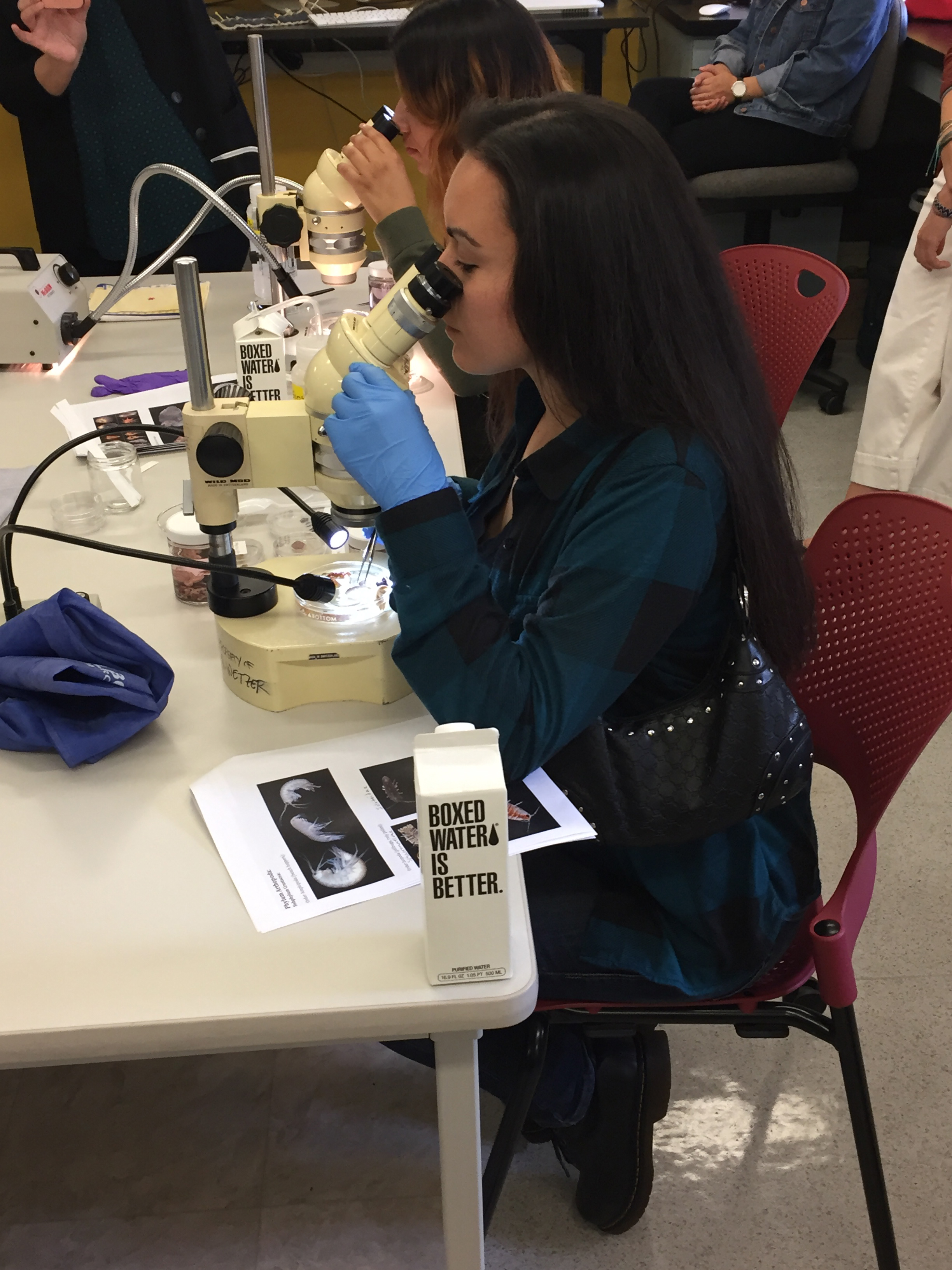 On Friday April 6, almost 40 students shadowed museum professionals at NHMLA, La Brea Tar Pits and Museum (a research department of NHMLA), or NHMLA's Invertebrate Paleontology warehouse. The shadow leaders included experts in paleontology, malacology, community (citizen) science, archeology, marine biology, education and botany. During this time, participants learned about a museum career in a hands-on, immersive experience that included identifying marine organisms, cataloguing paleontological specimens, mounting herbarium specimens, specimen cleaning and preparation, genetics research, assessing camera trap images, learning about mobile museums, and techniques for studying LA's living biodiversity. The shadowing went beyond the work itself and museum staff spoke with students about their own career paths and research interests while providing guidance and advice to students who were curious about jobs in biological sciences.
Many of the students from Friday's shadowing event, and dozens of others, attended the full-day workshop at NHMLA the following day. NHMLA's Jody Martin welcomed everyone to the museum and shared his own career path. Dr. Martin's candid and honest talk set a perfect tone for the day, with professionals openly sharing the roses and thorns of their career paths and participants seeing the speakers as relatable and approachable. Corey Welch (Iowa State University), Naomi Fraga (Rancho Santa Ana Botanic Garden), Danielle Lee (Southern Illinois University Edwardsville), and Brian Atkinson (University of Kansas) each presented their experiences navigating graduate school and science careers, the rejections and accomplishments along the way, and their remarkable research involving natural history collections. The speaker portion of the event wrapped up with a panel discussion with the above speakers as well as Bharti Sharma (Cal Poly Pomona) and Felipe Zapata (UCLA).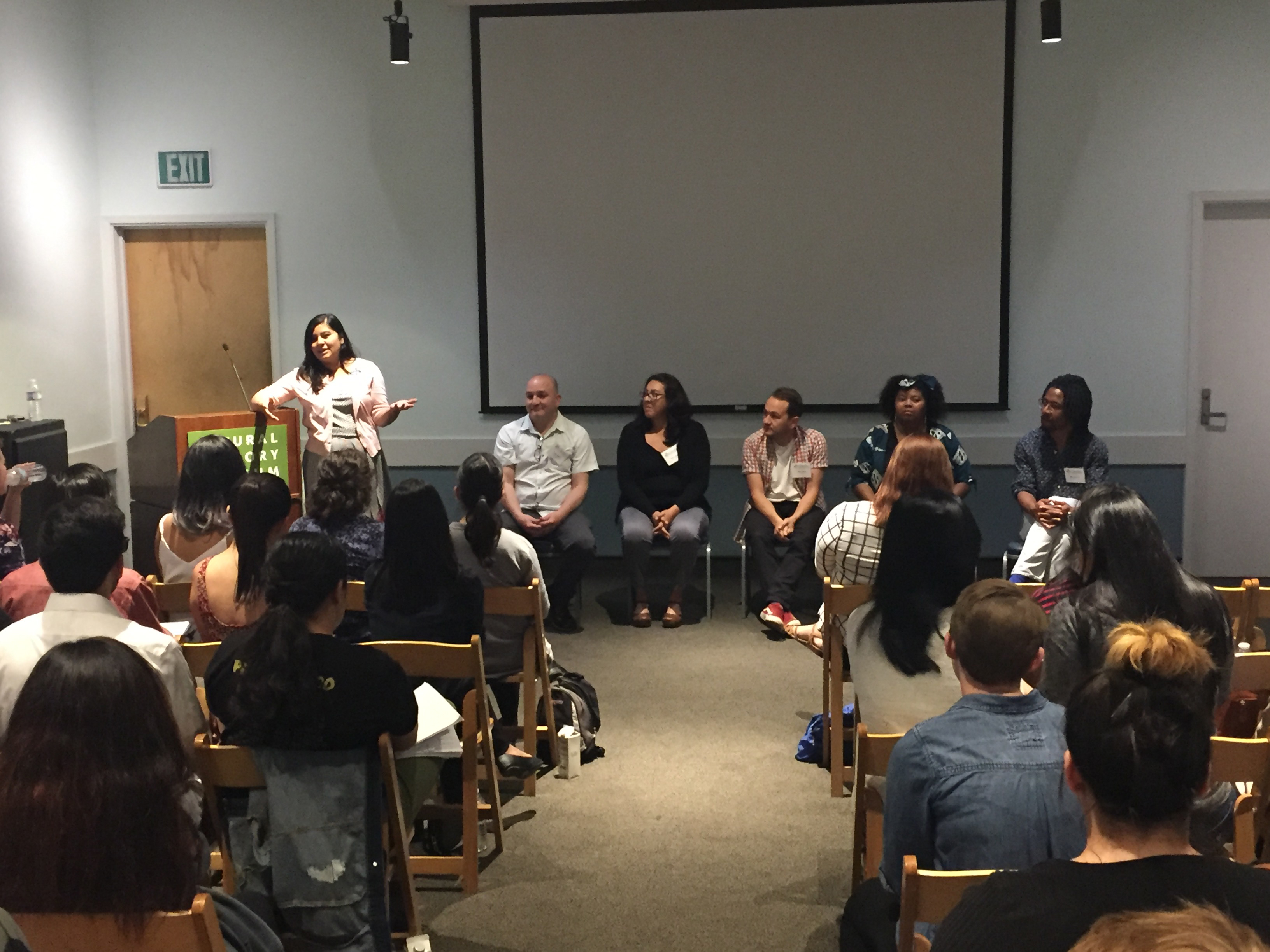 The workshop included tours of the Crustacea collection (given by Adam Wall), Nature Gardens (Lila Higgins), Dinosaur Institute (Alyssa Bell), and Entomology collection (Lisa Gonzalez), which gave participants a peek behind the scenes. Many were surprised to learn about the extensive collections and timely research taking place at the museum. The day ended with a Meet and Greet reception where participants spoke with local professionals from government agencies such as US Fish and Wildlife Service, non-governmental organizations such as Audubon, Rancho Santa Ana Botanic Garden and the Nature Conservancy, universities including UCLA and CSU Northridge, and others from Psomas, NHMLA, La Brea Tar Pits and Museum, and NHMLA's Invertebrate Paleontology department. The full program with contact information can be found on the workshop wiki.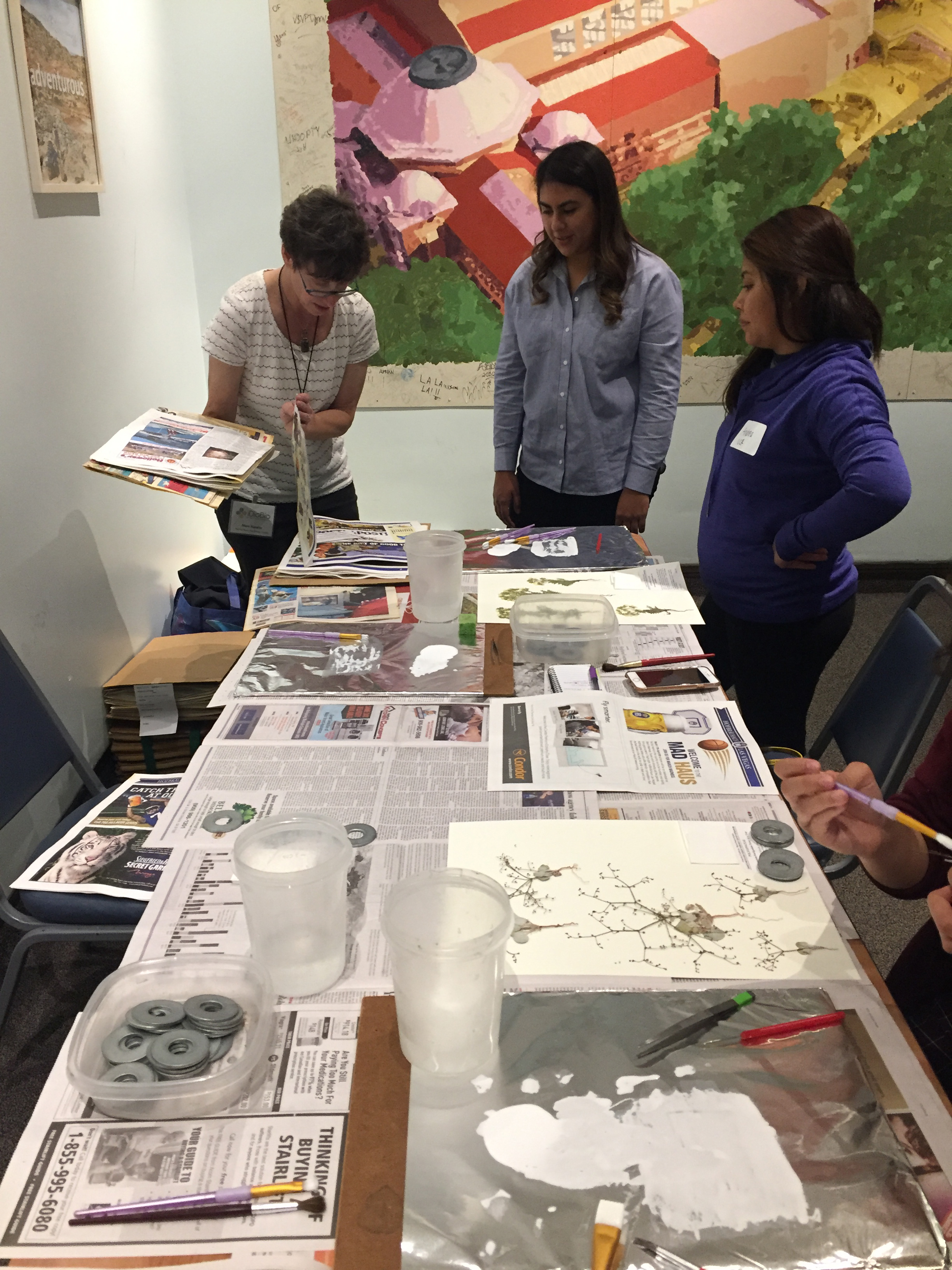 Students from over 20 colleges and universities attended, including:
several California State University and University of California campuses
Cerritos College
Chapman University
Citrus College
El Camino College
Holy Name University
Occidental College
Pitzer College
Pomona College
San Bernardino College
Santa Monica College
Scripps College
Whittier College
And a large contingent from Cal Poly Pomona
Throughout both days of the event, student participants were deeply engaged in conversation with the organizers, shadow leaders, and professionals, asking thoughtful questions and learning everything they could. They eagerly requested contact information to be able to follow up and enthusiastically took advantage of the opportunity to interact with a variety of professionals all in one place. Thank you, participants, for your professionalism, excitement, and curiosity. We look forward to supporting you on your career paths and encourage you all to remain in touch!
Tremendous thanks to NSF for funding the event, for iDigBio for generously co-sponsoring, NHMLA for graciously hosting, and to all the professionals for sharing their time and passion.