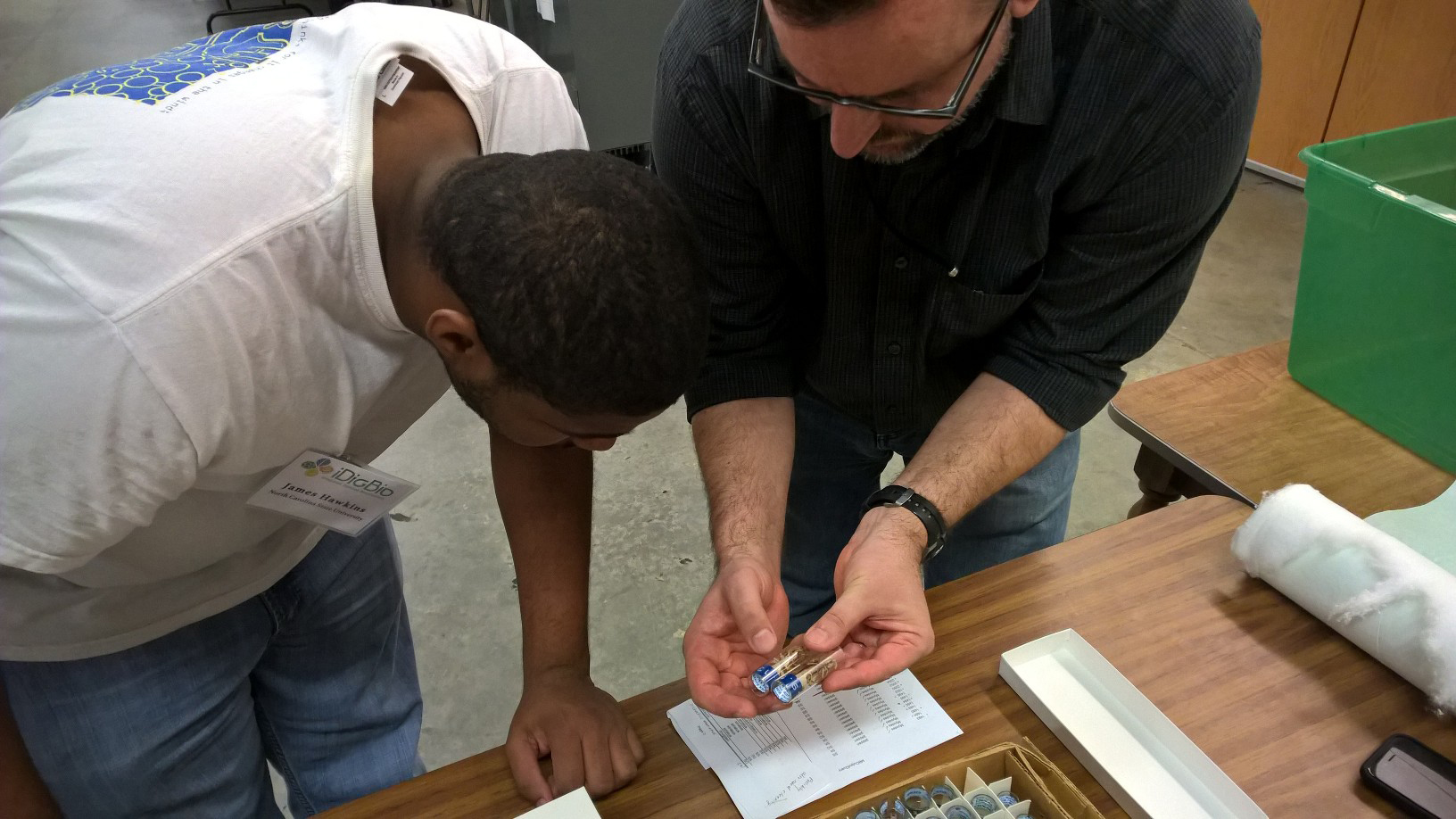 More than 60 students from eleven colleges and universities in North and South Carolina descended on the North Carolina Museum of Natural Sciences (NCMNS) in Raleigh, October 2-3, 2015, to learn about careers and graduate school opportunities in the biological sciences. iDigBio and NCMNS co-hosted the event, which featured intensive career shadowing opportunities within the museum for two dozen students on Friday, followed by a one-day Saturday workshop designed to offer tips and strategies for graduate study and career decision making. Gabriela Hogue hosted the event for NCMNS and was key in organizing the shadowing opportunities and Saturday tours, all of which was much appreciated by iDigBio. Gil Nelson coordinated for iDigBio.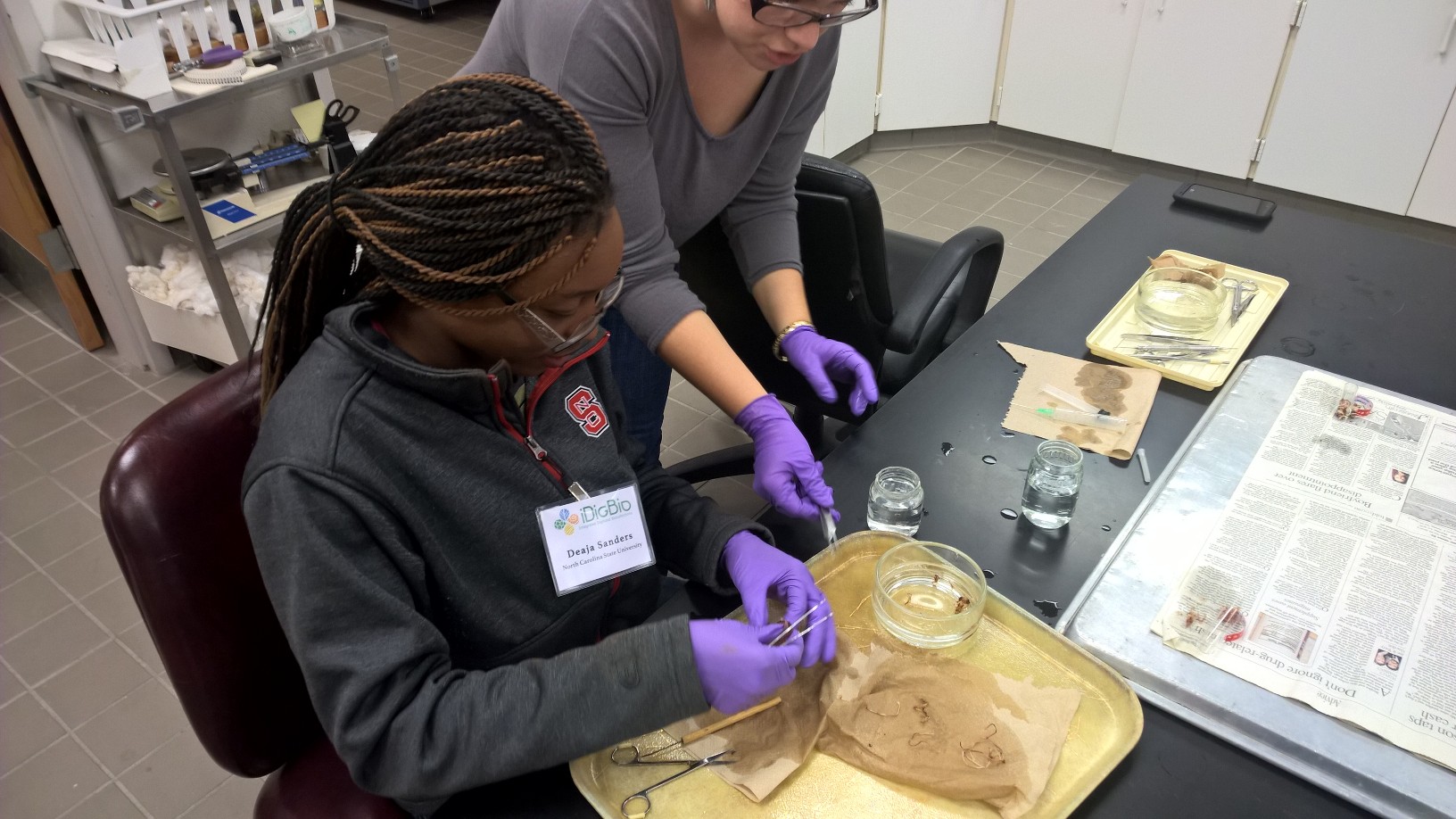 This was the third—and arguably among the most successful — event in this NSF-funded workshop series and was the first that incorporated a shadowing opportunity and one-day workshop into a single event. Eleven colleges or universities and one high school was represented. Students from as far away as Appalachian State, University of North Carolina at Wilmington, Elizabeth City State University, and Francis Marion University in South Carolina drove several hours to attend. The colleges represented included:
Appalachian State
Duke University
Durham Technical Community College
Elizabeth City State University
Fayetteville State University
Francis Marion University
Meredith College
North Carolina A&T
North Carolina State University
St. Augustine's University
University of North Carolina Wilmington
Students attending the Friday shadowing event selected to visit one or two from a range of collections, including fish, paleontological, crustacean, mammal, bird, and invertebrates, as well as the genomics and biodiversity labs, naturalist center, and biodiversity library. Participants databased and imaged fossils, cleaned skeletons fresh back from the dermested colony, learned to georeference specimen collection sites, sorted and re-shelved skins and skeletons, assisted in photographing skulls, and gleaned firsthand experience in the challenges and rewards of managing fluid-preserved fish and herp collections. Curators, collections managers, and collections assistants provided one-on-one opportunities, with plenty of time for interaction and engagement. At the end of a long morning, students and their hosts assembled for a catered lunch for final debriefing and discussion. One unintended consequence from the shadowing day was that two students discovered a new phylum (a chaetognath, or arrow worm) for the NCMNS Invertebrate Collection while sorting through an uncataloged lot.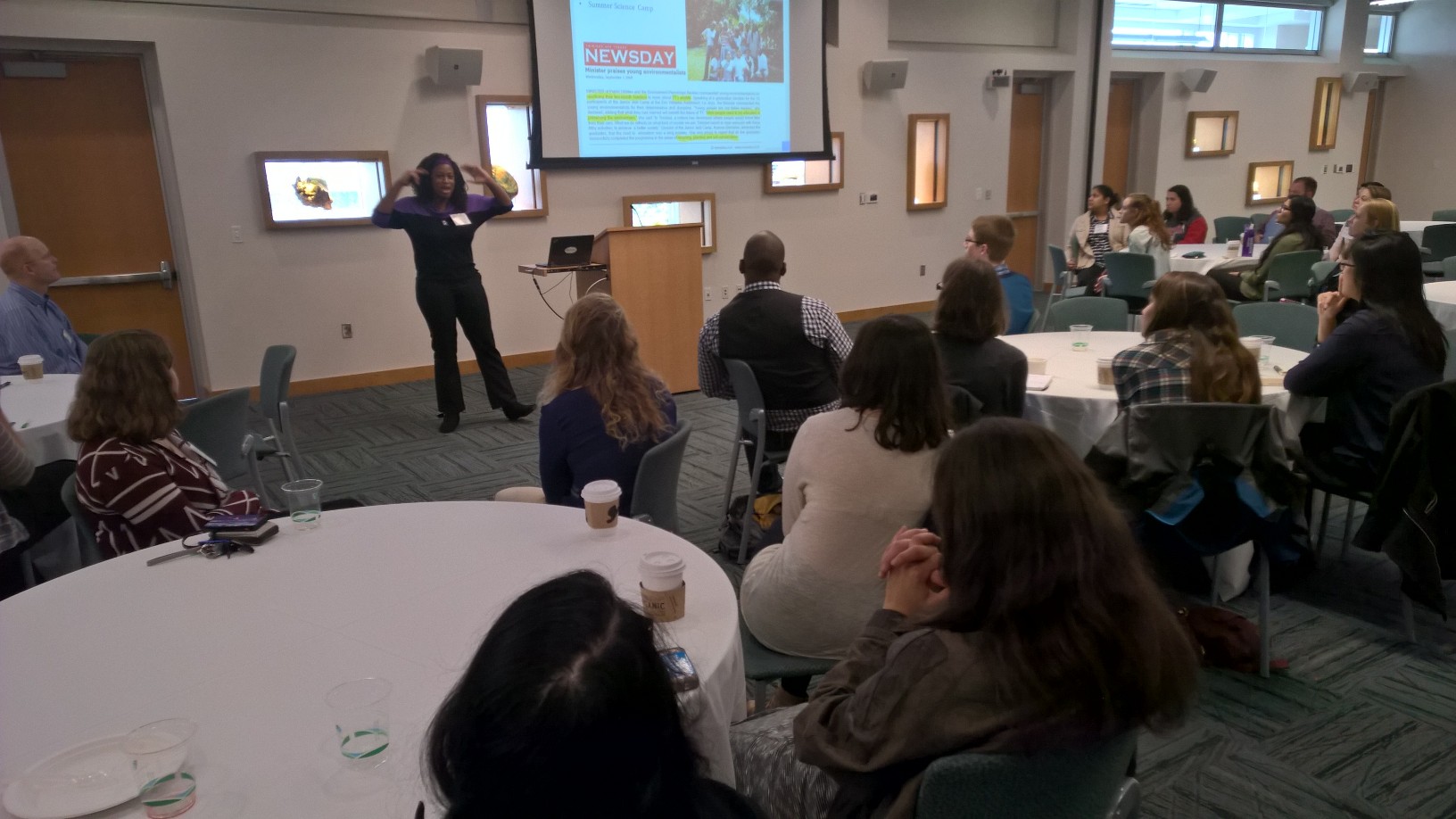 Saturday's activities featured engagement with recent graduates, current grad students, university grad school representatives, and a variety of professionals, all focused on tips for negotiating grad school and the job market. Dr. Jason R. Cryan, deputy director and chief of research and collections for North Carolina Museum of Natural Sciences, started the workshop off with a welcome and introduction. The presenters included Dr. Shane Campbell-Staton, who recently completed his PhD at Harvard, Adania Flemming, new master's student in ichthyology at University of Florida, and Molly Phillips, vertebrate ecologist and education and outreach coordinator for iDigBio, who all shared their passion for biology, including important strategies for negotiating all aspects of applying for and getting started in graduate school. Margarita Hernandez recounted the importance of finding and pursuing research and professional engagement opportunities as an undergraduate. Dr. Pam Soltis, professor of botany and curator of molecular systematics at the Florida Museum of Natural History at the University of Florida, whetted students appetites with the lure of international travel and research associated with a career in the biological sciences.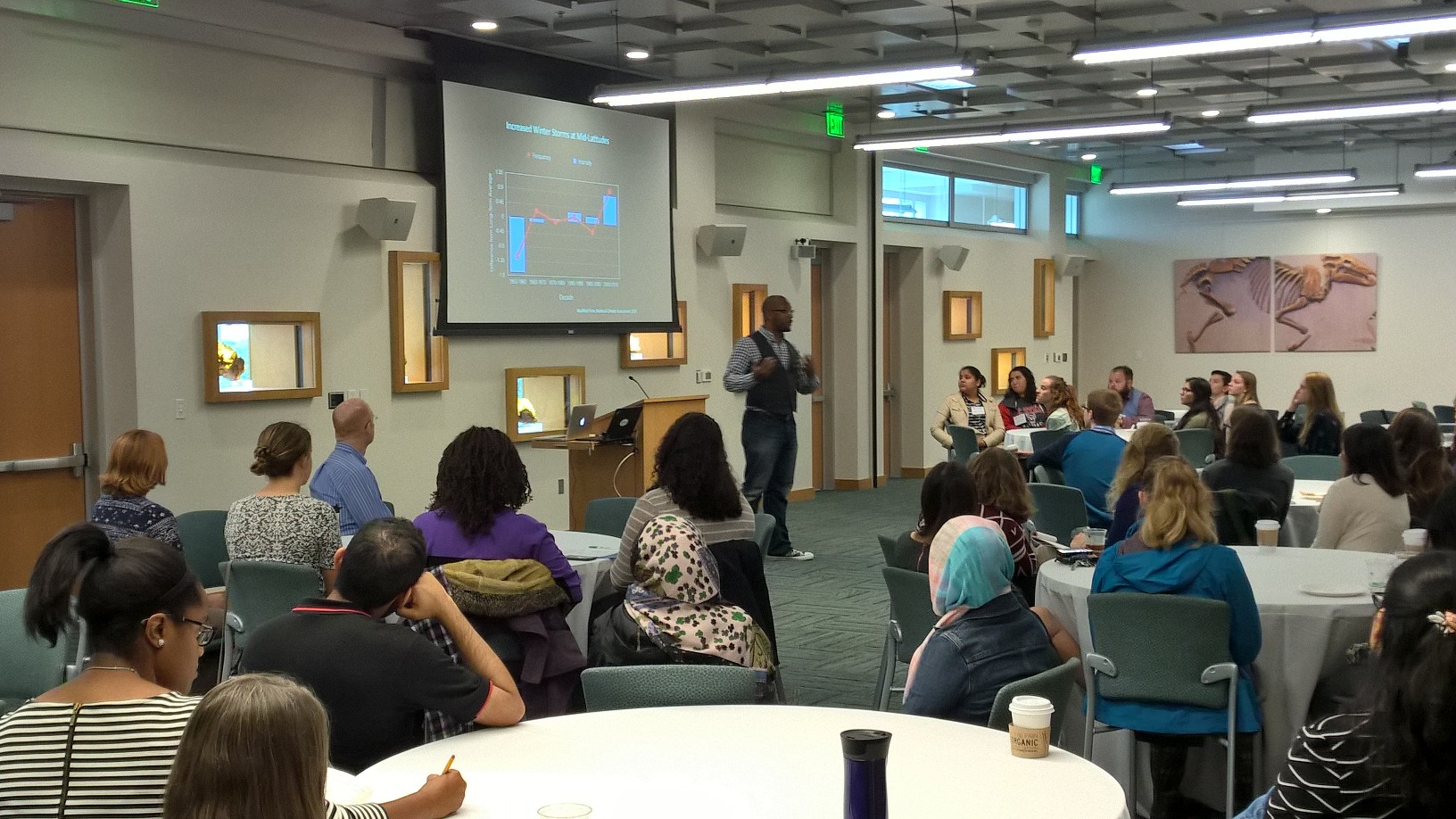 Speaker presentations were converted to PDF files and are available for download via the following links: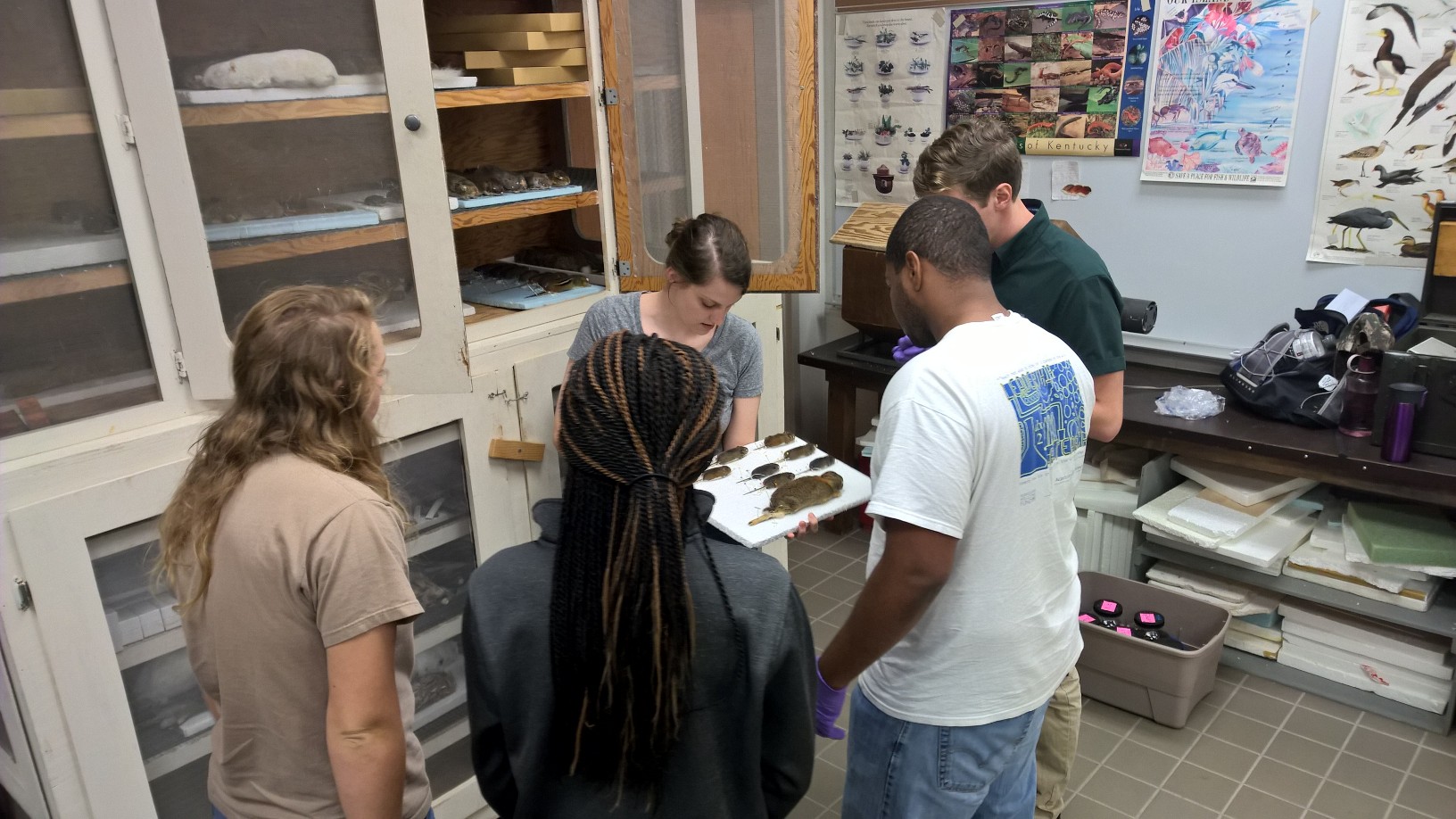 Near the end of the morning, participants were treated to well-received collections tours for a rare peek at the museum's "back-of-the" house. Several of the museum's collections managers and curators made it possible for students to see firsthand where much of the museum's science is done.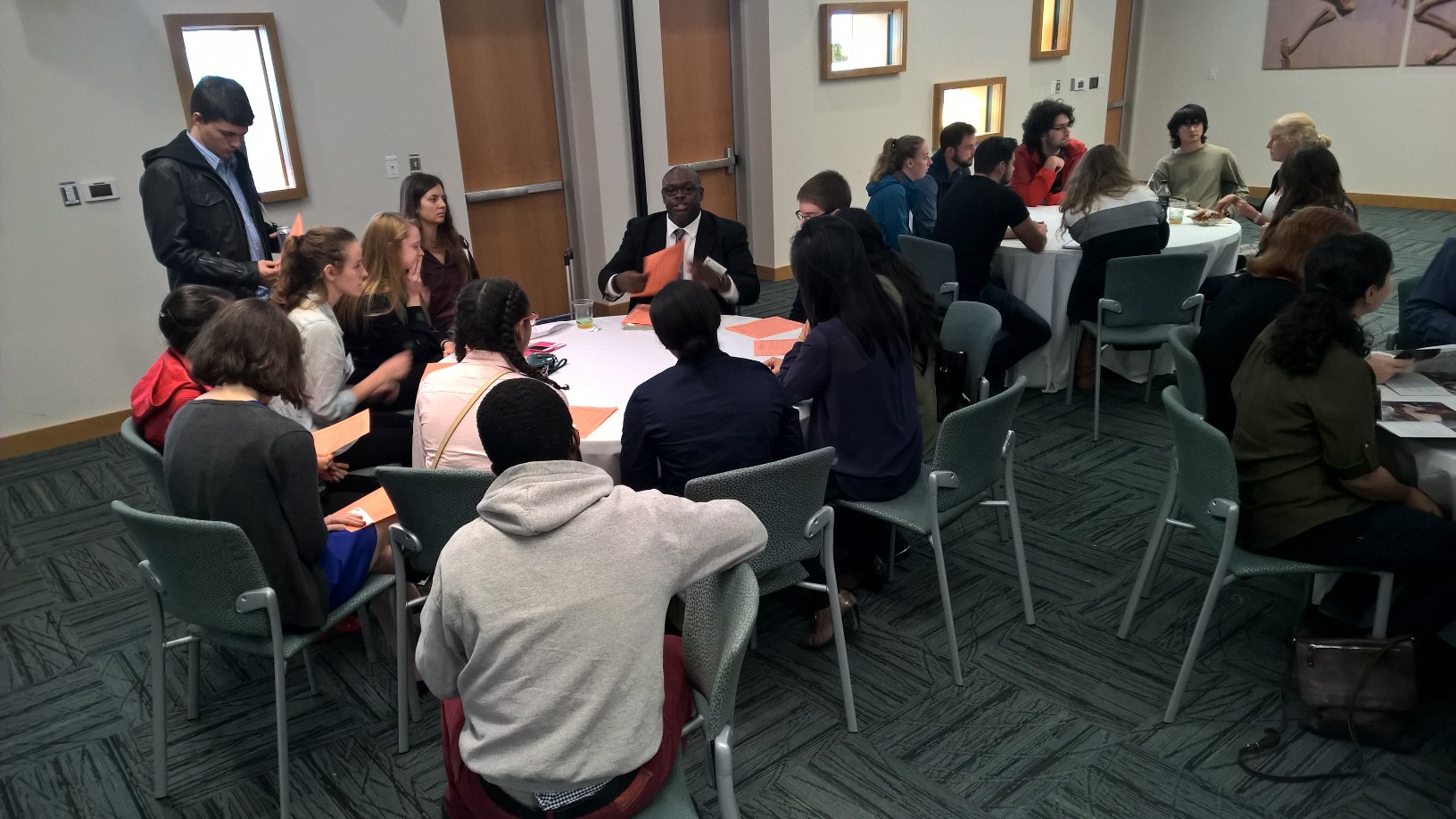 Following the talks, participants were able to interact with speakers, first through a panel question and answer period, then individually as speakers and graduate school representatives from Duke, North Carolina State, East Carolina University, and the University of Florida distributed themselves at tables throughout the conference room. The quality and abundance of student questions and interaction underscored the high caliber of the participants as well as the importance of having these human resources available at their fingertips.
The day ended with a group picture, numerous requests for exchanging e-mail addresses, and a reception that continued the interaction and engagement.