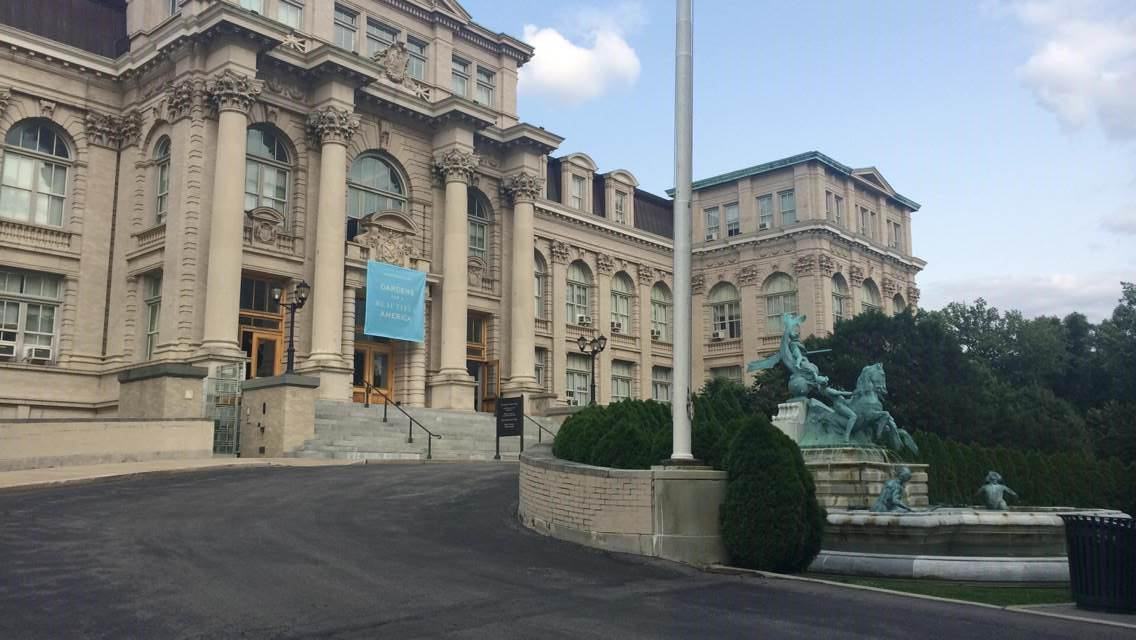 By Chelsea Fowler
[Editorial Note: On February 1, 2014, Chelsea Fowler, biology student at the University of Tampa, attended an iDigBio-sponsored workshop at the University of Central Florida focused on careers and graduate study in the biological sciences. Following the workshop, she was one of 15 students who attended Career Shadowing Days at the Florida Museum of Natural History, where she learned about digitization programs at the New York Botanical Garden and American Museum of Natural History. Since she planned to be in New York for the summer, she contacted Barbara Thiers at NYBG and Katja Seltmann at AMNH and was offered an opportunity to volunteer at both institutions. She also agreed to write a blog about her experiences.]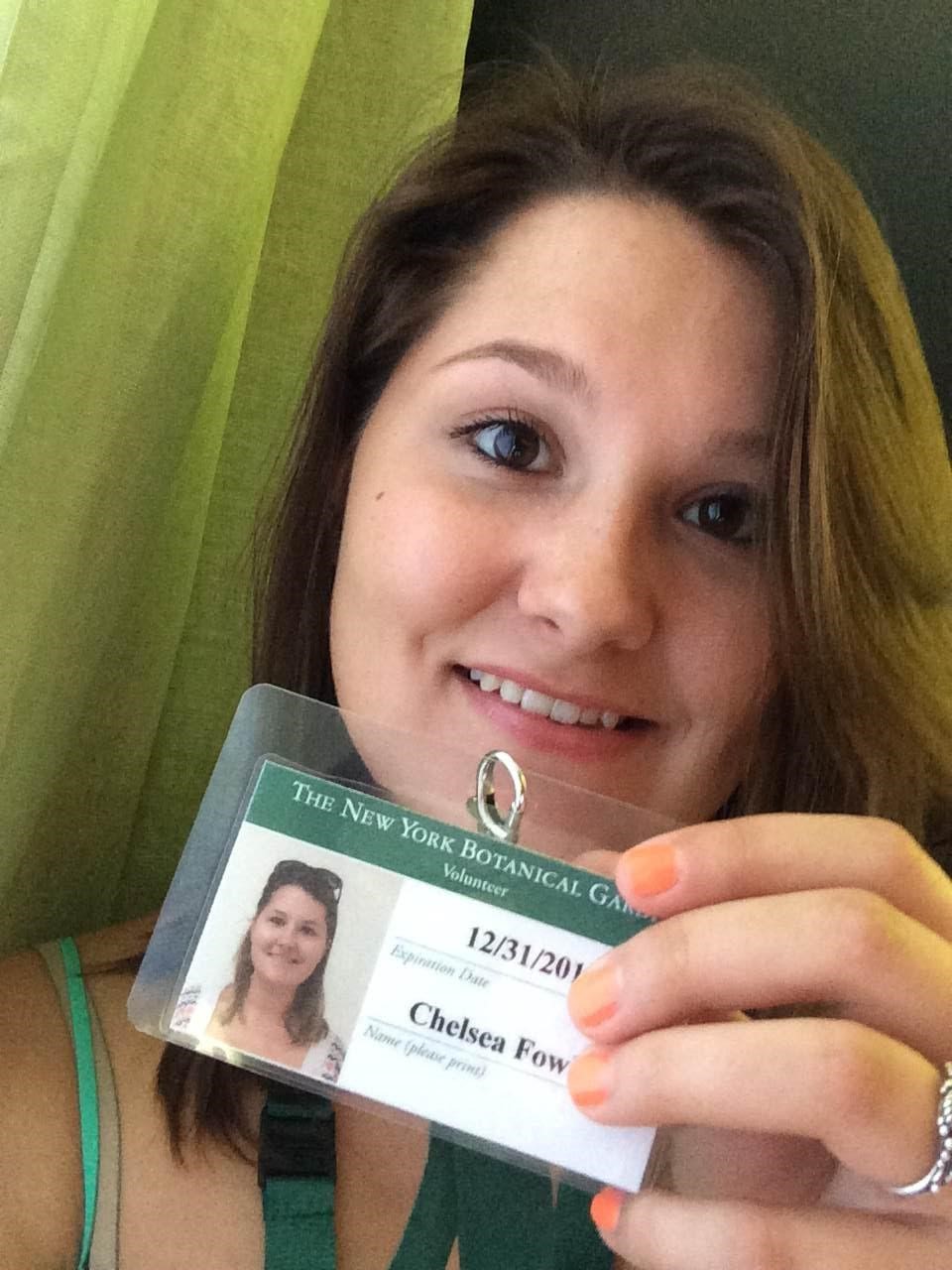 This summer I have had the opportunity to work in both the New York Botanical Garden and the American Museum of Natural History. The digitization of over 4 million specimen records from about 34 museums is an extremely huge task to put into action. The specimens that are a part of the Tri-Trophic collection include North American flora, herbivorous insects that feed on that flora, and parasitoids that feed on the insects. At the Botanical Garden they are working on the North American flora records.
I am working with Mari Roberts, a data capture specialist and project coordinator. My day-to-day work is looking at the collector's tag on scanned herbarium specimens, extracting data like collector name, date, and locality, and entering this information into the database. While this work can get somewhat monotonous, it's interesting to see when the collections were made and where they came from. They're from all over North America. I even found one from Tampa, Florida,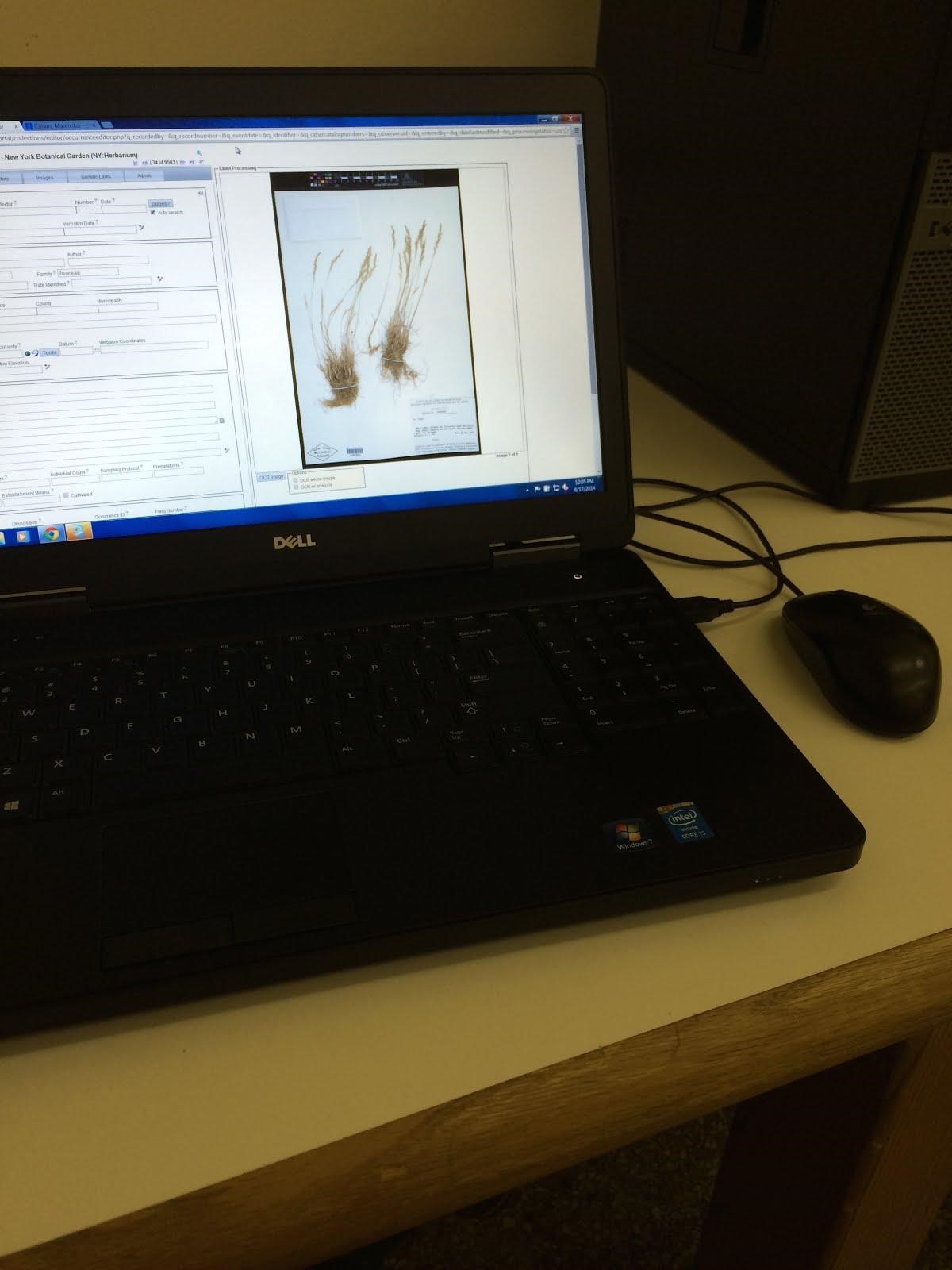 which is where I go to school.  Some of the collections are over 100 years old. It's amazing that these have survived so long. One of the benefits of the digitization process is that now these contributions to science have become permanent pieces of evolutionary history. This is one of my favorite parts of this project. These collectors have left their marks on the world.  Some of them have since passed away, but their records live on. The lasting impact of their scientific achievements is part of the reason I chose to pursue a career in this field and to see it in action is an incredible opportunity. I have entered almost 500 records into the system since I started and soon I will start at the American Museum of Natural History where I'll be learning how to georeference collection specimens. 
The New York Botanical Garden highlighted Chelsea's blog post in their latests post "NYBG Science Interns: Learning a Field, Making a Contribution" in Science Talk.