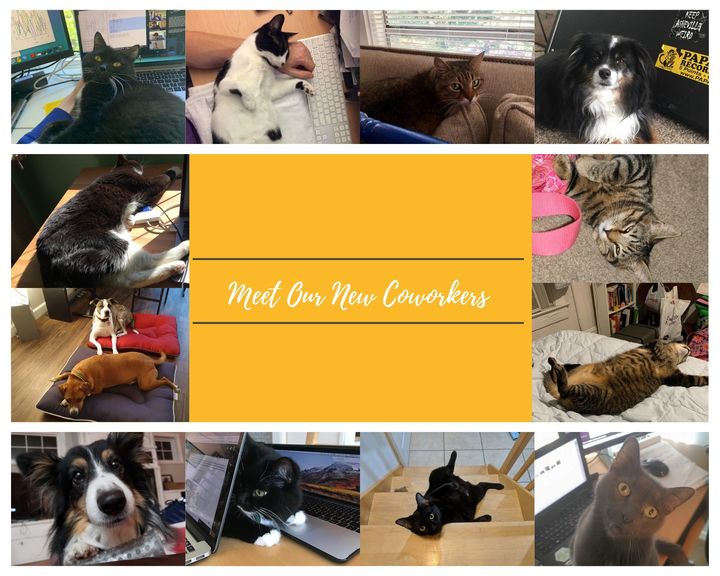 Many things have changed rapidly and these are unprecedented and stressful times, but one positive for our team now all working remotely are all of the new coworkers!
Due to the worldwide COVID-19 pandemic, many iDigBio-associated events are being re-designed for online participation (or postponed), so iDigBio staff are shifting focus to how we can support the community online. Thanks to the incredible efforts of collections professionals and data aggregators around the world, researchers, educators, policymakers, and anyone else who wants to access biodiversity data from the comfort and safety of their own homes, can. In this unprecedented time, we want to focus our energy in promoting and facilitating the discovery and use of the data we have all worked so hard to mobilize.
Below is a list of services or programs from us and/or our community partners to help you access and use the data:
Worldwide COVID-19 Collaborative Efforts
iDigBio, SPNHC, NSCA, and the Mammalogy community are aligning efforts with the CETAF-DiSSCO Task Force on COVID-19, bringing researchers and collections staff together worldwide to facilitate rapid access and discovery of collections, specimens, tissues relevant for research and education.
BCoN COVID-19 Pandemic Impact on Biodiversity Collections: April 2020 Questionnaire: https://aibs.wufoo.com/forms/biodiversity-collections-network-survey/ Deadline is April 30, 2020.
iDigBio sharing relevant COVID-19 resources
If you know of more resources out there, or networks to collaborate with for amassing what we know about COVID-19 possible vectors and zoonotic-ecological relationships, please let us know.
Virtual Learning and Support Opportunities
Supporting Digitization Efforts and Research Use
Supporting Educators
Community Science Opportunities
Please reach out to us if you would like to add to the list! Want to see more iDigBio four-legged friends? Check out the Facebook Photo Album!