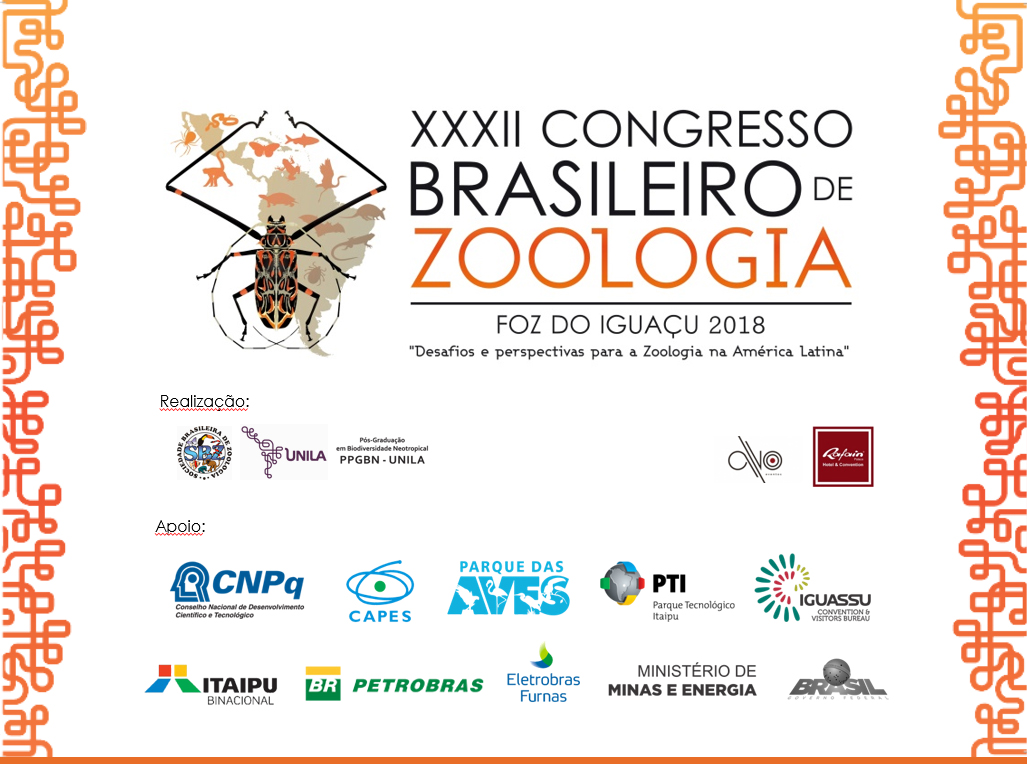 Contributed by Ana Dal Molin, INCT-Hympar/CAPES postdoctoral fellow at Laboratório de Biodiversidade de Insetos, Universidade Federal do Espírito Santo. All images from Ana Dal Molin
---
iDigBio was present, even if remotely, at the first Meeting for the Integration of Zoological Collections (Encontro para Integração das Coleções Zoológicas) at the XXXII Brazilian Congress of Zoology (CBZ) in Foz do Iguaçu, Paraná, on March 2nd, 2018!
Deb Paul provided an excellent introductory talk highlighting the numerous benefits that come with digitizing natural history data, and how collections, curators, and researchers can unleash the power contained in all this information. She also gave us an inspiring introduction showing some historical background on how the NSF Program: Advancing the Digitization of Biodiversity Collections (ADBC) came to be - bringing iDigBio and Thematic Collections Networks to life. This is very important for us in Brazil if we are to try to build our way to have a shared resource like this as well.
The character of this Congress, being headed by the  Brazilian Society of Zoology and UNILA (Universidade da Integração Latino-Americana) and its location, in Foz do Iguaçu, right at the border between 3 countries (Brazil, Paraguay and Argentina) ensured the audience was truly International. Deb's talk was streamed to a growing audience of 70 people and it was subtitled so the presentation was accessible to Portuguese speakers. You can watch the subtitled presentation here ( https://www.youtube.com/watch?v=MKZ1p5LTzQg )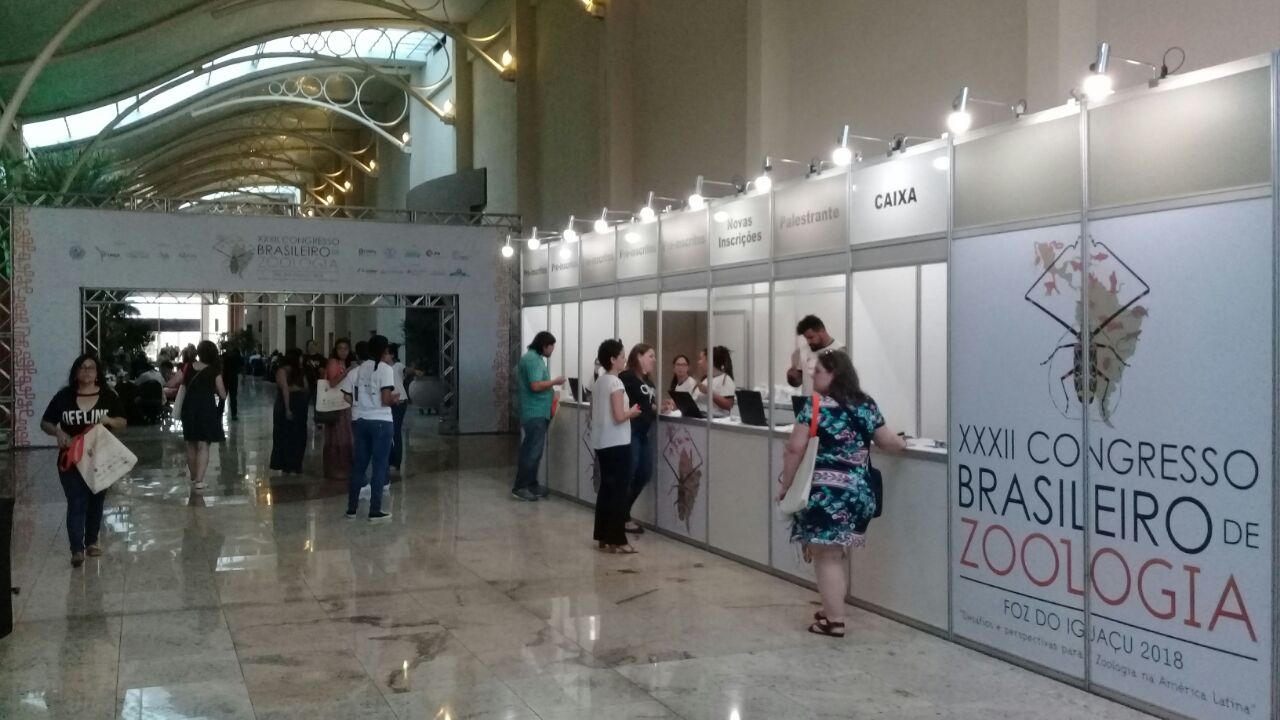 The CBZ was organized and promoted by the Brazilian Society of Zoology, and this meeting was held as a symposium organized by Ana Dal Molin (postdoc, UFES), Elaine Soares (UNILA) and Luciane Marinoni (UFPR). It also included talks from Ana Odete Santos Vieira (Brazilian Botanical Society and UEL) showing us the leading example of the Brazilian herbaria (which have already worked closely and are already feeding data to various portals including iDigBio), Carla Pavanelli (UEM) on the Paraná state collections network (TaxOnline), Luisa Sarmento-Soares showing how a museum was saved from funding oblivion and transformed into a research institute for the Atlantic Forest (Instituto Nacional da Mata Atlântica), and then Carlos Lamas (MZUSP) and Luciane Marinoni (UFPR, TaxOnline) provided examples of challenges and the stats on Brazilian zoological collections. This gave us a great snapshot of the moment and an open forum followed where a number of questions were discussed.
This meeting aimed to kick off a more active collections forum and more solid paths to share both data and information between collections, curators and researchers.
The event was not even over when it resulted in a great first step, which was to get a motion approved with the Brazilian Society of Zoology to include a Collections Forum in or before the CBZ's from now on.
A more formal summary of the meeting is to be included in the Annals.
We thank iDigBio for the inspiring participation and we hope this opens even more doors for collaborations!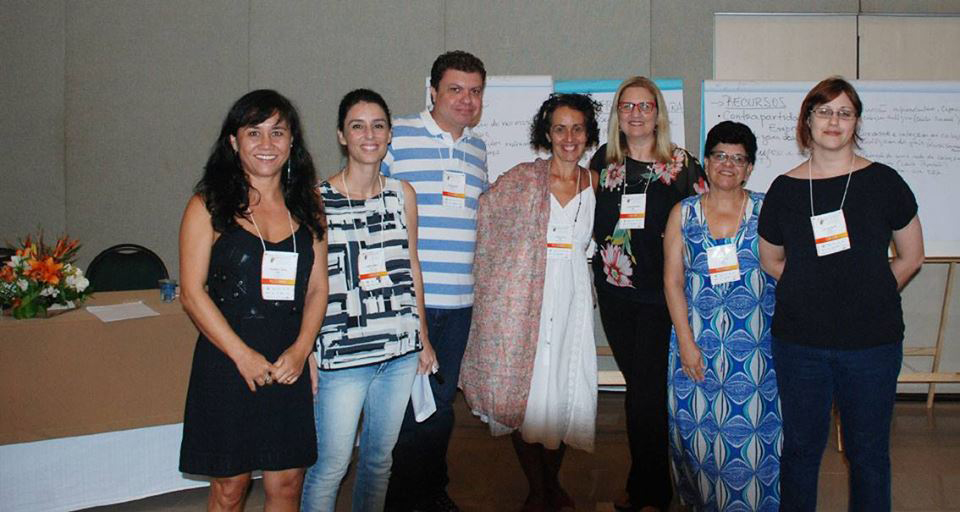 Carla Pavanelli, Elaine Soares, Carlos Lamas, Luisa Sarmento-Soares, Luciane Marinoni, Ana Odete Vieira and Ana Dal Molin