November, 2013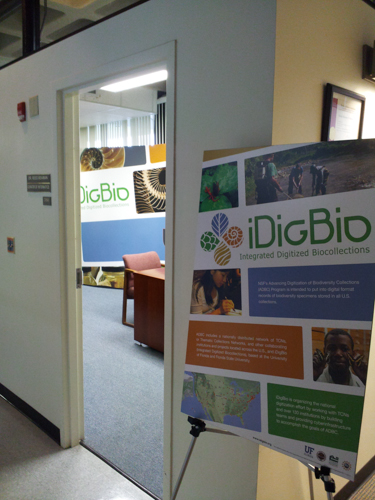 The University of Florida, the Florida Museum and iDigBio hosted a visit from the attendees at the Science Writers Conference. Some 400 of the nation's top science writers were in town from November 1-5 for the annual meeting of the National Association of Science Writers and the Council for the Advancement of Science Writing.  
This conference attracts science writers from across the country from media outlets such as The New York Times, the Wall Street Journal, MSNBC and many others.  The Science Writers 2013 conference website is
here: http://www.sciencewriters2013.org/.
It was very exciting that several of our outstanding museum faculty curators were featured speakers and that the museum's collections, sites and projects were the focus of tours and field trips.   This was a rare and excellent opportunity to engage national science writers with our work, to engage with our visitors and promote our research.