Arizona State University (ASU) in collaboration with iDigBio and the Natural Science Collections Alliance held the seventh annual Digital Data in Biodiversity Research Conference on June 5-8, 2023. This was first time the conference was hybrid after three years of virtual-only engagement. The hybrid format proved successful with 495 registrants from 21 countries, with about 120 people attending in-person. The conference was organized to allow for international live engagement, and pre-recorded oral presentations were provided by presenters to allow for viewing outside of the live event. Additional live recordings can be found on the wiki page. To encourage in-person attendance, most of the discussion sessions and the collection tours were only available in-person.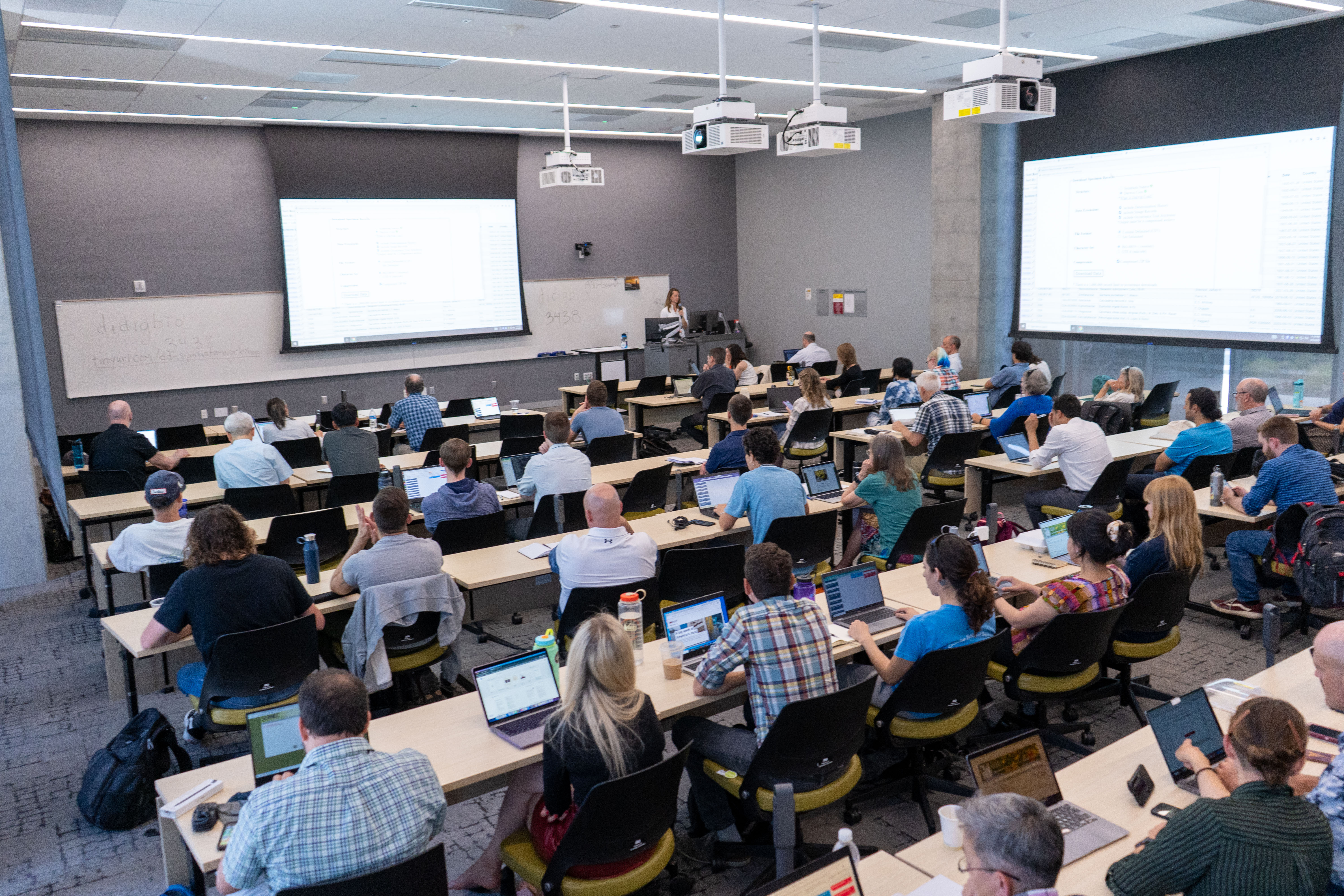 Themes for 2023 included: Implementing the use of digital data in basic biodiversity research; Digital extended specimens as paradigms for data integration; Innovative imaging techniques for enhancing specimen-based discoveries; Facilitating ecological discovery and understanding; and The impact of digital data on systematic, phylogenetic, and genomic research. Themes were addressed through discussion sessions, workshops, oral presentations, and posters.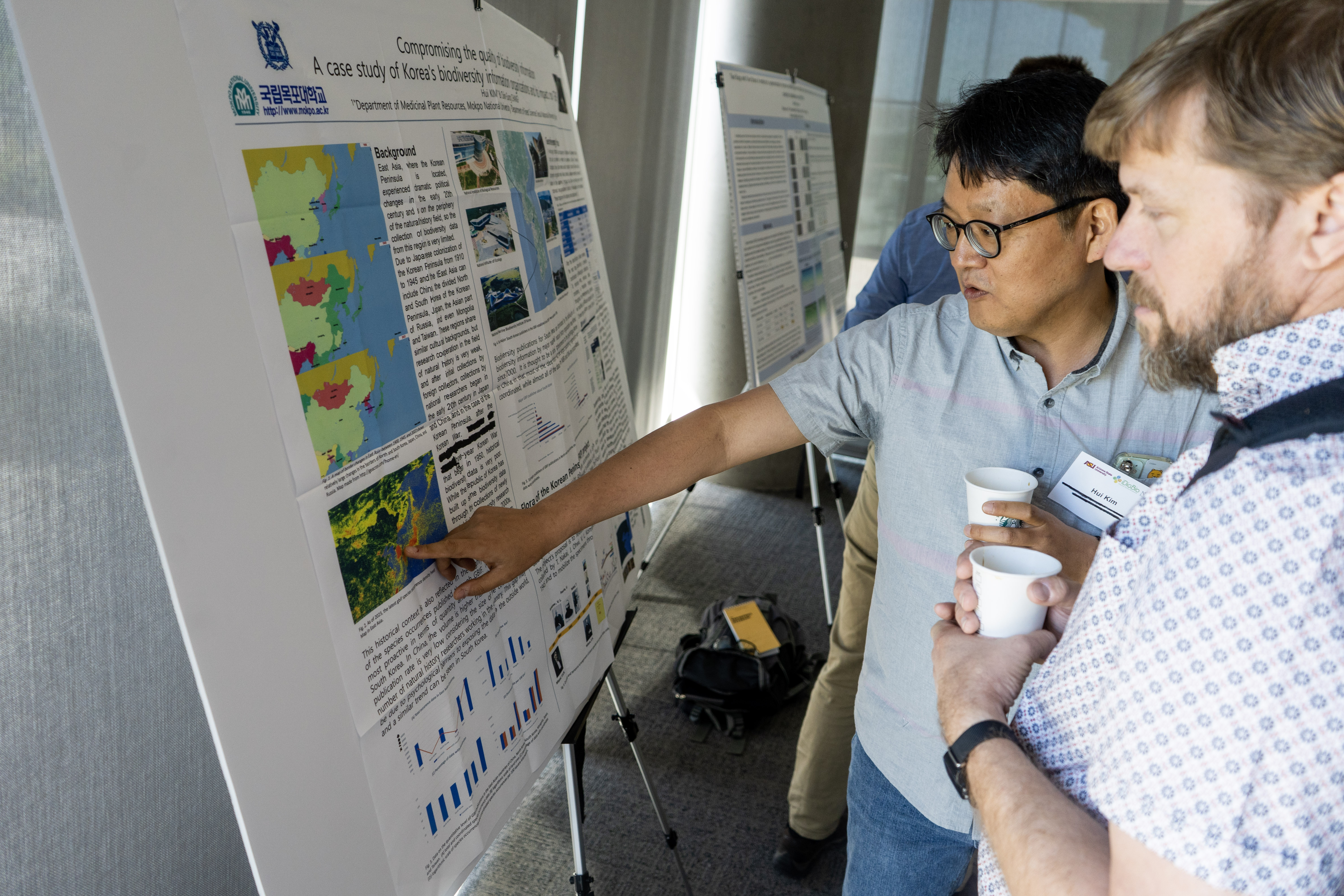 Each day offered opportunities to hear from plenary speakers, who addressed a variety of important topics in the community. Arthur Porto, Assistant Professor at the Department of Biological Sciences and the Center for Computation and Technology at Louisiana State University and future Assistant Faculty Curator for AI for Natural History and Biodiversity at the Florida Museum of Natural History, addressed computer vision for organismal biology. Porto reinforced the importance of the rapidly growing field of AI and it's importance of its future use in Biodiversity research and conservation. Sanaa El-sayed gave an inspiring talk about The Mansoura University Vertebrate Paleontology Center (MUVP), founded in 2010 at Mansoura University of Egypt. MUVP is the only high-level research unit in the field of vertebrate paleontology in the country and, in fact, the entire Middle East. Her talk helped to shed light on the benefits of collaborating with underrepresented countries and the importance of this data in our understanding of biodiversity and evolution. Makenzie Mabry from the Florida Museum of Natural History provided an important and relatable talk on Day 2 addressing Crop Wild Relatives and the Role of Herbaria in Future Food Crop Security. Krystal Tsosie and Beckett Sterner from Arizona State University discussed the importance of considering intellectual property and data sovereignty in research. The final session included a great talk from Symbiota's Samanta Orellena and Jenn Yost highlighting the impact the Symbiota data portals have had in bringing data and people together to form a collaborative digitization network that transcends political boundaries across the Americas. Katharina Dittmar from the National Science Foundation gave a helpful review of NSF programs and opportunites. Ditmar's comments emphasized the essential roles numerous NSF programs and initiatives can play in enhancing the use of digital data in biodiversity research. The conference ended with an engaging talk from Rachel Herman, Penguin researcher at Stonybrook University, and John Bates, Curator of Birds at the Field Museum. In their talk, Herman and Bates shared experiences and knowledge gained from an expedition where they sampled penguin colonies on the Antarctic Peninsula and South Georgia. Their talk was a great way to end the conference, highlighting the opportunities and challenges integrating such data for broader scientific goals that include the preservation of penguins in a changing world.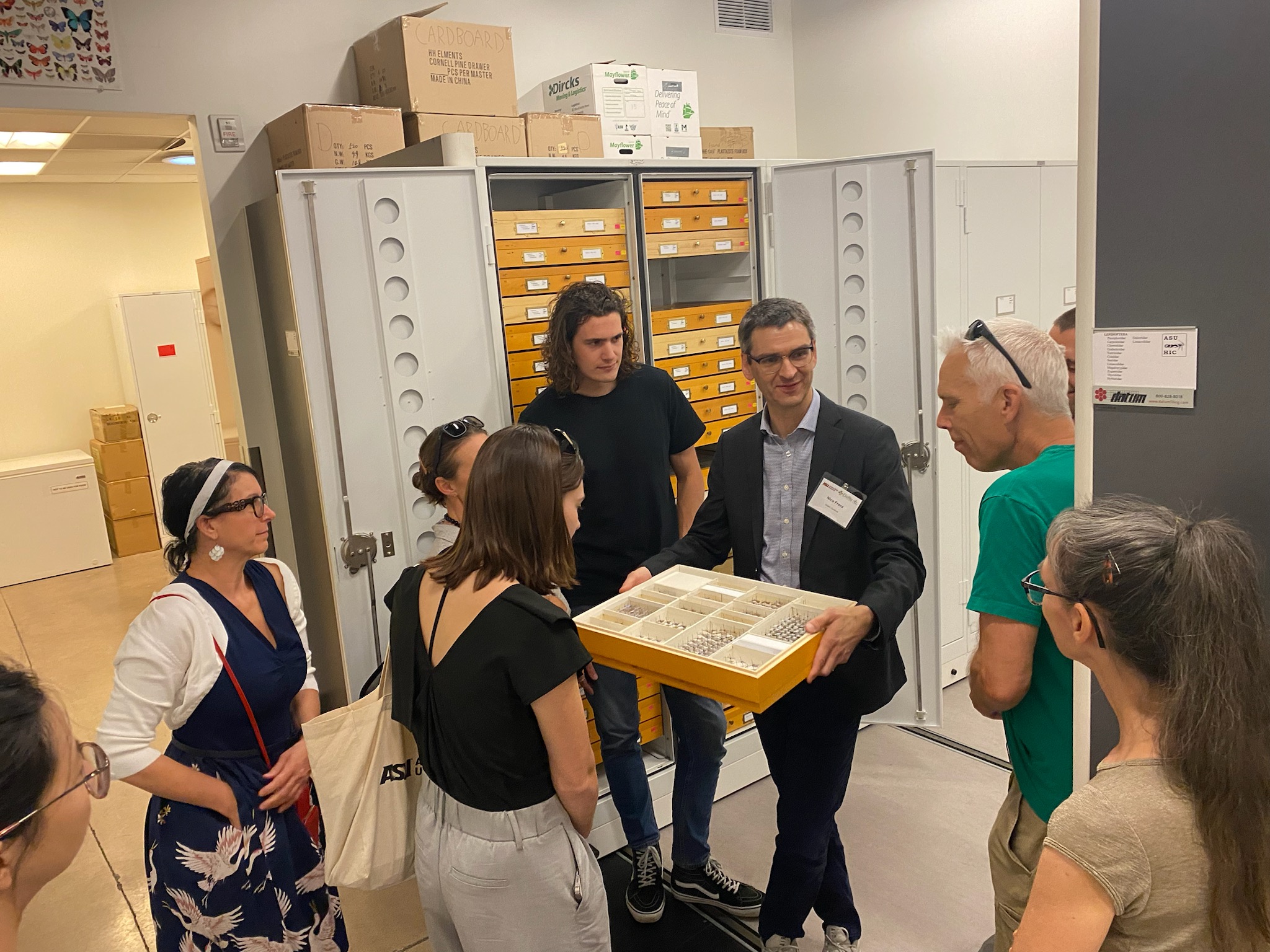 In-person participants were lucky enough to get a full private tour of ASU's Natural History Collections, which consists of nine different collections that support the university's teaching, research, and public outreach functions. The collections emphasize flora and fauna from the arid southwest of North America. ASU also houses the National Ecological Observatory Network (NEON) Biorepository. The participants were able to learn about and explore the different collections which included the mammalian, insect, mollusk, herbarium, fossil plants, Symbiota, beetles, and wet collection, as well as the state of the art NEON Biorepository cryo collections.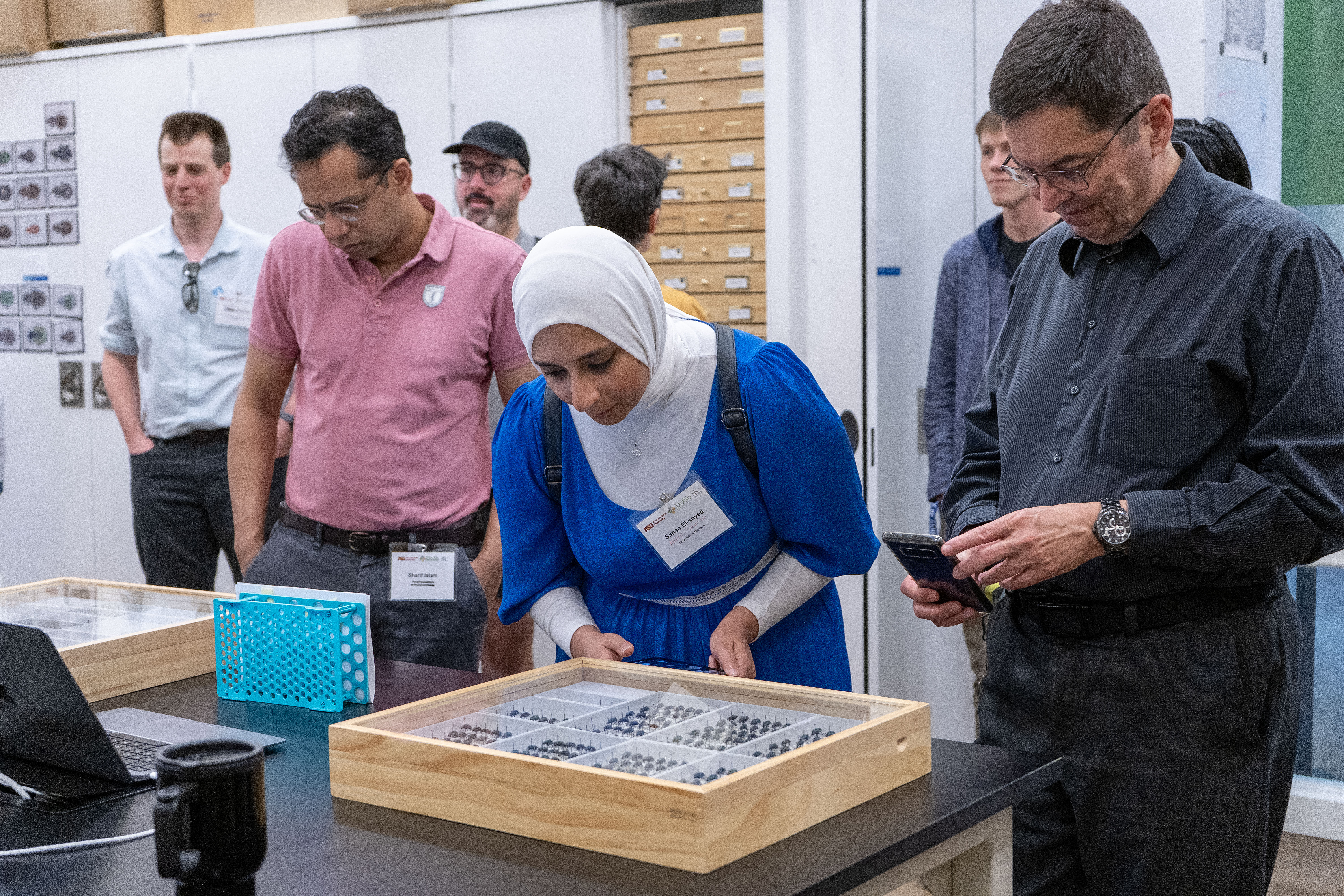 It was evident at this year's conference how much evolution there has been within the digital data community over the past seven years. The uses of digital biodiversity data continue to expand, and the importance of the work accomplished within this field was again highlighted over the three days of the conference. In the early years, there was a lot of focus on analyzing and visualizing digital data whereas this year, almost every presentation was addressing real applications or future areas of growth within the community. Although a small conference, this year had the highest number of registrations to date! This community continues to grow and engage new communities.
We would like to thank our sponsors at Arizona State University for their assistance and use of their beautiful facilities! Additionally, we would like to thank Mega Ace Media for their technical support and beautiful photos taken during the event.
The location of next year's in-person event is still to be determined. If you are interested in hosting for 2024 or for a future conference, please let us know.
Visit the conference wiki page for recordings: https://www.idigbio.org/wiki/index.php/7th_Annual_Digital_Data_Conferenc...