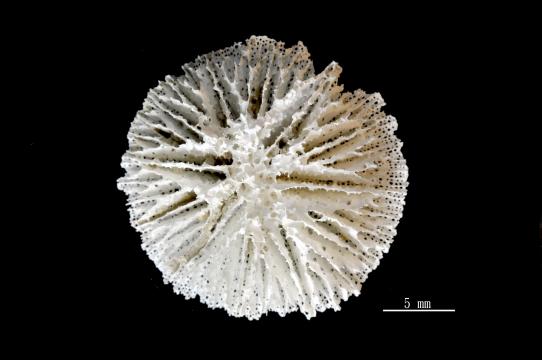 Rhombopsammia niphada
from 
https://taieol.tw/pages/214240 
Contributed by Molly Phillips
Micrabaciidae
is a family of deep sea corals that are solitary, free living, and described as "button shaped." When a coral is described as solitary it means that they consist of one single polyp living alone compared with living colonially. Colonial corals, like the many species that form coral reefs, are what most people think of when they think of corals, but there are also many solitary coral species including over a dozen species of deep sea corals found in the Micrabaciidae family.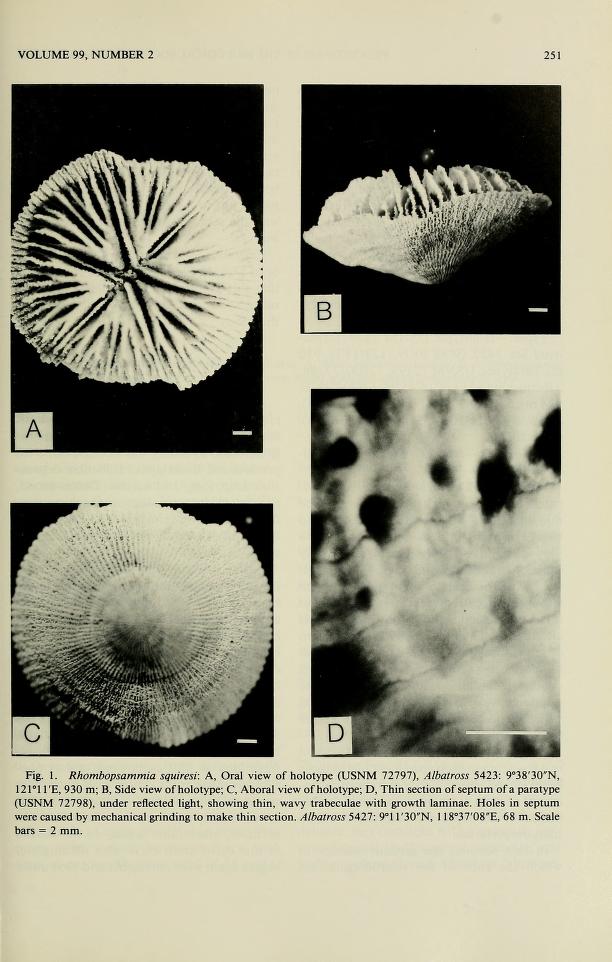 Joan Murrell Owens (1933-2011) was an educator and scientist who specialized in solitary deep sea corals and was one of the first Black women to earn a doctorate in geology. Owens was always fascinated by the ocean and marine life, but as a Black woman growing up in the Southern United States (Miami, Florida) that path held many obstacles and barriers. When she attended college for the first time she discovered there were no opportunities for her in marine sciences, so she spent the first part of her career focusing on teaching English. This included designing an educational program to help underserved students, which was so successful that it inspired the National
Upward Bound
initiative. At the age of 37 Owens left her first career in education to pursue a PhD in her initial passion, marine biology. She started her new career with a second bachelor's degree at George Washington University. Owens had sickle cell anemia which prevented her from diving herself, so all of her research was collections-based. She described one new genus (
Rhombopsammia
) and three new species of deep sea corals in the family Micrabaciidae using century-old samples from the Smithsonian Institution. Owens earned her PhD in geology at the age of 51. Owens' career spanned multiple disciplines but was connected by her dedication to excellence and her passion for shining light on forgotten spaces. 
References