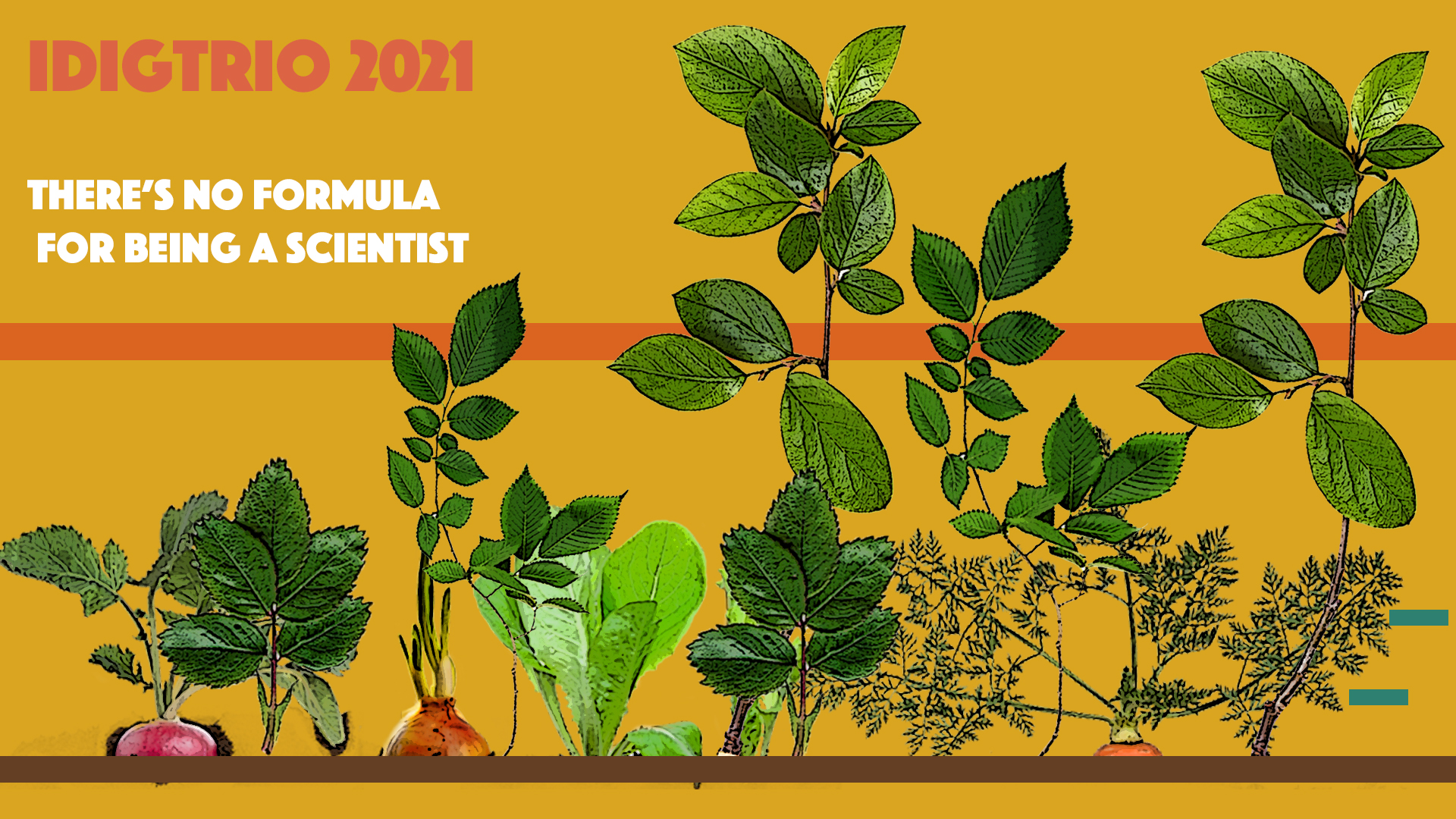 The third annual iDigTRIO Biological Career Conference and Fair went virtual for 2021, but had more sessions, more activities, and more participants than ever. This year iDigTRIO included close to 40 virtual mentoring and shadowing experiences, an asynchronous virtual resource fair, an opportunities board, and a three-day virtual conference with three keynotes, four panels, five workshops, and two evening receptions with 30 speakers! We even had our very own conference playlist! Recordings are now available on Vimeo. The live event had over 140 participants and hundreds more accessed our asynchronous content during and surrounding the conference.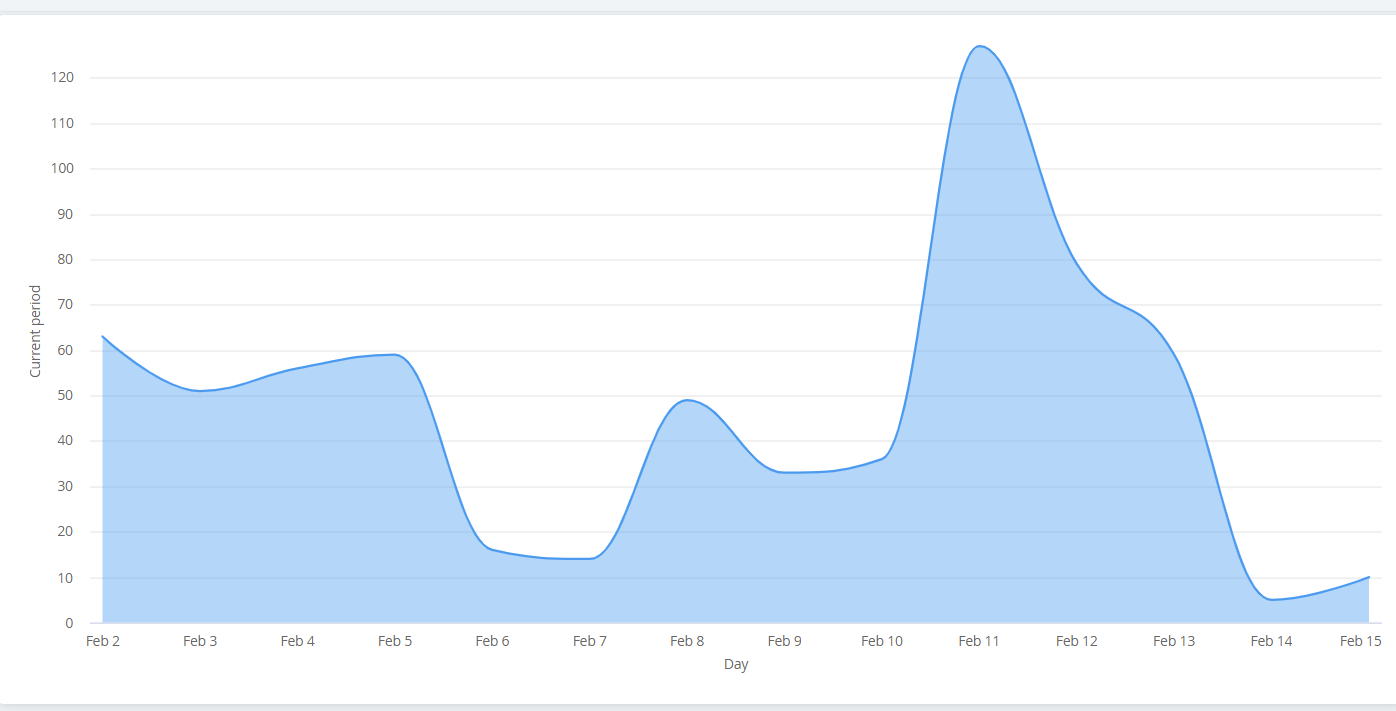 Number of unique sessions at idigtrio.org from February 2-15, 2021 
On day one we focused on introducing participants to careers in biology and options for continuing education with a keynote from social conservationist and entrepreneur, Leander Lacy, and a panel on the diversity of careers in biology (recording). We also had workshops with tips for applying for college and applying for graduate school, as this conference has both pre-collegiate and collegiate student participants. Additionally, we included a mentorship roundtable discussion with the team from the Office of Academic Support since many student advisors and mentors join the conference as well. Finally, we had a chance to relax and practice our drawing skills during our first reception, hosted by Emma Sells and Mary-Stuart Rice!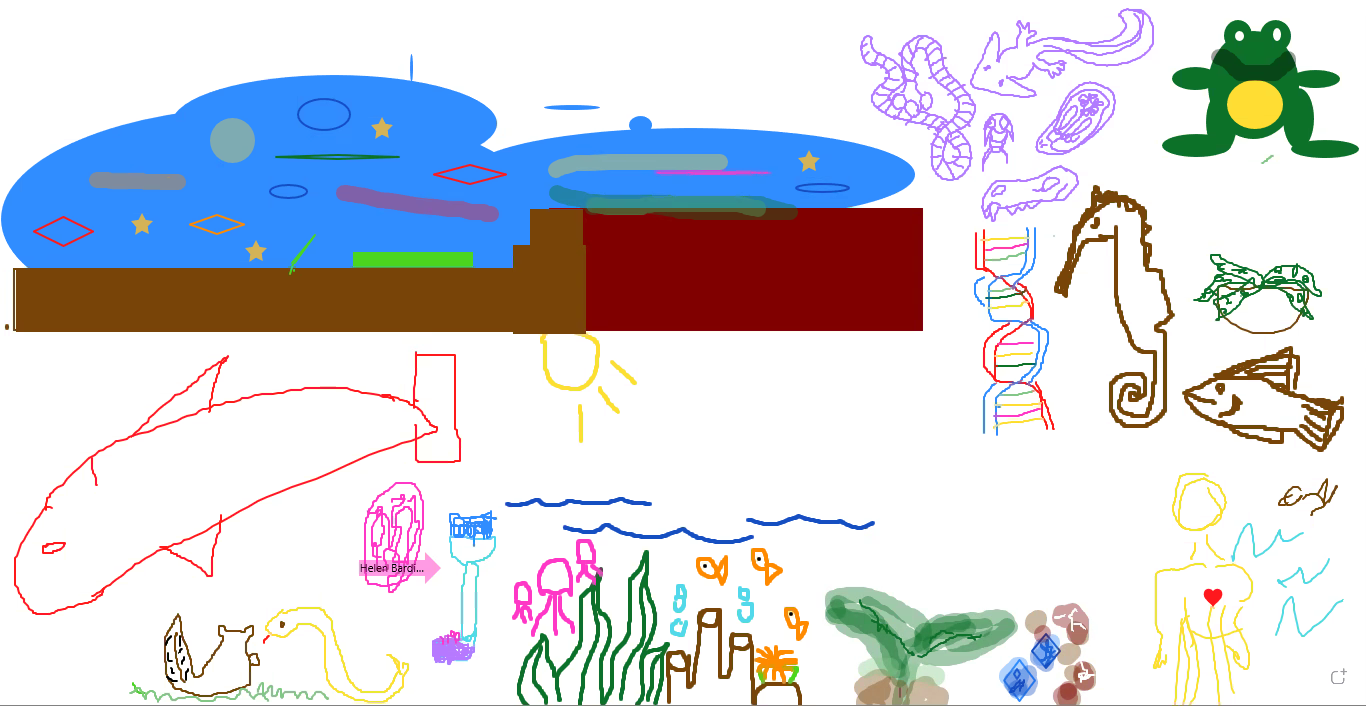 Draw your biological interests (from evening one reception)! 
On the second day we focused on research with a keynote from Dr. Emily Choy on her community-driven research in the arctic on Beluga and a panel highlighting the diversity of research questions and approaches. After a short break we re-convened for a student research poster session followed by a workshop on how to get involved in research through the McNair Scholars program and how to find your calling through SparkPath. We concluded our second day with an evening storytelling event emceed by Chelsea Collison, with three brave early career scientists telling tales of challenges they faced.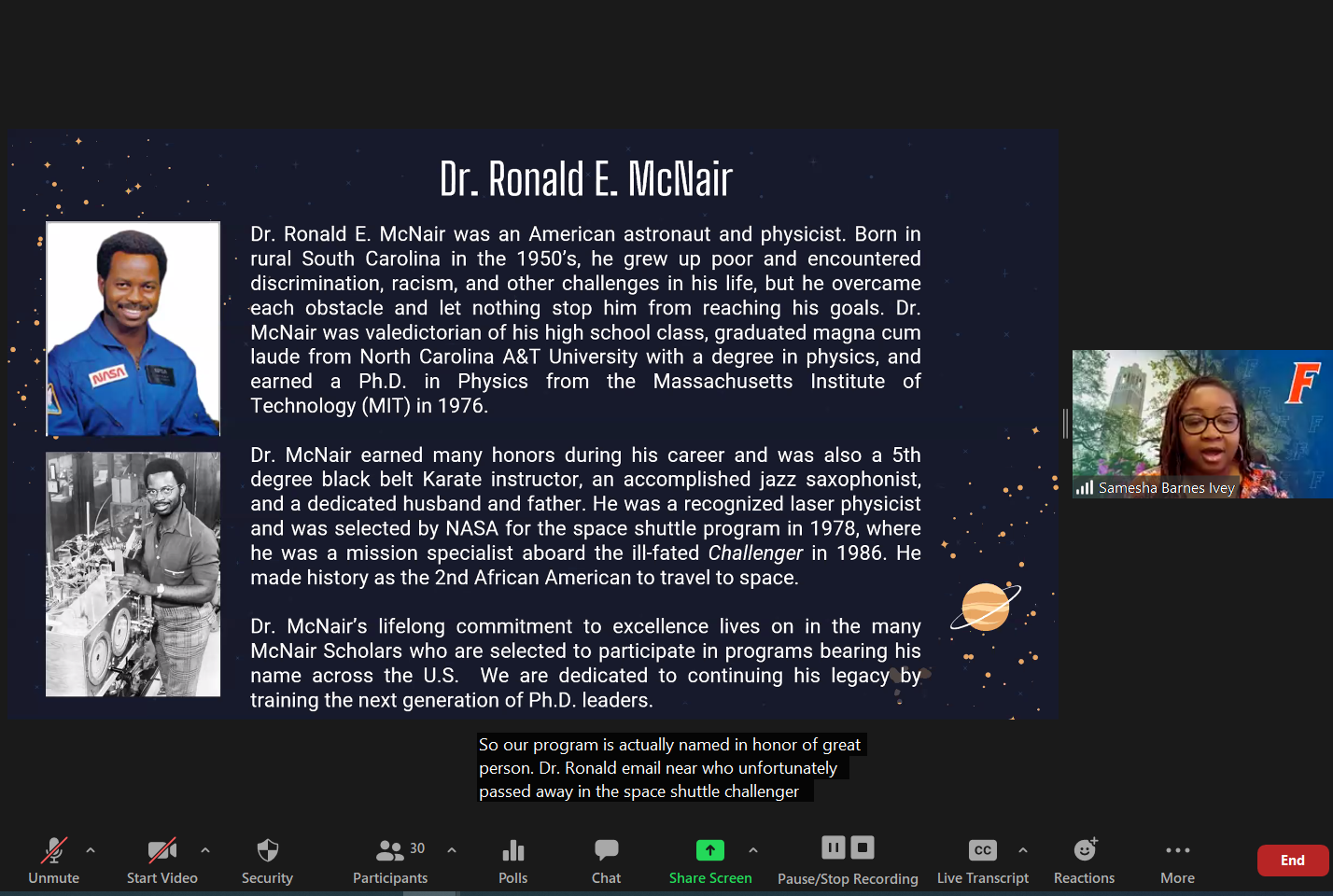 On our final day of the conference, we had a wonderful keynote address from Dr. Hazel Levy about the importance of representation in science as well as the importance of bringing your whole self (she shared her music with us!). We then had two concurrent panels on bringing your authentic self to college for pre-collegiate students, and balancing commitments in college for collegiate students. We concluded the conference with two practical workshops, one on finding funding for college and the other funding options for graduate school.  
A HUGE thank you to all the iDigTRIO planning team, our presenters, faciltators, mentors, and participants that all helped to make iDigTRIO 2021 a success!
All of the recordings, resources, and contact information are available online through idigtrio.org!