2018 was an outstanding year for ADBC and, by extension, iDigBio. During this seventh year of NSF's initiative, three new TCNs joined the twenty existing consortia, filling gaps, further spanning the paleo/neo divide, and expanding the potential for the development of new research protocols. The number of biodiversity records in the iDigBio Portal reached nearly 116 million, with more than 27 million media records and just under 1600 record sets from more than 700 contributing collections. Annual data use increased steadily with more than 500 ADBC-related publications in 2018. International cooperation and collaboration increased, fostering
and strengthening numerous global partnerships. iDigBio began close involvement with the emerging European Distributed System of Scientific Collections (DiSSCo), a developing initiative of major significance that will unify natural science collections in Europe and closely align in activities with iDigBio and other leading aggregators. Also of international significance, iDigBio, the Florida Museum, ADBC, and NSF were well represented at last summer's second Global Biodiversity Information Conference (GBIC2), a worldwide network focused on building an international alliance of biodiversity knowledge. Post-conference meetings between the Atlas of Living Australia (ALA), GBIF, and iDigBio have already produced substantive results.
Many of ADBC's, and certainly iDigBio's, accomplishments are attributed to the leadership of Dr. Larry Page, Curator of Fishes at the Florida Museum and founding director of iDigBio. Larry's guidance and mentorship to so many iDigBio staff and collaborators have contributed tremendously to the success of the U.S. digitization and data mobilization program. Larry's leadership style balanced encouraging creativity and autonomy with setting project-wide goals and objectives that evolved with the scientific community's needs and expectations. Larry demonstrated keen intuition for pushing the limits in ways that inspired new avenues of success while adhering to boundaries of project scope.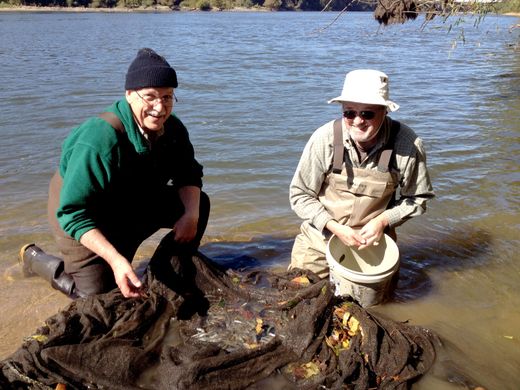 At the 2018 ADBC Summit, Larry announced that he was stepping away from his role as director to allow more time to feed his passion for ichthyological research. He and his research team have numerous newly discovered fish species to describe—mostly from Asia—and he has two books in the works that he is eager to complete. Suffice it to say that biodiversity systematics will keep him more than occupied while putting him in an excellent position to contribute to iDigBio's data store.
For the foreseeable future, iDigBio will be solidifying sustainability to ensure continuing services throughout the life spans of currently active TCNs as well the life spans of the new TCNs to be funded over the next three years. Workforce and digitization training will continue through workshops, symposia, and webinars, and support for data mobilization will continue through services provided by iDigBio's biodiversity informatics management and cyberinfrastructure teams. As part of facilitating digital data generation and mobilization, iDigBio will continue to encourage, facilitate, and track use of these data, including for research, education, and citizen science collabo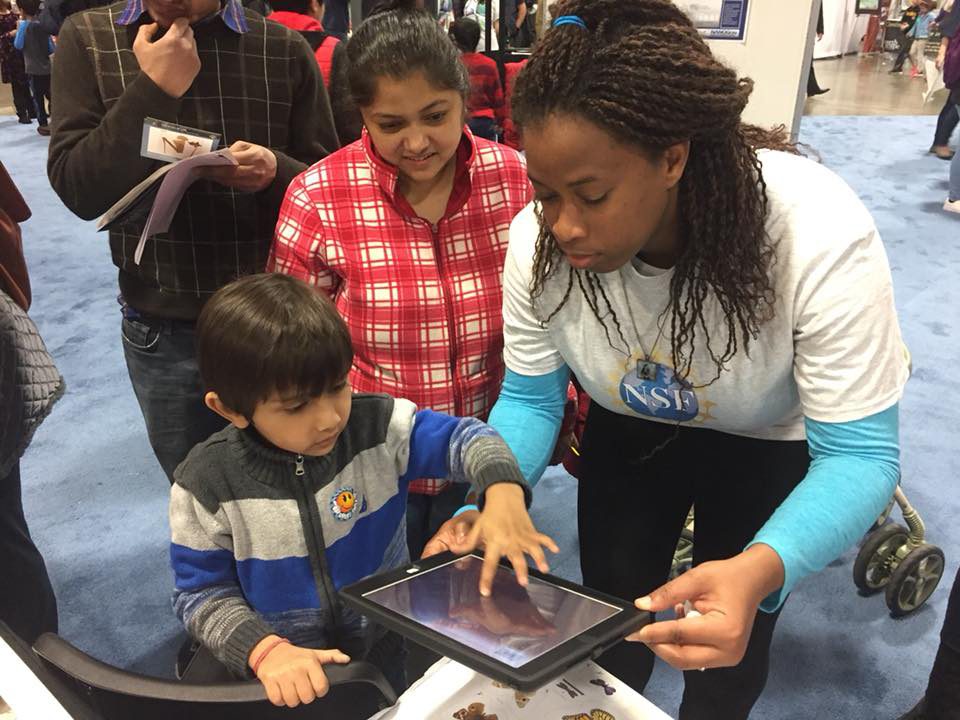 rations at least partly to underscore the important work that ADBC-funded collaborators contribute to our understanding of biodiversity.
Expanding international collaborations and making available greater quantities of global data to U.S. researchers is one of the most exciting developments for ADBC and its collaborators over the next several years. Developing global strategic partnerships in support of data migration into a globally accessible, well-vetted database that links multiple sources of occurrence, genomic, environmental, and ecological data is increasingly possible and must be a major goal of the next decade. Given TCN accomplishments over the past seven years, I am personally impressed by your collective achievements and excited about the prospects that lay ahead. Thank you very much for the great work you all continue to do.
Gil Nelson
Director of iDigBio
Florida Museum of Natural History
University of Florida