August 2014
Written by Libby Ellwood, iDigBio Postdoctorial Associate, Florida State University.
Deb Paul and I attended the Ecological Society of America conference in Sacramento, CA to represent iDigBio with an exhibitor booth. We set up our table with computers, brochures, posters, videos, newsletter sign-up sheets and, of course, enticing candy.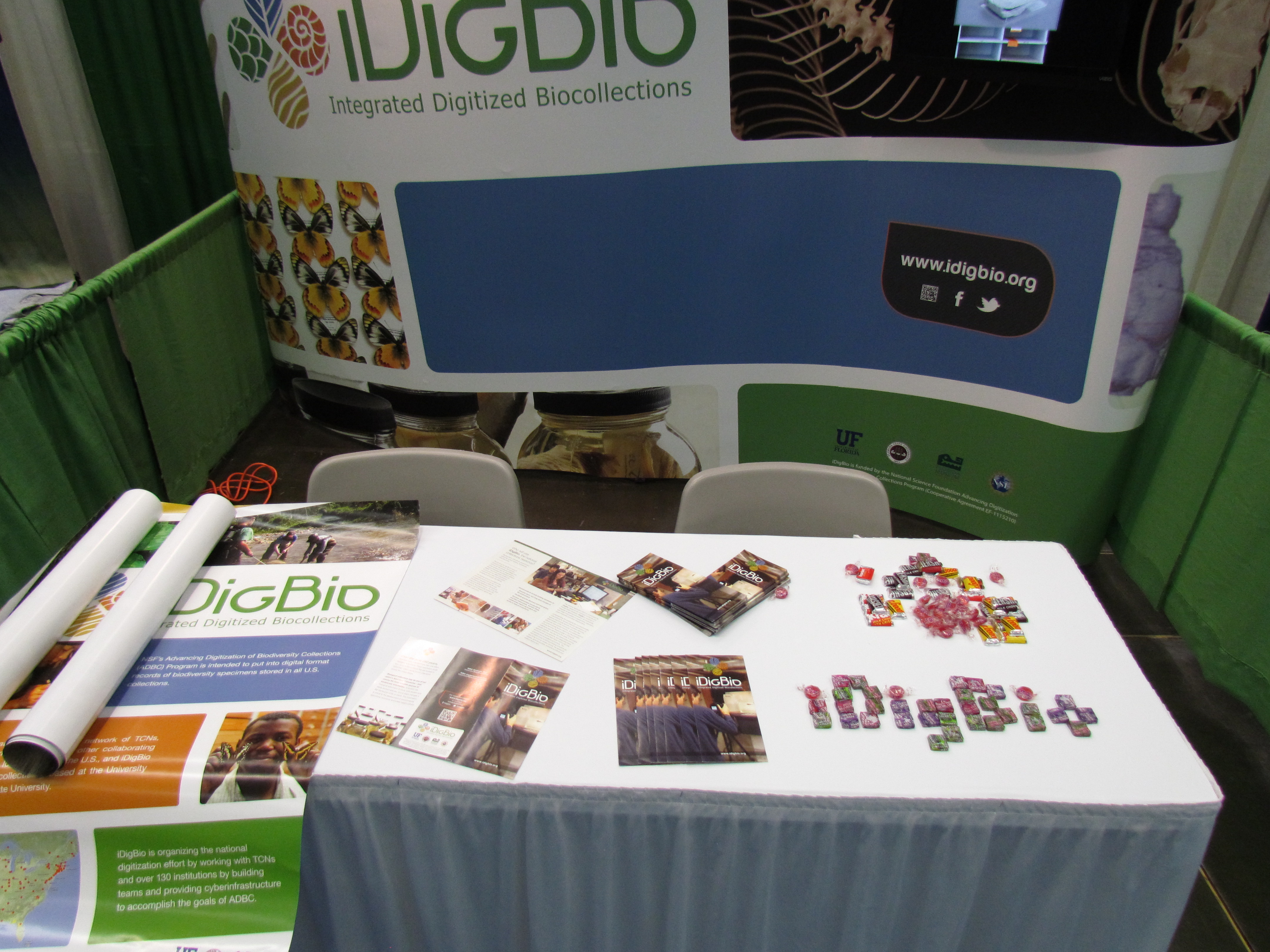 Our goals were to meet ecologists, hear about the research they're doing and the data they work with, and to talk with them about the work happening at iDigBio. After four days in the booth, we met hundreds of people – grade school students, undergraduates, graduate students and postdocs, educators, researchers, artists, and publishers. Many people were impressed with the iDigBio portal and the wealth of information contained in the database.
One of our first encounters was with a researcher from Ethiopia. We spoke with him about the work he does with invasive plants and showed him the thousands of plant specimens from Ethiopia in the portal. It was a great demonstration of the common interests between iDigBio and ecologists.
We discovered that many people are interested in, or are already using, specimens in their research.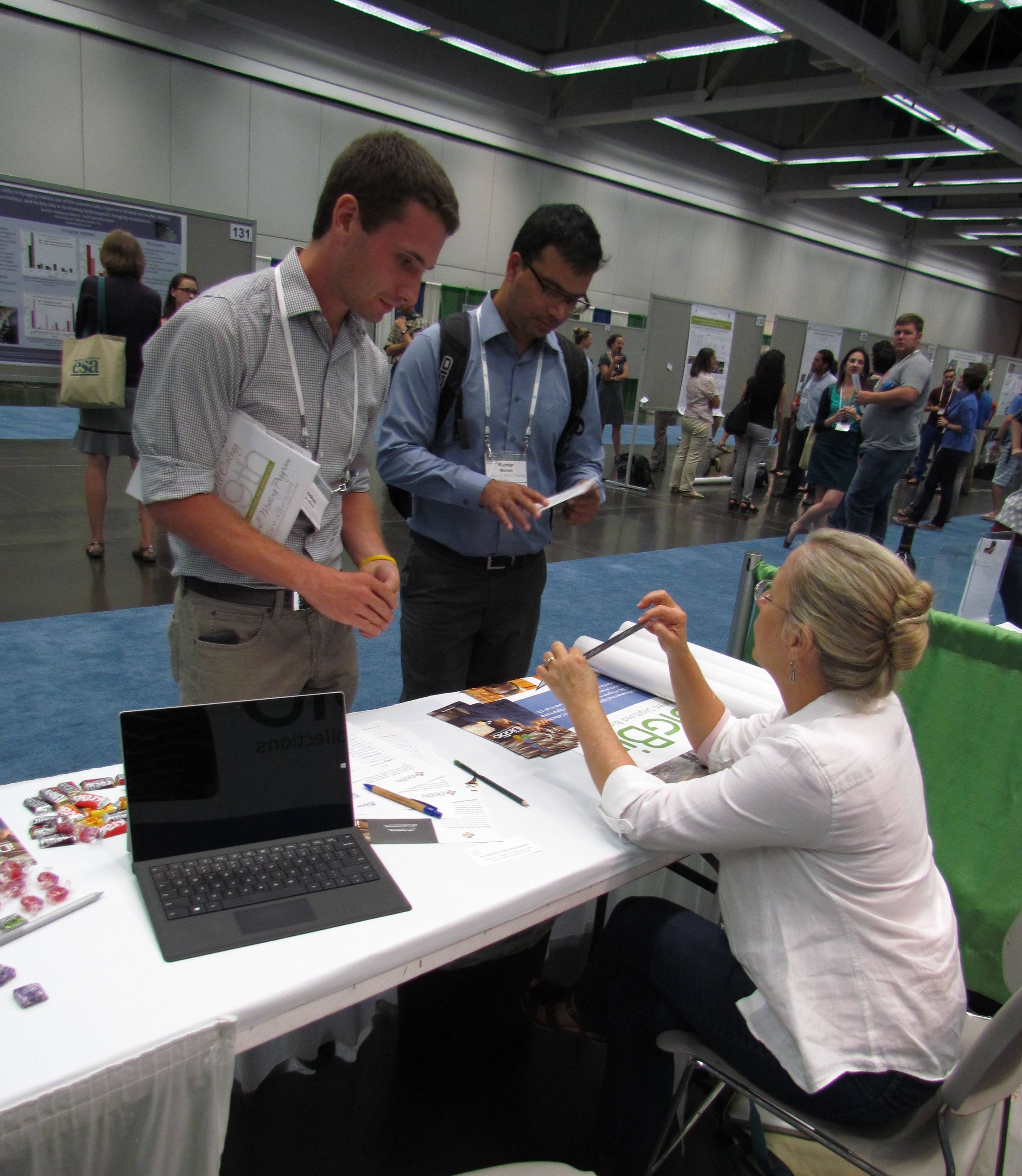 Extending datasets across large spatial and temporal scales is beneficial for all kinds of ecological research, and many ESA attendants were eager to share their experiences with specimen data. 
The portal was equally appealing to educators whose eyes lit up at the sight of a free resource for actual biodiversity data. You could see the wheels turning as they thought up lesson plans on the spot.
We had the opportunity to attend several workshops and symposia. NEON (National Ecological Observatory Network) hosted a workshop on using Big Data and also a session for users to provide feedback on their data portal. Both of these were helpful for us as researchers as well as for consideration of future iDigBio activities. DataONE organized a session of lightning talks related to data use and standards, which was also very informative. Each of these highlighted the wealth of data available, the complexities of working with big data and keeping it organized, and of course the compelling questions that can be addressed. We hope iDigBio can have a larger presence at the next ESA meeting in Maryland and host similar sessions about digitization, specimens, and ecology.
All in all, it was a great week in Sacramento and we look forward to future communications and collaborations with many of the people we met! Check out the iDigBio Facebook ESA photo album for more photos from the event.