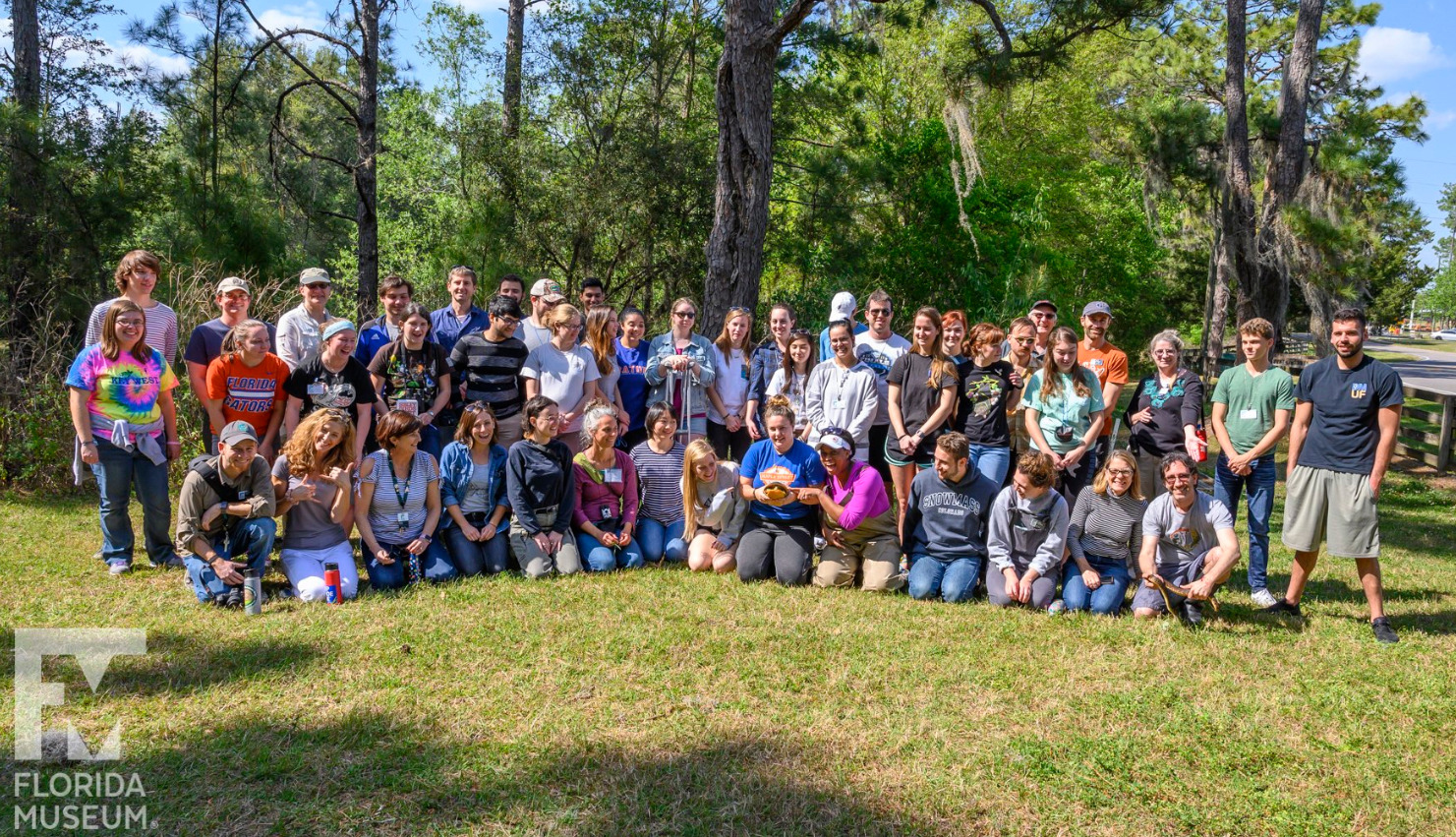 Bioblitz group photo (Florida Museum Photo Department)
iDigBio was very proud to be this year's meeting host for the 5th Life Discovery – Doing Science Biology Education Conference held in Gainesville, Florida, from March 21-23, 2019. This year's theme was "microbiomes to ecosystems: evolution and biodiversity across scale, space, and time" which perfectly aligns with our mission to promote the use of biodiversity data in both research and education.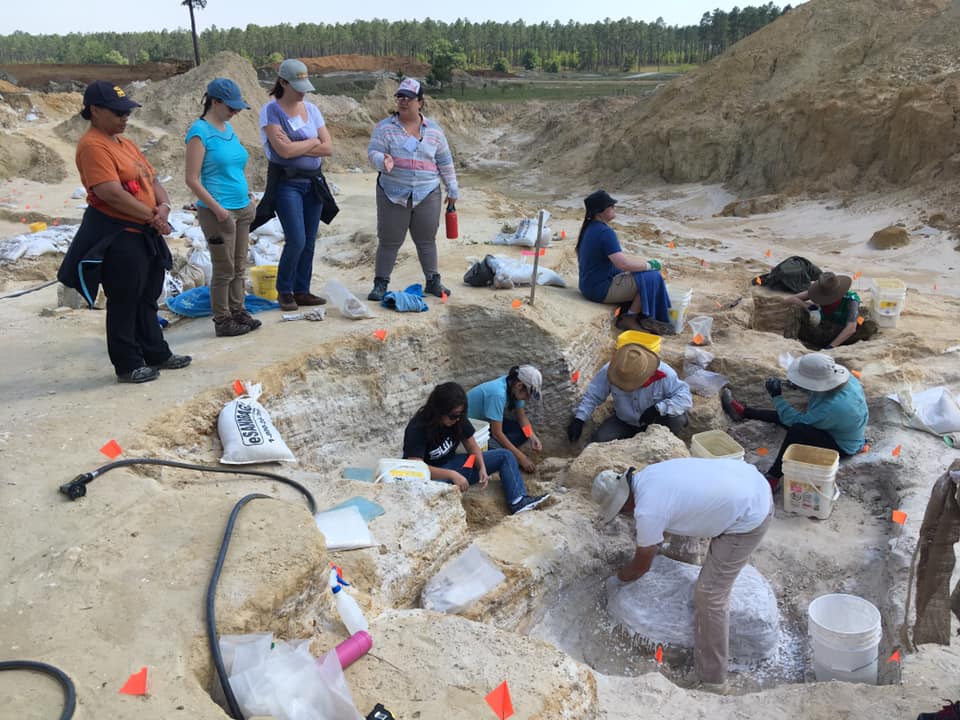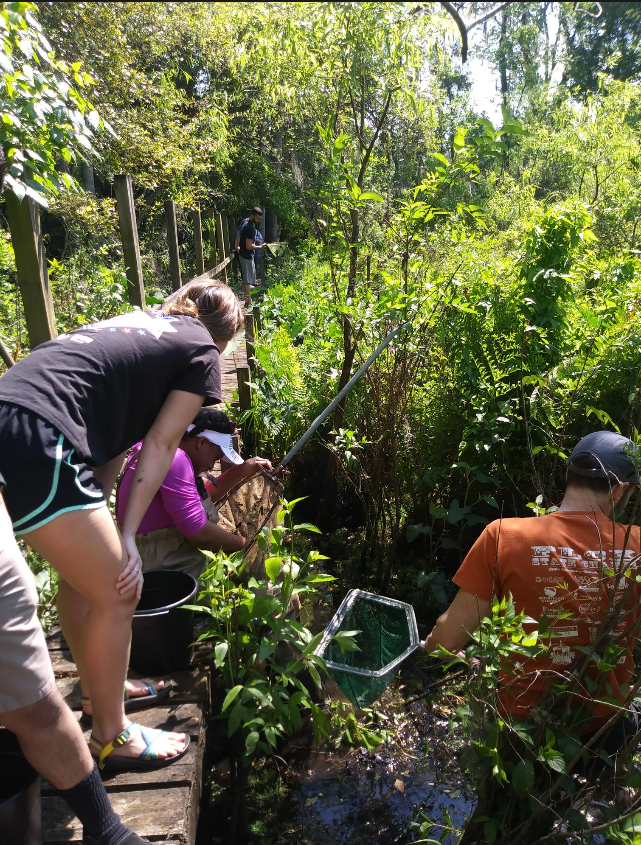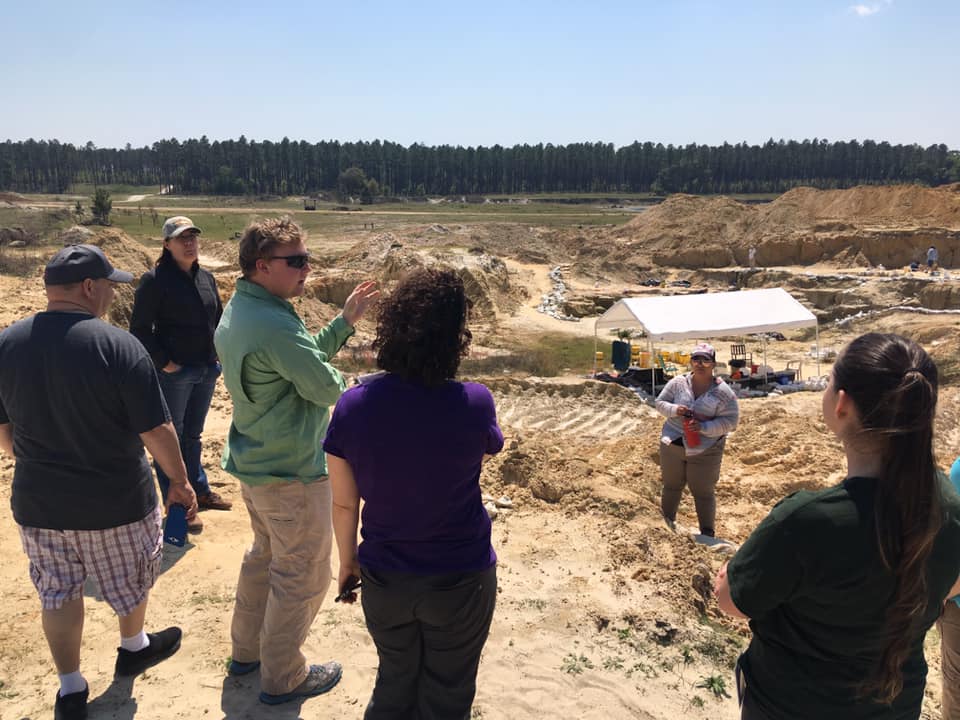 The first day of the conference consisted of optional field trips and conference registration. iDigBio collaborated with the Florida Museum to sponsor three trip options: Ordway Biological Field Stations, Montbrook Fossil Site, and a BioBlitz at the UF Natural Area Teaching Laboratory where they identified 28 species. A huge thank you to the field trip leaders Adania Flemming, Jeanette Pirlo, Sean Moran, and Randy Singer.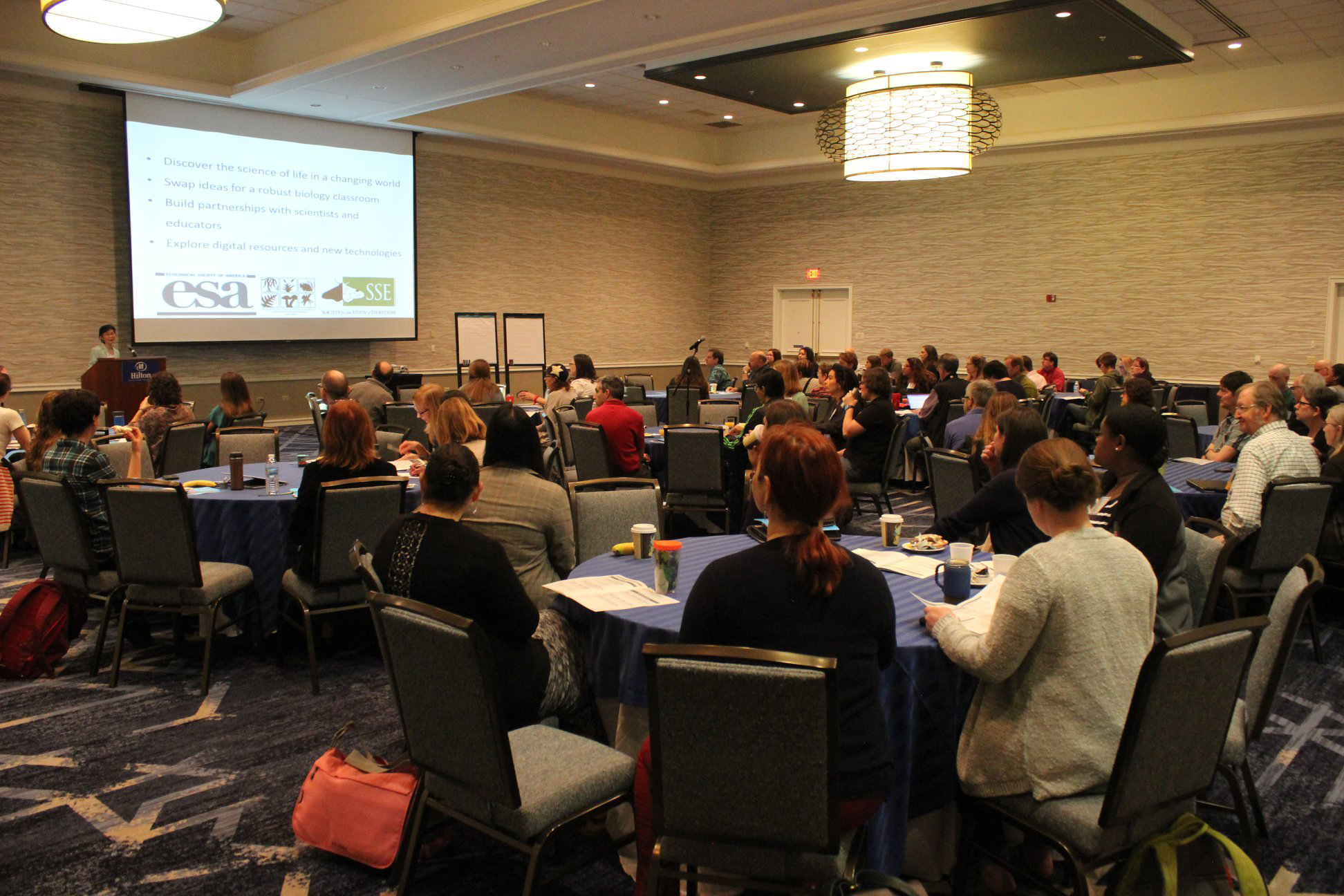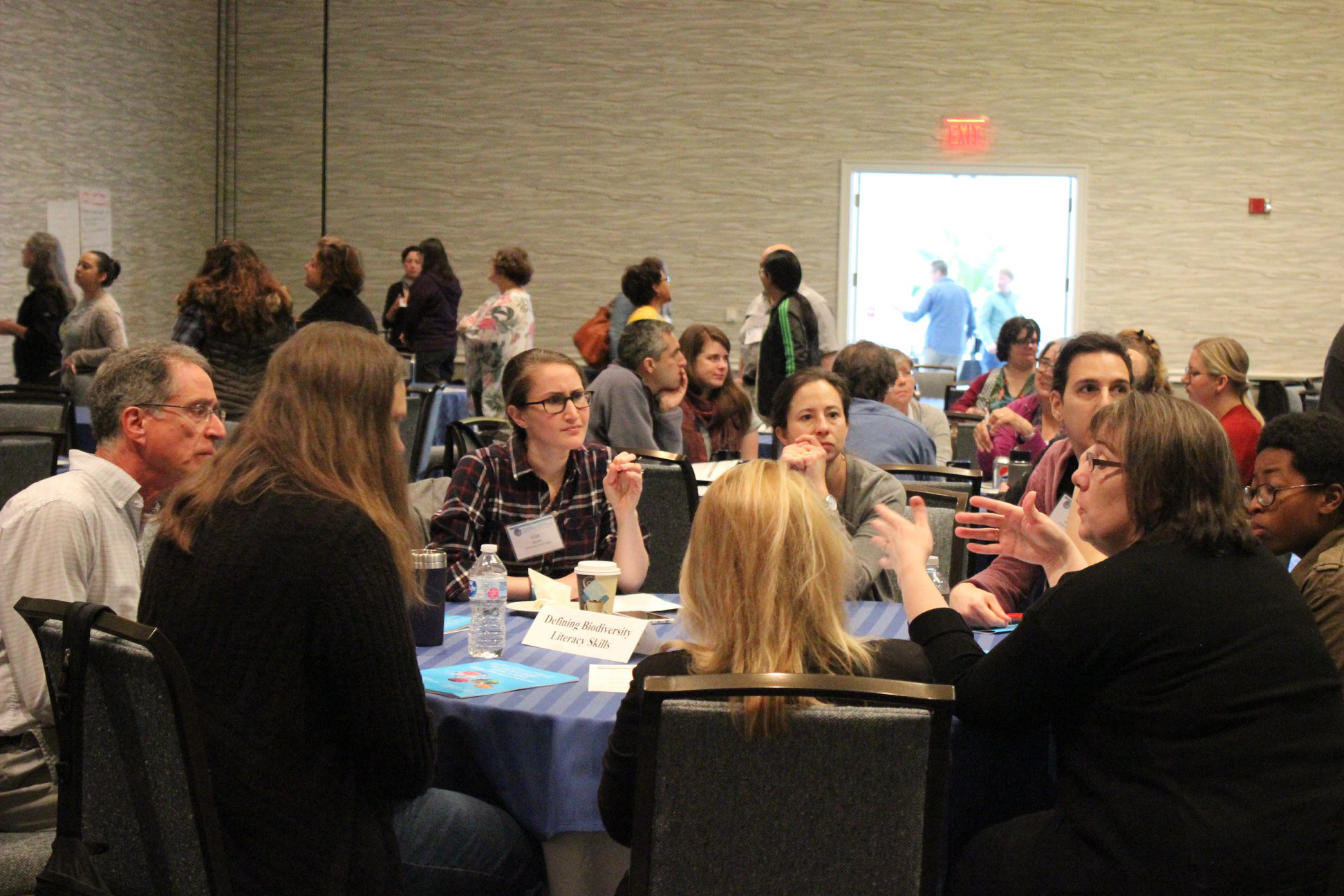 We kicked off day two with a keynote presentation from Lisa White (University of California Museum of Paleontology) where she talked about the large variety of educational programs that have come from the UCMP including her work with the EPICC TCN on Virtual Field Experiences. After her talk, there were two concurrent sessions with short presentations followed by a networking session where small groups worked on identifying goals and recommendations for nine different educational topics. Rob Guralnick (University of Florida) joined us for a lunch time keynote where he introduced the Tree Tender project and talked about the wide variety of uses for collections data via the extended specimen concept. After lunch, participants attended two concurrent workshop sessions. Day one concluded with a catered dinner and HHMI movie night.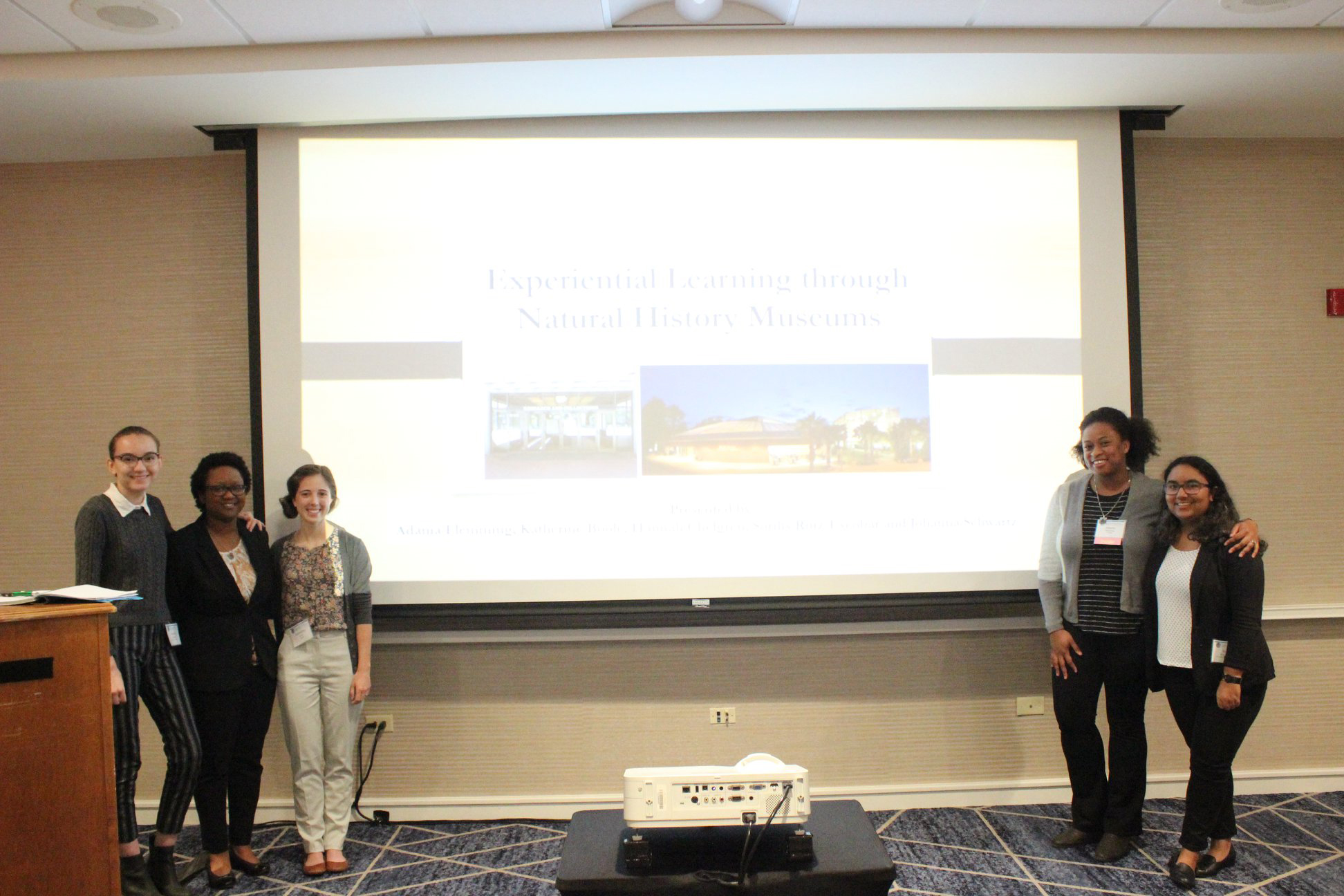 Day three and the last day of the conference began with a speaker panel highlighting the variety of uses of biodiversity data with three researchers (Jennifer Bauer, Ana Pa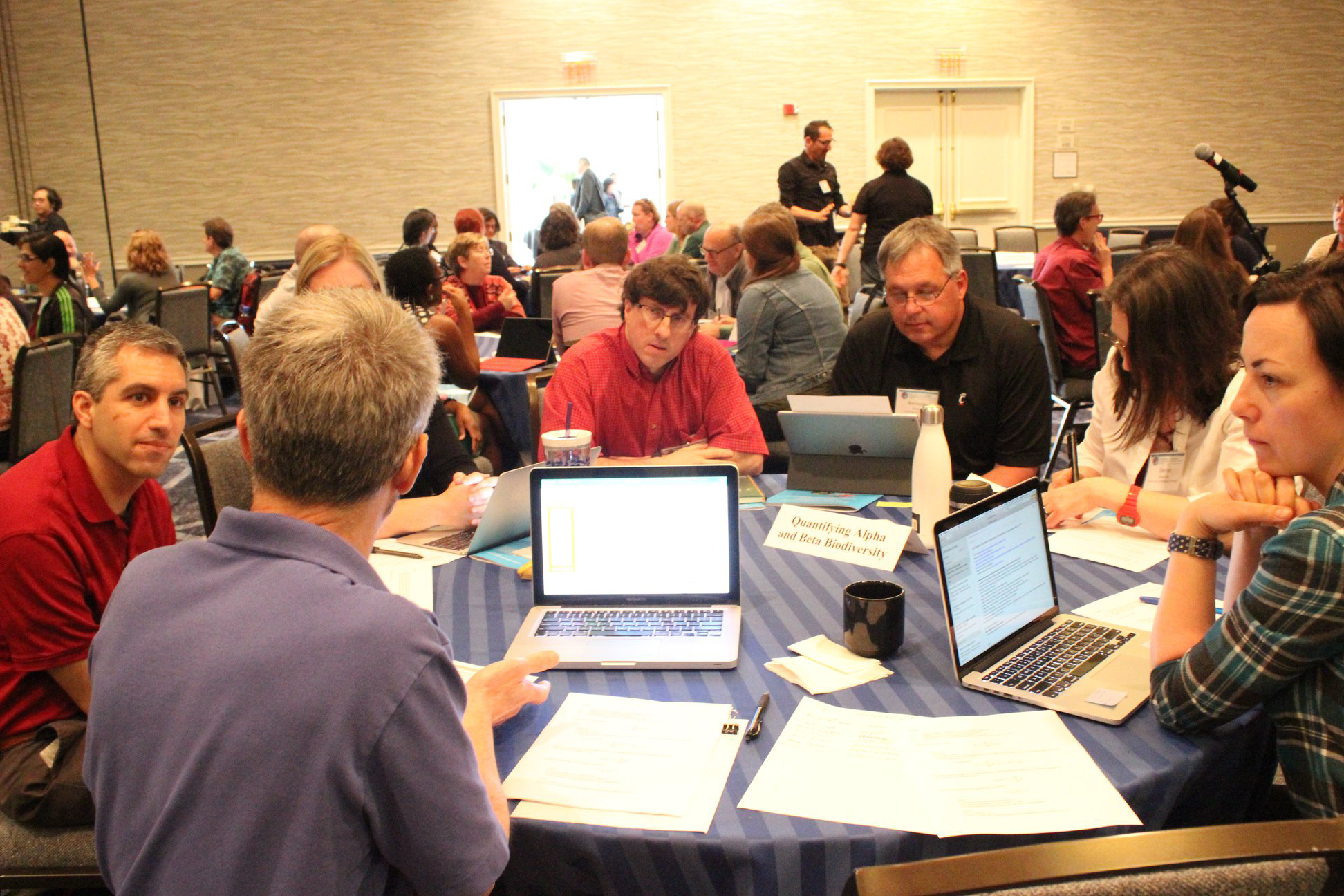 ula dos Santos de Carvalho, and Randy Singer) from the Florida Museum. Each panelist gave a short presentation on their work using collections. After the lightening presentations, there was a Q&A and discussion period with the audience. The day continued with short presentations and workshops as well as a second networking session where participants were able to walk around the room and view the goals and recommendations of the other topics. At lunch we had our final keynote speaker Jennifer Doherty (University of Washington). She spoke about her research which focuses on the question, 'Is a students' ability to engage in the scientific practices of naming and grouping organisms crucial to their learning of biodiversity, ecology and evolutionary relatedness?' The last activity of the day was the Education Share Fair. This session allows presenters to get feedback from a small group on an educational material that is in progress. The conference concluded with a wrap up from ESA Director of Education and Diversity Programs, Teresa Mourad.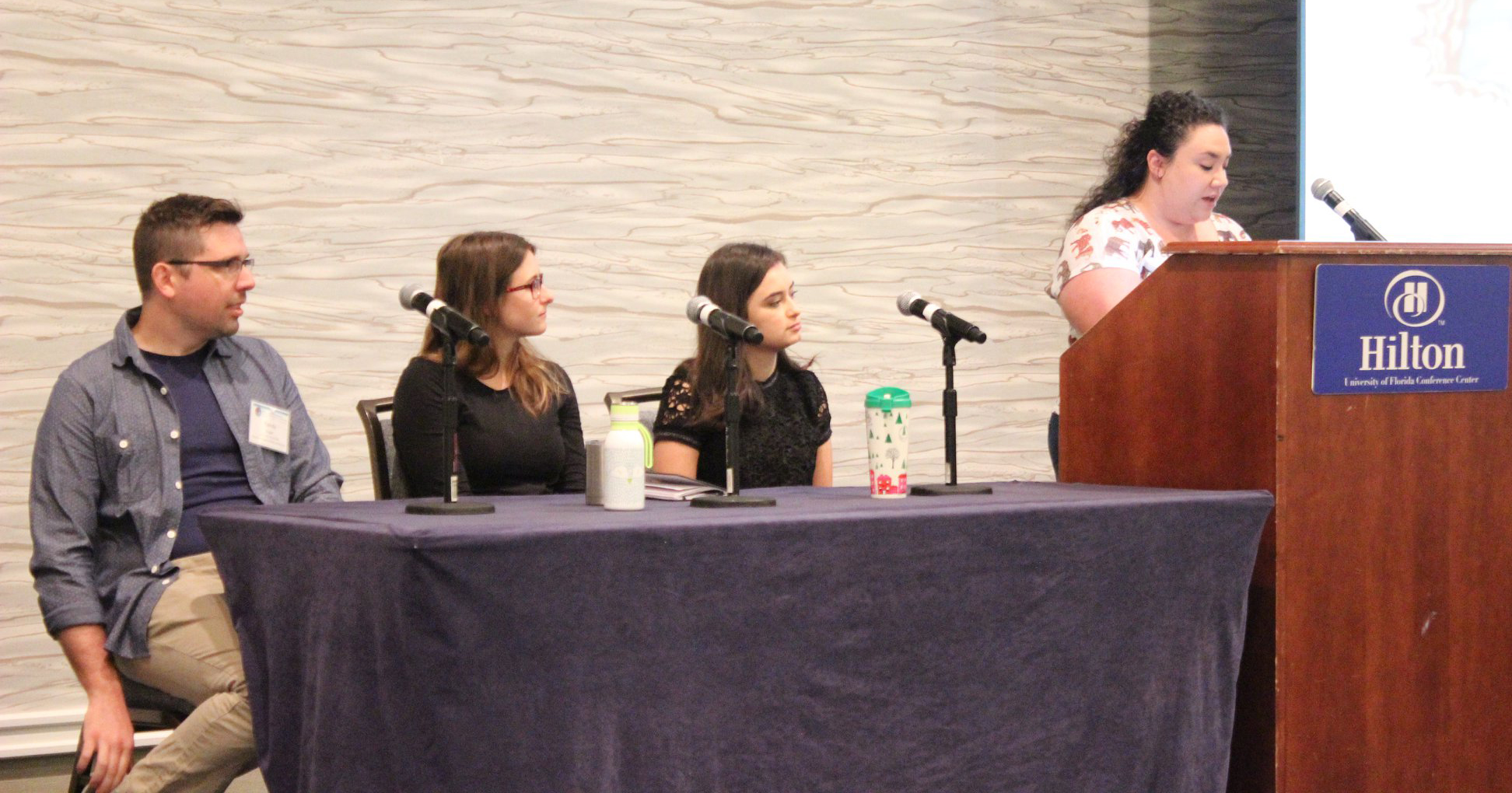 iDigBio staff and students not only helped with the organization and logistics of the meeting but also presented talks and facilitated several workshops giving us the opportunity to share ADBC educational resources in a variety of ways. We were excited to see many of our colleagues from the Florida Museum participating and presenting as well, ensuring the agenda was packed full of collections content.