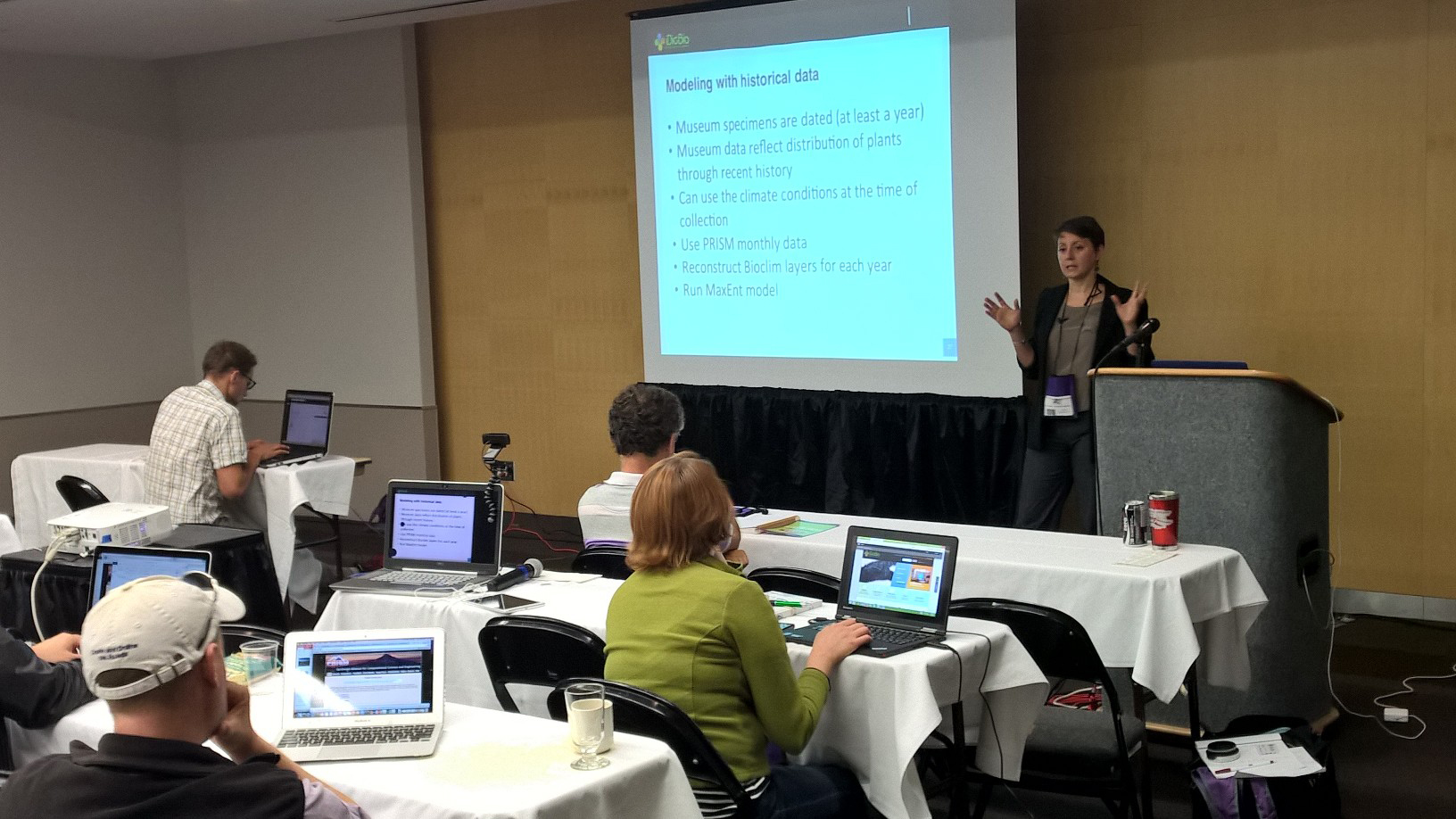 On July 26, 2015, iDigBio hosted an all-day ecological niche modeling (ENM) workshop at Botany 2015, the joint annual conference hosted by the Botanical Society of America, Plant Canada, and their affiliated societies, in Edmonton, Alberta. Over 40 participants attended, ranging from undergraduates to distinguished professors. iDigBio co-PI and Florida Museum of Natural History Distinguished Professor and Curator Pam Soltis led the workshop along with Charlotte Germain-Aubrey, Lauren Gonzalez, Clayton Visger, and Blaine Marchant, all of whom have used ENM in their own research. ENM is a modeling tool that has recently been applied to collections-based research and perfectly fits the needs of big data analytics.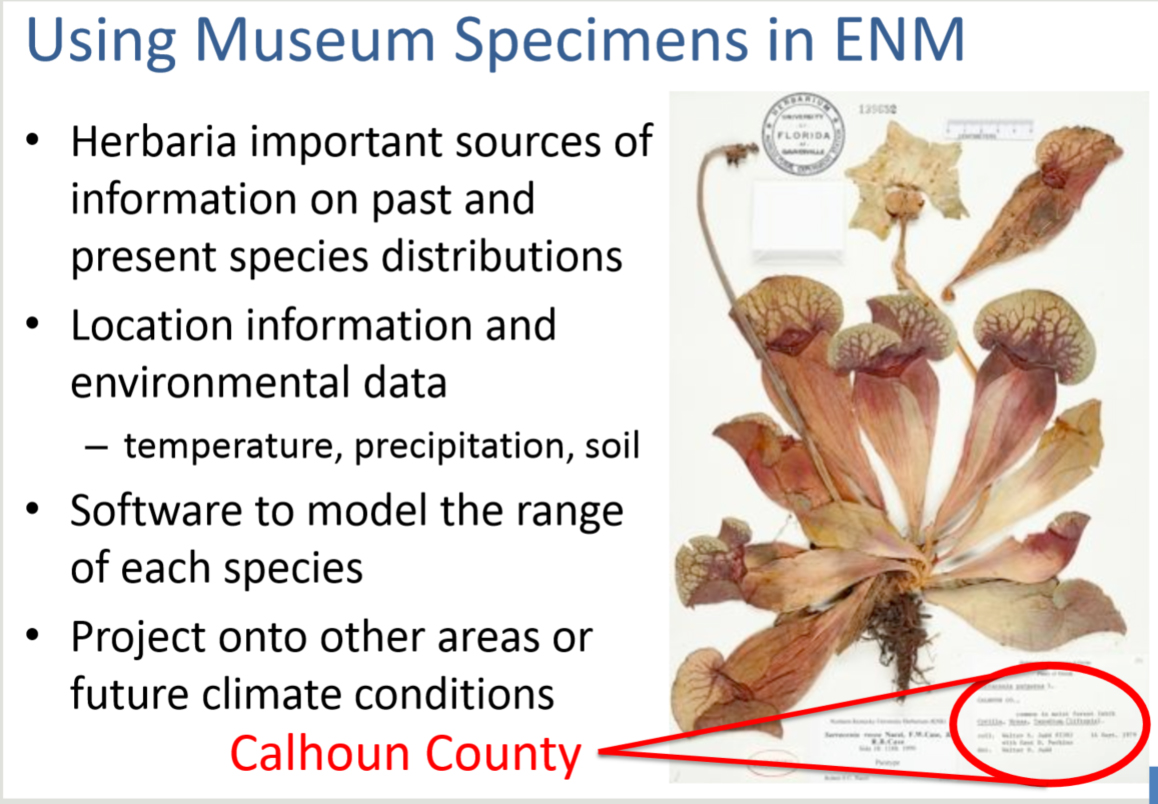 The day was filled with topics that ranged from the utilization and data capture of digitized specimen data, to georeferencing protocols, data preparation, and modeling. The recordings of the entire workshop and the slideshows used in the presentations can be found at the workshop wiki as well as the GitHub repository.
This was iDigBio's second all-day workshop at the annual Botany meetings.  Last year's Botany workshop in Boise, Idaho, was on georeferencing, a technique critical to the digitization of natural history museum specimens. With these two workshops under one's belt, a researcher can open a wide range of analyses solely utilizing the millions of digitized museum specimens available to anyone through portals such as iDigBio.
iDigBio sent out a post-survey to evaluate the workshop and will use the results to improve and plan future workshops focusing on research and data use.