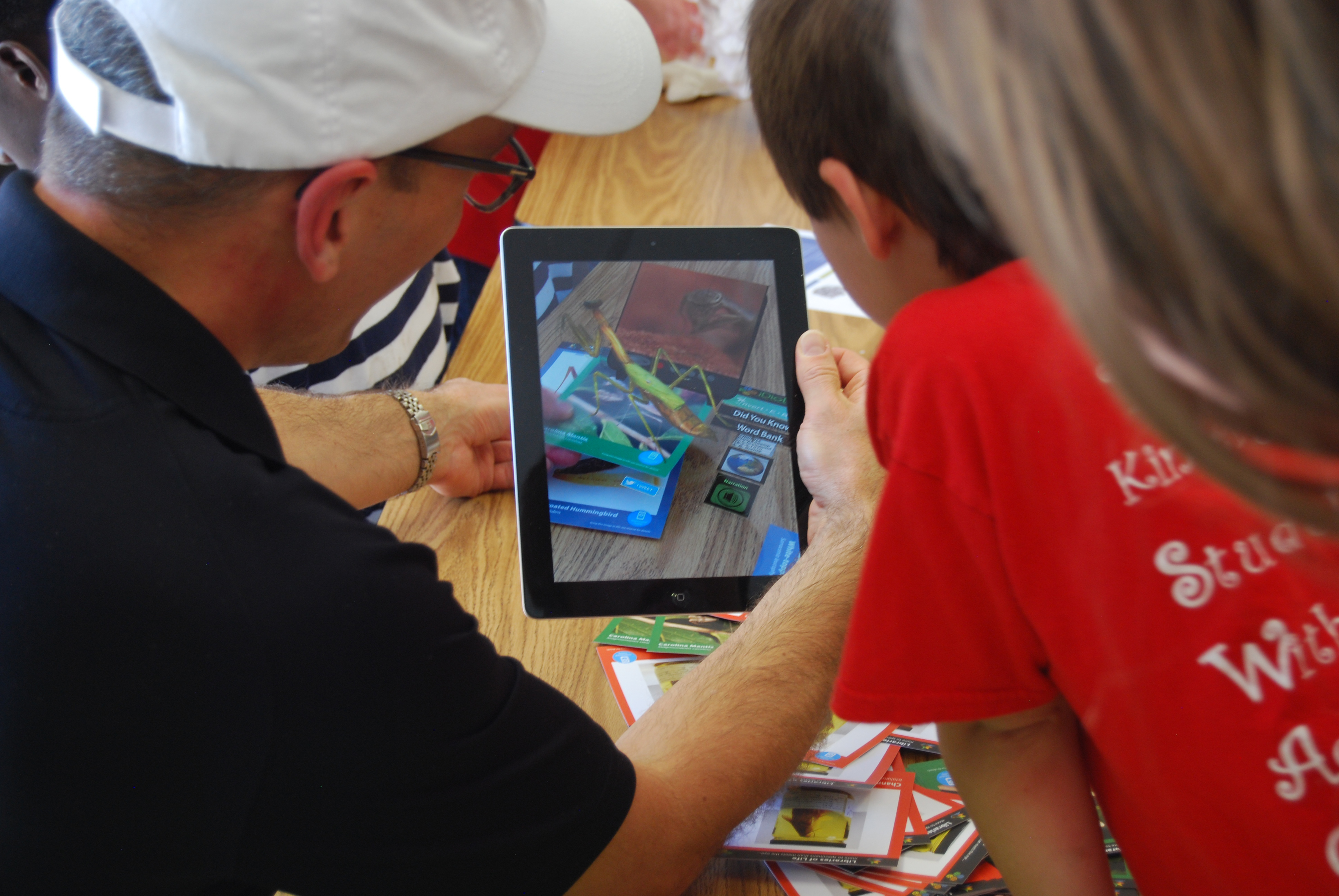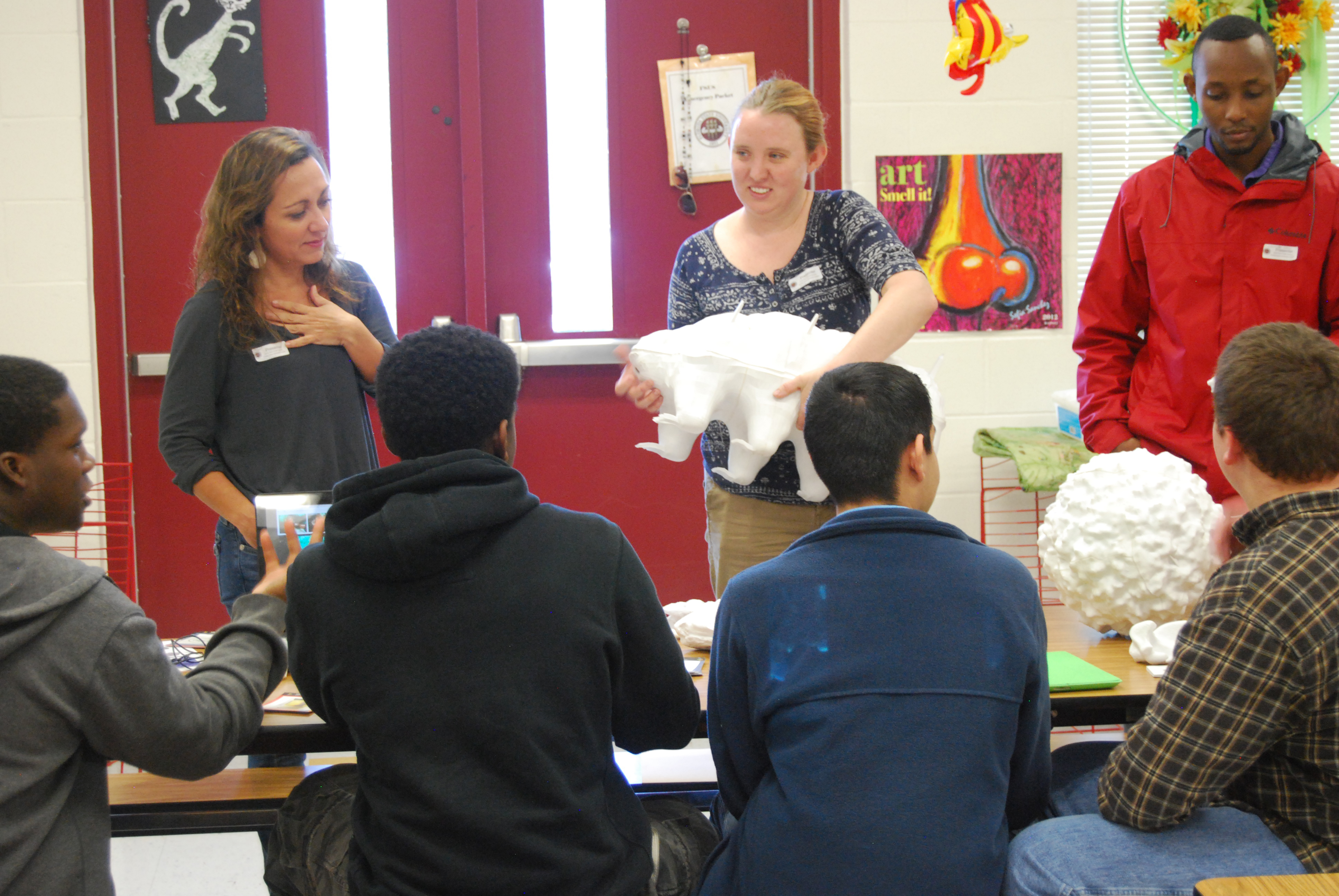 iDigBio participated in the inaugural Florida State University High School STEAM Day on February 19, 2016. The event was a big success for both students and iDigBio. Students were able to discover the importance of natural history collections through interactive activities designed to encourage STEAM learning.  iDigBio had three stations (3D Digitization, Creation Station, and Citizen Science) that were developed to incorporate different elements of STEAM. Although science was the overall theme, each activity provided unique learning opportunities for students.
After a brief introduction to natural history collections and digitization, students from 7th to 11th grade, chose which activity to participate in based on what most interested them.
One station had real specimens students could interact with while they were asked to use the specimens (and their data) to create a media campaign. Many students created posters and a few individuals even had a conservation-themed rap battle. The 3D Digitization station engaged students with 3D models created from digitized specimens and augmented reality cards created by Libraries of Life. Some of the models were from extinct giants like Megalodon and Titanoboa while others, like a tardigrade, were 10x, 100x, 1000x, and even 1,000,000x larger-than-life examples of microscopic biodiversity. Our citizen science station engaged students by playing Beanstalk, and transcribing scientific data through the Notes from Nature website.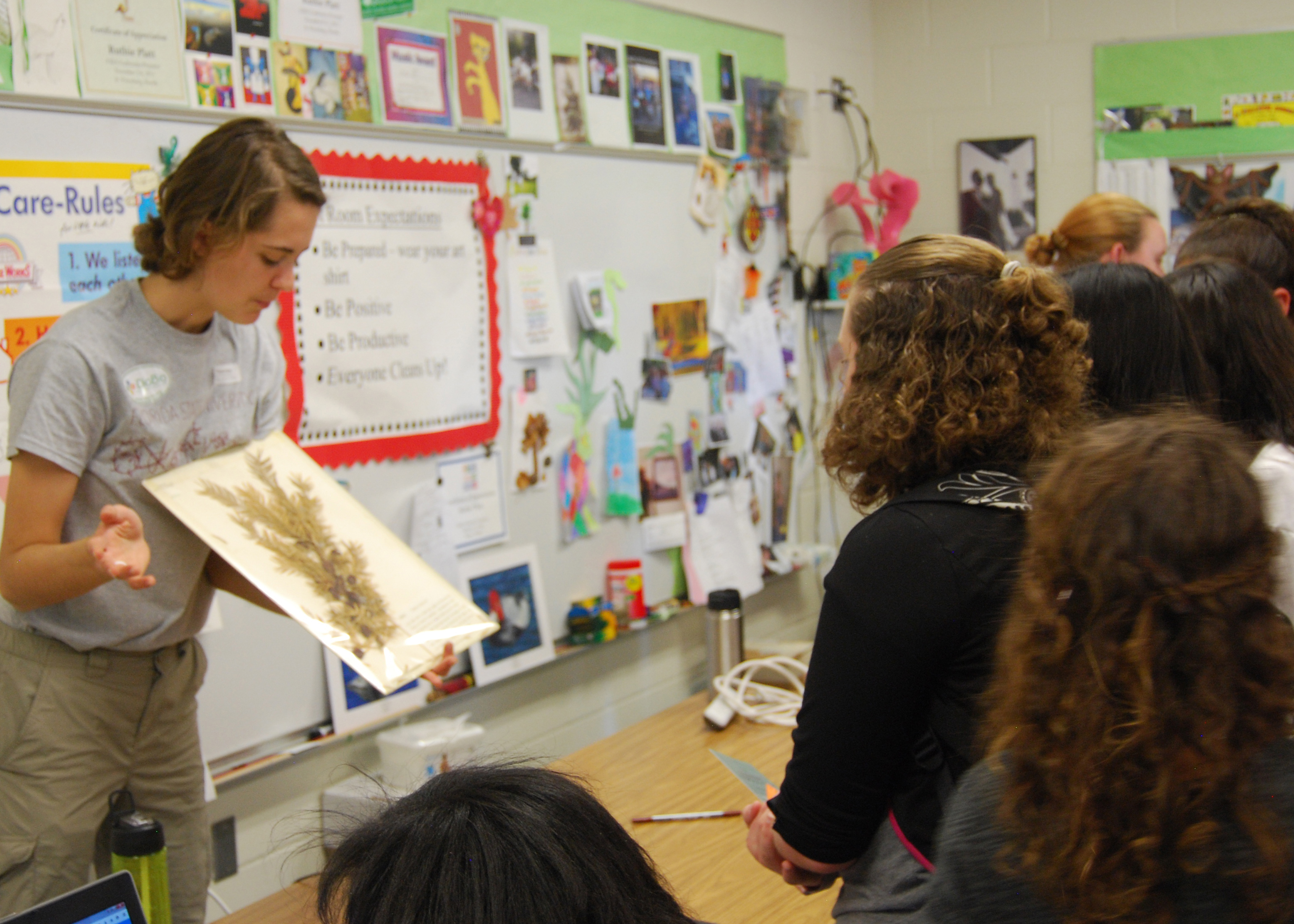 In the afternoon the structure changed and instead of being visited by individual classrooms the entire school was free to visit booths, it was a science field day.  iDigBio presenters were able to interact with a huge number of students ranging from grades K-12. With over 1700 students attending FSUS, we lost count after 200 visitors!
Thank you to all of our volunteers for the day: Jillian Goodwin, Claudia Grant, Austin Mast, Deb Paul, Molly Phillips, Randall Singer, Katelin Stanley and Larry Weru. Thank you to the Florida Museum of Natural History for loaning us iPads to use for our demos.
Below are quotes from some of our volunteers.
From Katelin
As soon as they were invited into an activity, the students dove in with much enthusiasm. Not only this, but they were eager to understand what they were doing.  I loved being a part of encouraging this curiosity and broadening students' understanding of the many realms of science.
From Deb
It was an amazing opportunity to interact with such a diverse group of enthusiastic students. Our own assessments from teachers indicate our activities were well-received and seen as something they'd like to have their students participate in again.
From Jill
It was incredible to see how students of all ages were interested in natural history collections.  Even without the individual attention in the afternoon students could not get enough of our stations and iDigBio!
From Molly
The FSUS STEAM Day Festival was the perfect opportunity to field test a variety of iDigBio outreach activities with school children ranging from kindergarten to 12th grade. We gained valuable information on which of our activities worked best for which age group/grade level.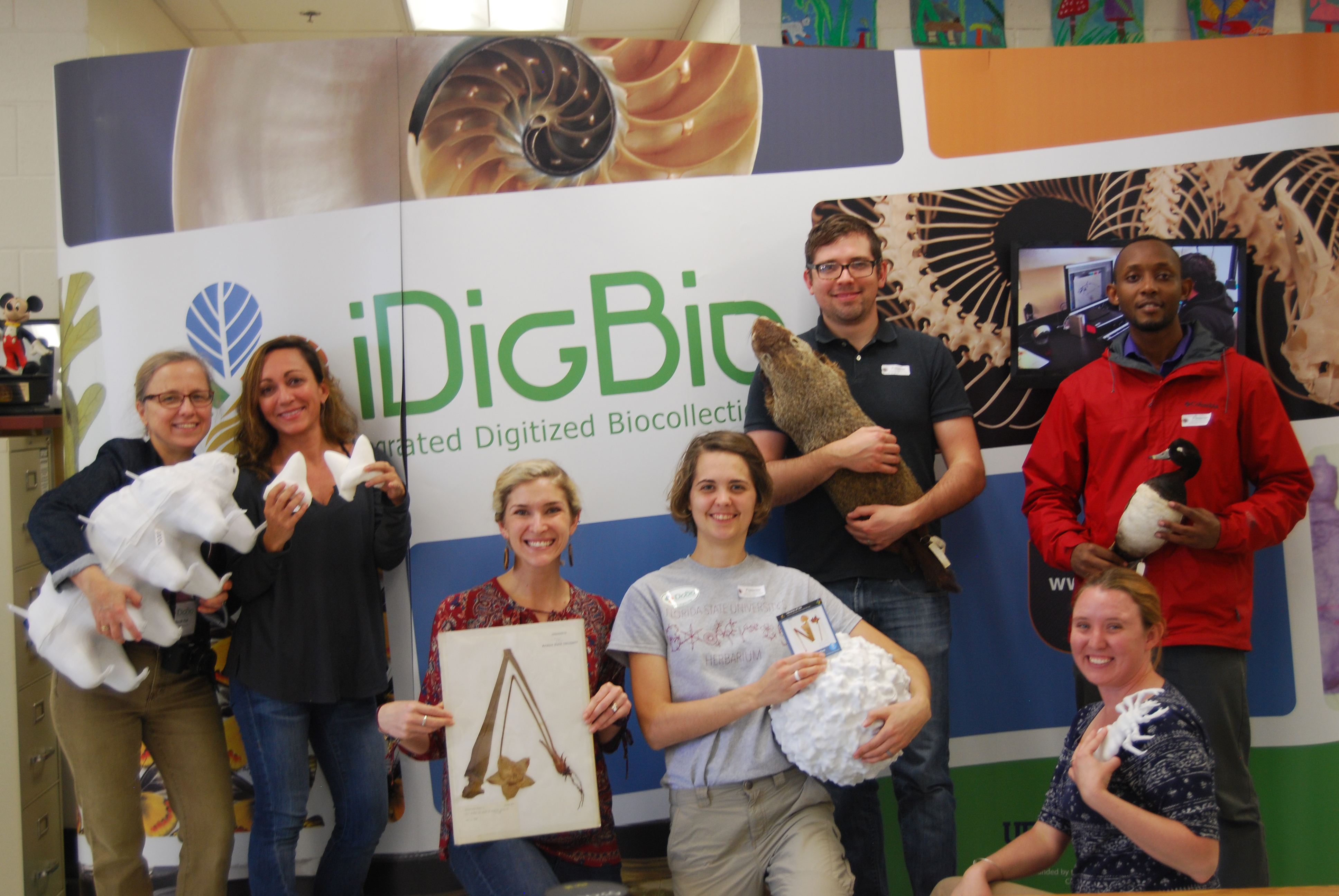 Left to right: Deborah Paul with Tardigrade, Claudia Grant with shark teeth, Jillian Goodwin with Sarracenia, Katelin Stanely with a pollen grain and a Sarracenia leucophylla Libraries of Life card, Randall Singer with Woodchuck (Marmota monax), Molly Phillips with a louse (Pediculus humanus), and Larry Weru with a Ring-necked Duck (Aythya collaris).