The Florida Museum of Natural History hosted its Earth Day Exploration event on Saturday, April 19th 2014. An annual celebration of Earth Day, the event showcased specimens from the museum's research collections and provided activities for those in attendance.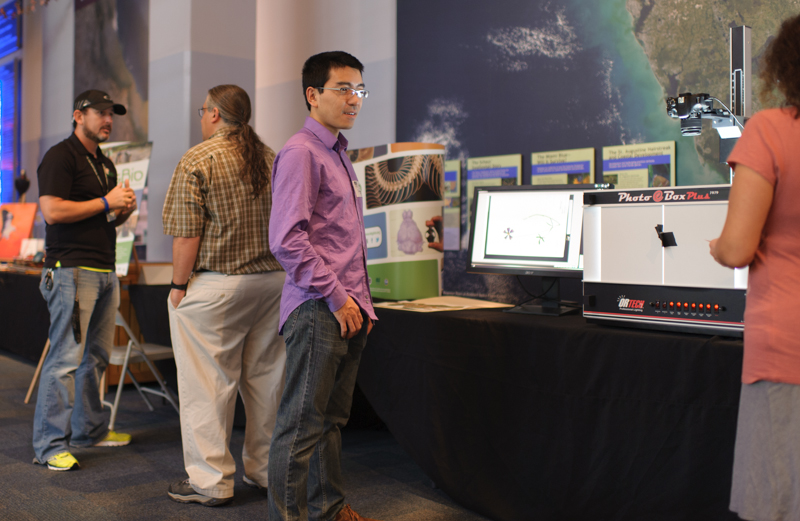 iDigBio was invited to participate in this outreach event and staff created an interactive display that enabled event visitors to participate in specimen digitization. 
In a process developed by iDigBio collaborating institutions, participants were guided by iDigBio project staff through workflows for specimen imaging on professional digitization hardware. In addition to getting hands on with specimens, visitors were able to interact with iDigBio graduate students and staff and learn about role digitization plays in conservation and preservation of biodiversity collections.