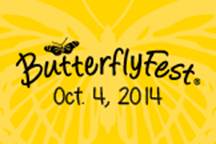 iDigBio staff participated in the Florida Museum of Natural History's annual event ButterflyFest "A Celebration of Wings, Wildlife and Biodiversity". The event was held Saturday, October 4, at the Florida Museum of Natural History in Gainesville Florida.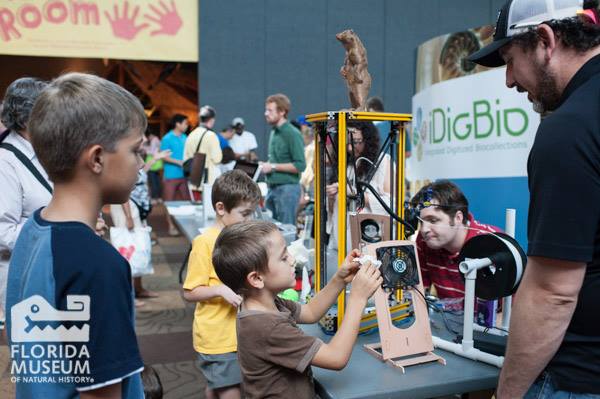 Click the photo to check out FLMNH's Facebook for more photos of the event
 
ButterflyFest was a family friendly event that centered around biodiversity education with a special focus on pollinators. The festival featured butterfly releases into the museum's butterfly rainforest, workshops on pollinators, a plant sale, and a pollinator parade. FLMNH's exhibit "Megalodon: Largest Shark that Ever Lived" was also open for visitors. More than 2200 people attended making this year's festival one of the most successful yet.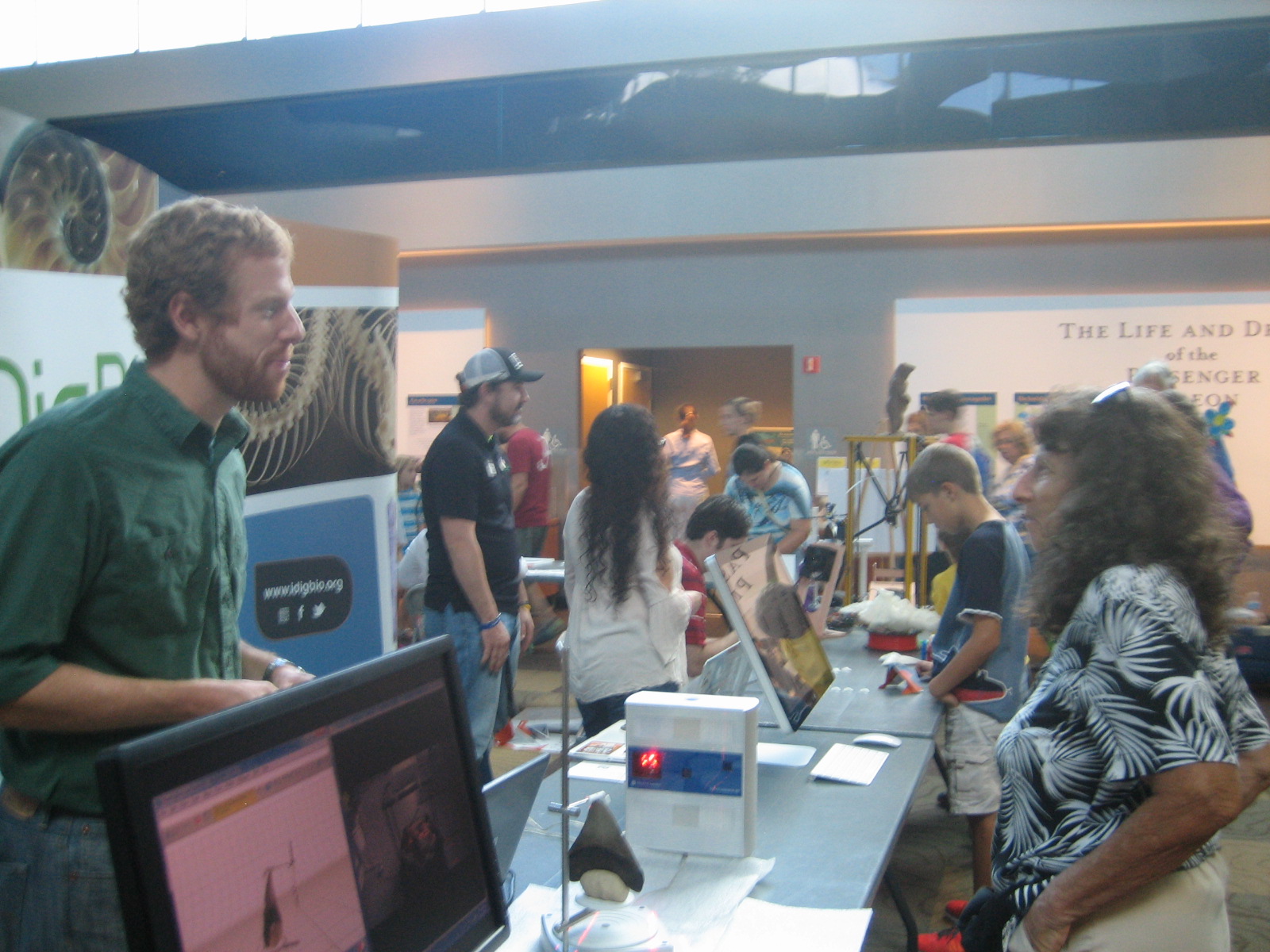 iDigBio, along with 19 other nonprofit organizations, had an educational booth in the main hall of the museum during the festival.  ButterflyFest attendees were able to talk with iDigBio staff about the project's mission and interact with the iDigBio display. This year's iDigBio exhibit walked visitors through the process of 3D imaging, modeling, and printing museum specimens.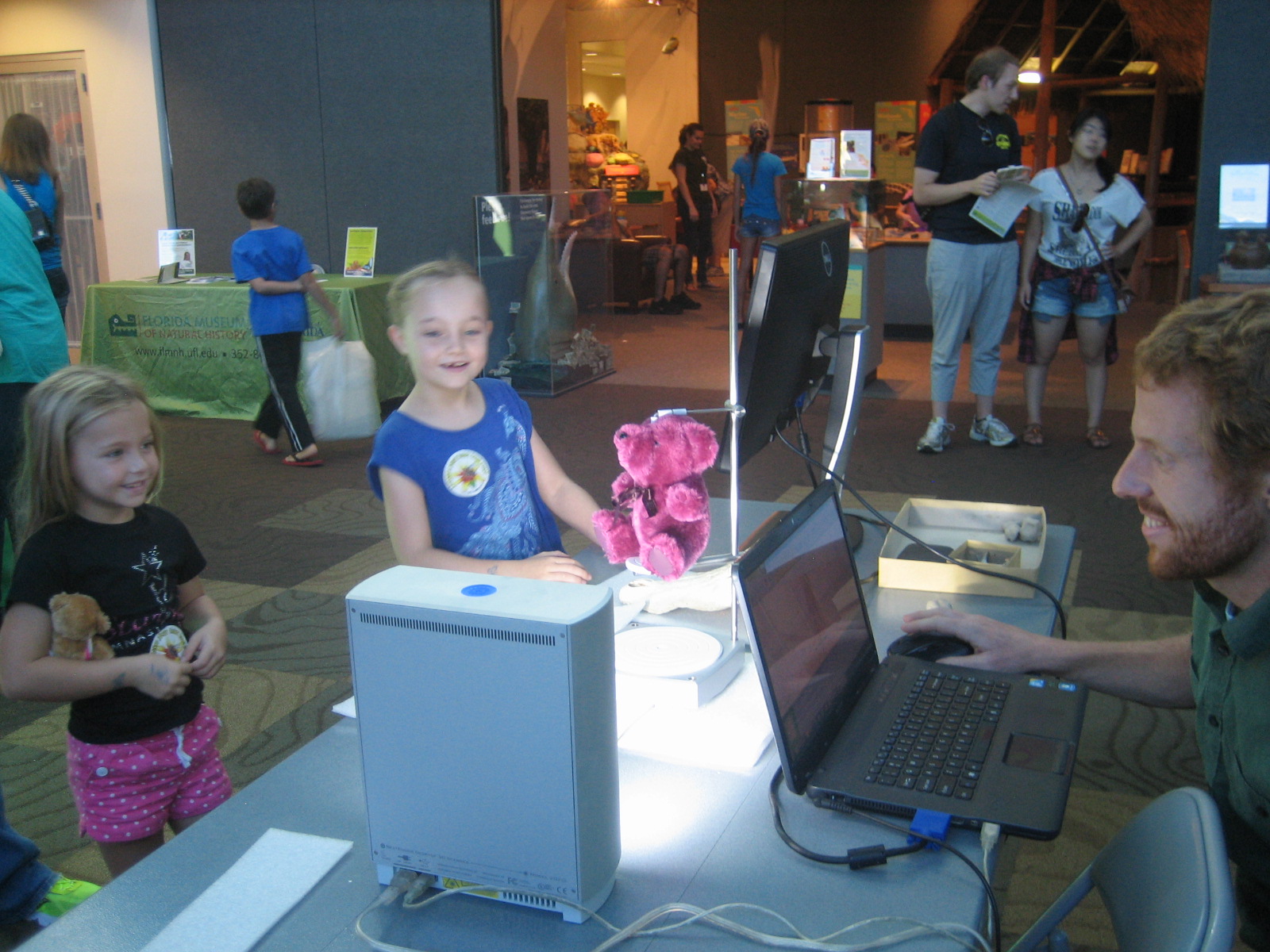 Aaron Wood, a post-doctoral researcher in the Vertebrate Paleontology Division, gave demonstrations on how he used a 3D scanner to digitize museum specimens. iDigBio also had a monitor that displayed the iDigBio portal as well as the Smithsonian's 3D modeling Web site as a demonstration of how digital data can be stored and manipulated.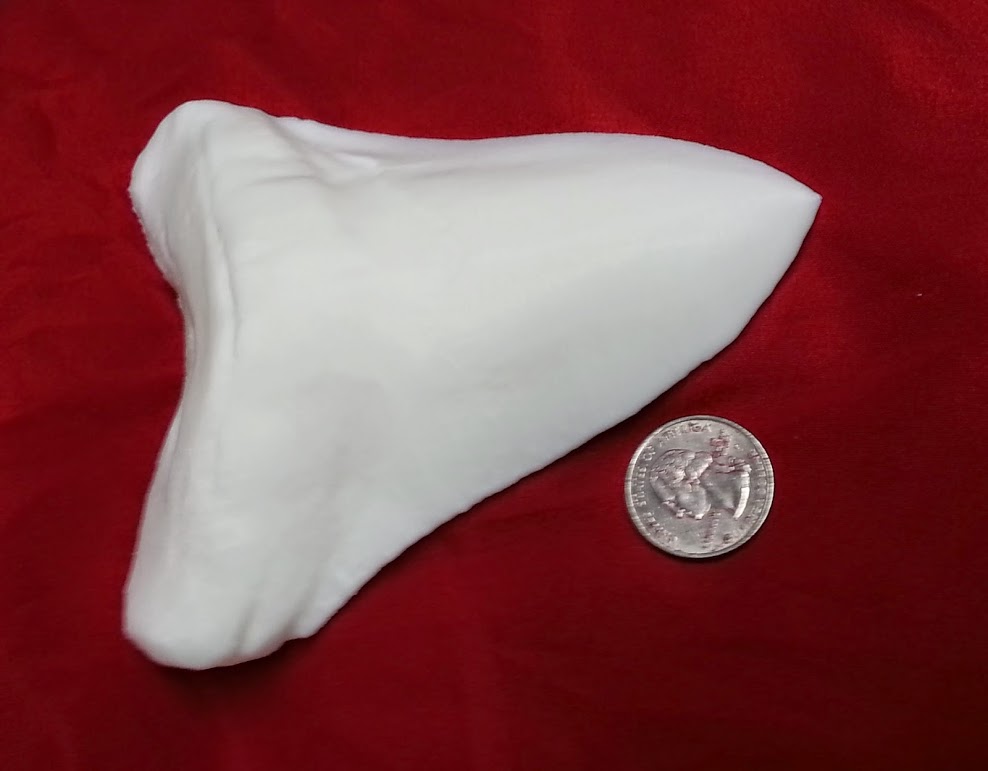 At the other end of the iDigBio exhibit, Robert Burns displayed his prototype Double30 Deltabot 3D printer that he created from a modified open source design (that will soon be in production). Robert programmed the printer to print one-quarter replicas of megalodon teeth during the event, so guests could observe the printer in action and see one of the many applications for digital specimen data. He also displayed full-sized replicas of megalodon teeth taken from 3D scans by Aaron, as well as several other examples of output from his printer.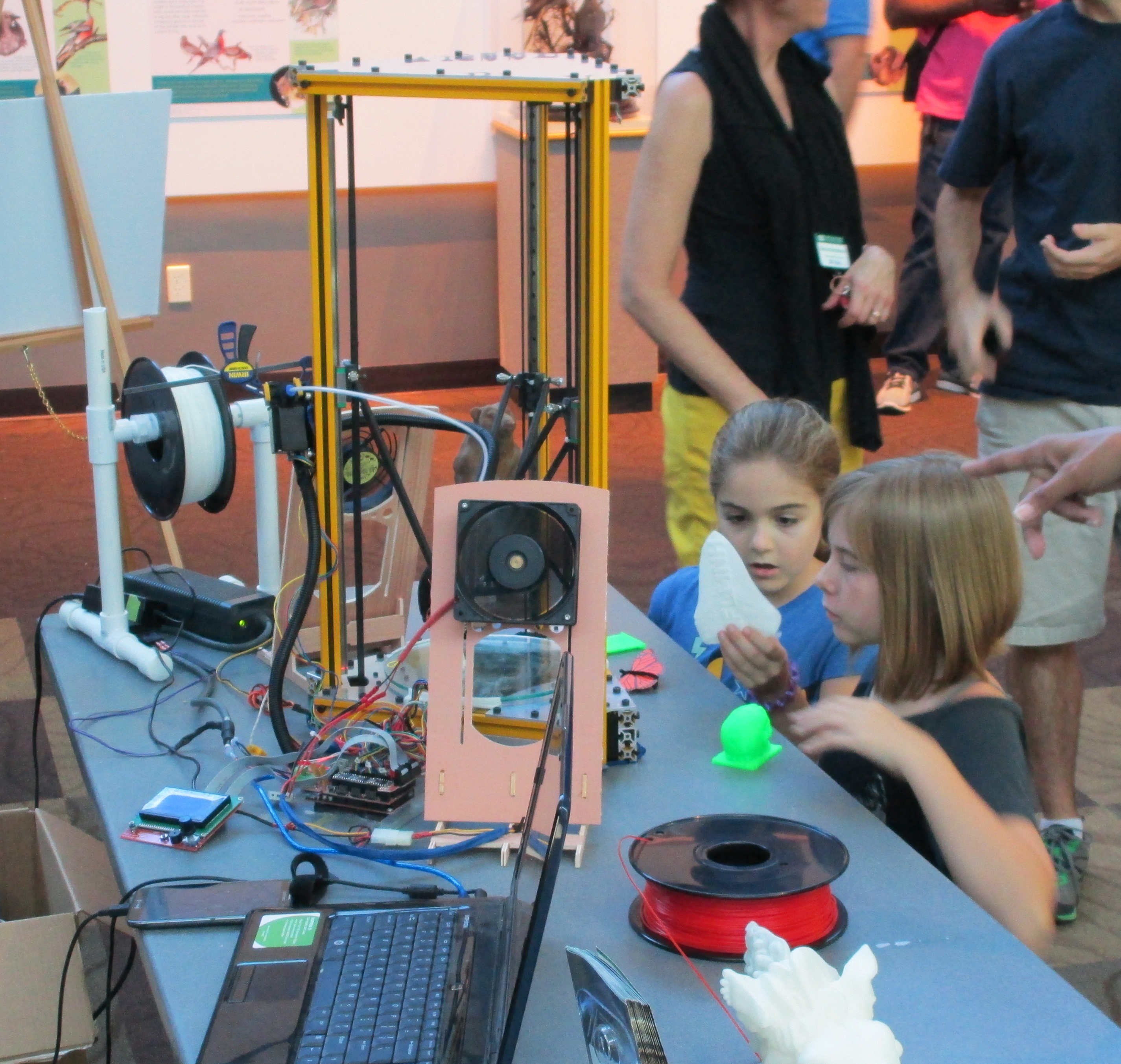 Robert was on hand to answer questions about his machine and the 3D printing process while iDigBio staff informed visitors about the importance of digitizing museum collections.
Want to learn more?
Read more details about ButterflyFest at the FLMNH Web site.
Watch a YouTube video of Robert's printer in action.
Explore 3D specimen models with the Smithsonian's Web site.