Contributed by: Cathy Bester, Kevin Love, Joanna McCaffrey - iDigBio 

On October 19-20, iDigBio was represented by iDigBio project staff Cathy Bester, Kevin Love, Joanna McCaffrey and David Jennings along with post doc Charlotte Germain-Aubrey and graduate student Claudia Segovia at the Florida Museum of Natural History's "ButterflyFest" in Gainesville Florida. This annual festival is dedicated to increasing awareness of Florida's butterflies as fun, fascinating ambassadors to the natural world. iDigBio staff promoted inquiry about biodiversity and the grand challenges of the digitization community while advancing a call to action for the public to become involved as citizen scientists. The theme of this year's festival was centered on a "Celebration of Wings and Backyard Things".
The festival included a wide variety of activities ranging from a large plant sale and butterfly releases outdoors to interactive stations on backyard pollinators including bees, butterflies, bats, and birds.  Educational exhibits from local non-profits and vendors offering food and merchandise were also present. The festivities included jugglers, school bands and a professional yo-yo player as great entertainment for all to enjoy.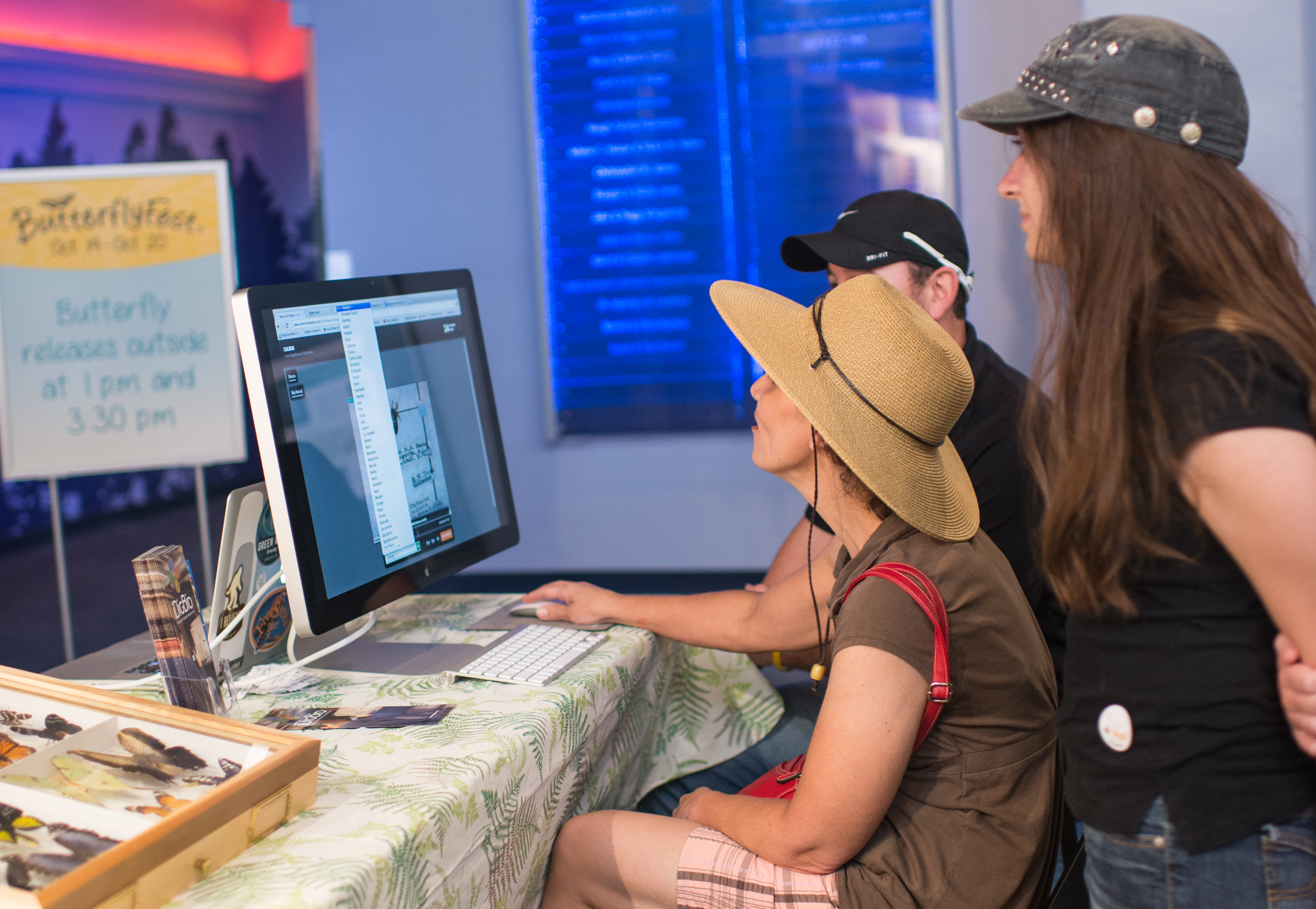 At the newly designed 10' iDigBio display, participants learned about digitization of museum biodiversity collections and had the opportunity to interact with "Notes From Nature" as citizen scientists. Citizen science provides a means for the public to participate in real scientific studies and partner with professional scientists on a variety of projects.
Over the course of 2 days, more than 4,800 participants attended the festival and most stopped by the iDigBio display to learn more about these topics and how to become further engaged as citizen scientists. Over 100 specimen labels were transcribed during the course of the weekend, earning iDigBio the coveted "Butterfly" badge from Notes from Nature. In addition, iDigBio distributed 106 brochures and 34 posters as part of our outreach efforts during this event. Feel free to submit a poster request if you would also like an iDigBio poster: Poster request form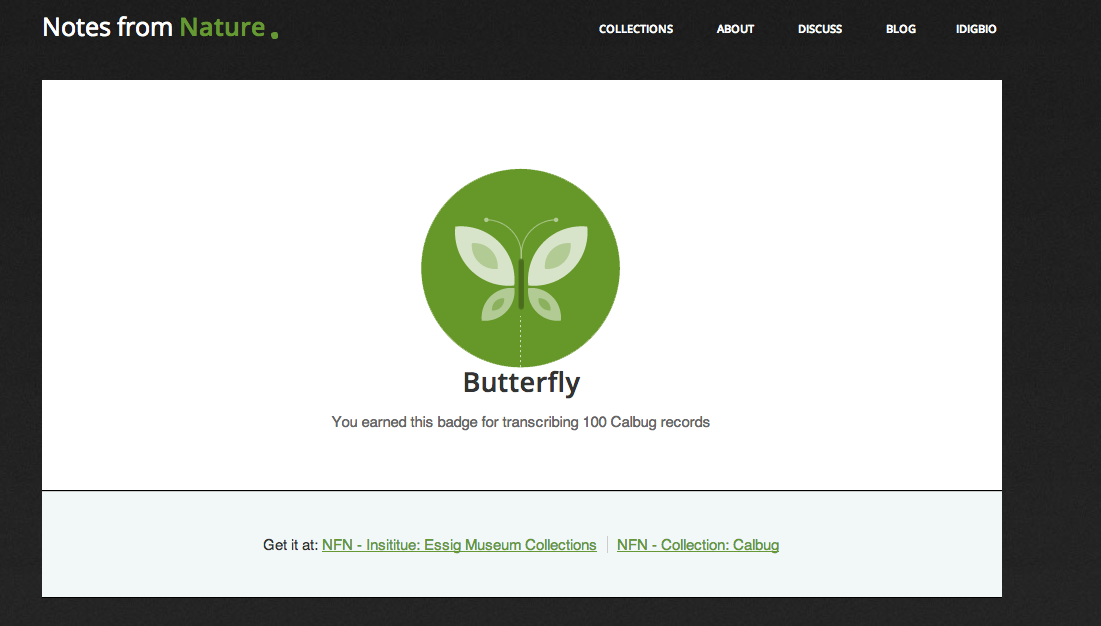 Over 100 specimens transcribed earned iDigBio the "Butterfly" badge!