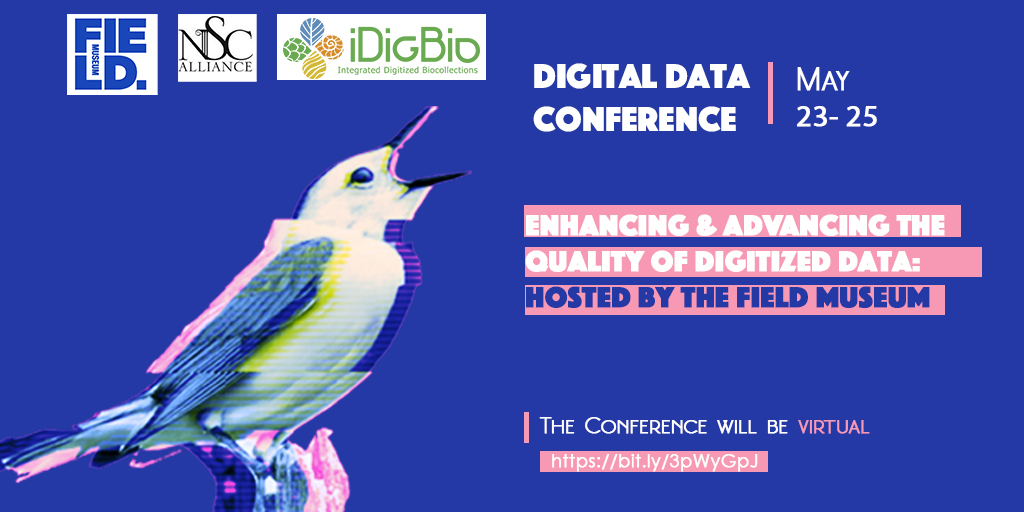 Sixth Annual Digital Data in Biodiversity Research Conference
The Field Museum in collaboration with iDigBio and the Natural Science Collections Alliance is pleased to announce the sixth annual Digital Data in Biodiversity Research Conference, to be hosted May 23-25, 2022. This year's event with be a virtual meeting.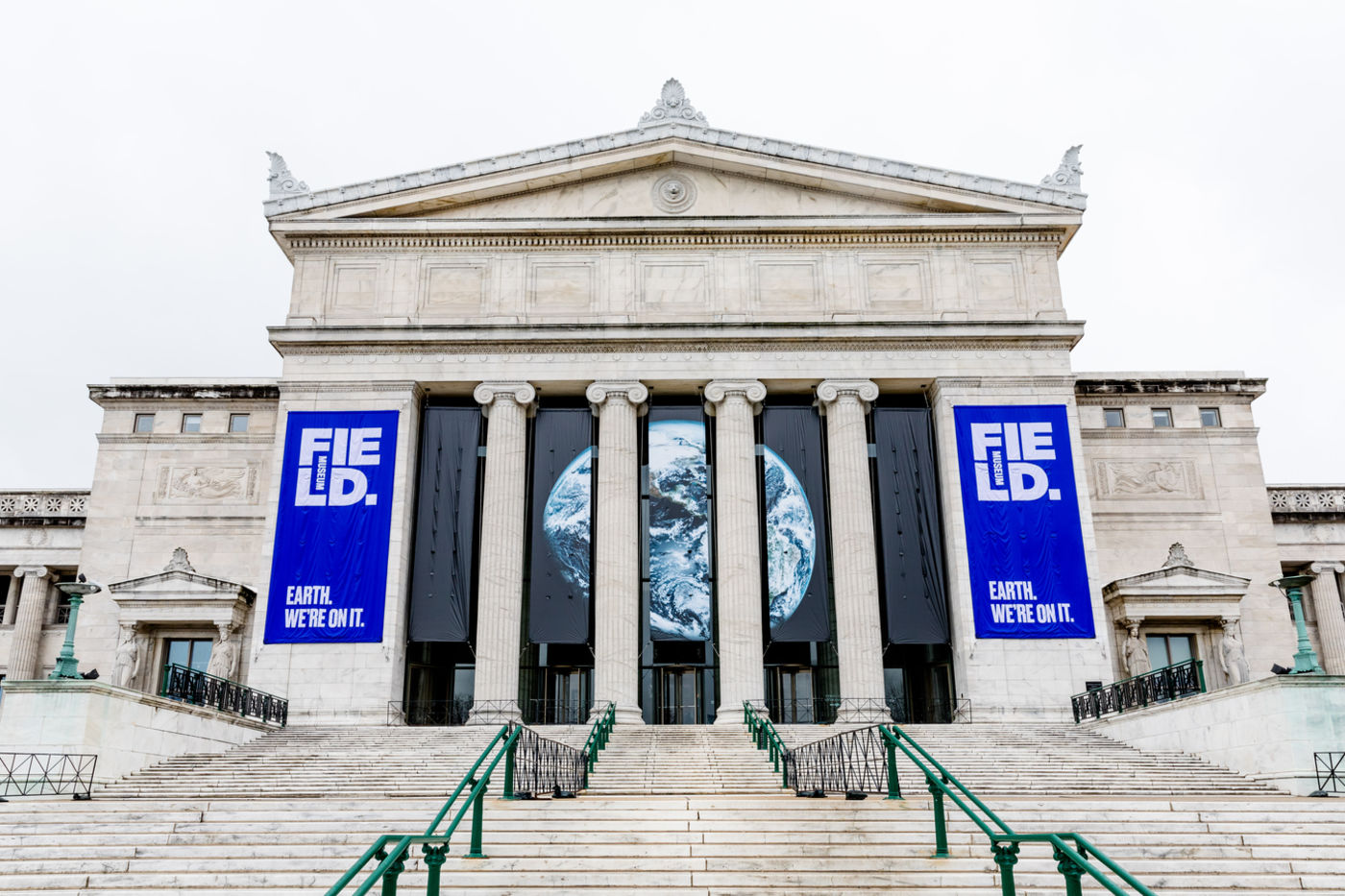 Please watch for further announcements and program developments via several listservs and on this announcement page. The conference will again provide an important opportunity to explore digital data tools, techniques, research protocols, discoveries, and outcomes across all biodiversity research domains. For further information or to ensure that you are on the conference email list, please contact Gil Nelson (gnelson@floridamuseum.ufl.edu) or Jill Goodwin (jgoodwin@floridamuseum.ufl.edu) at iDigBio.
Digital Data Conference Registration Fees*: 
$100.00 for professionals
$50.00 for students. 
Optional registration fees will support the digital format technology, the editing and publication of abstracts, and keeping the conference sustainable. 
*Registration fees are optional but encouraged. When registering, those who wish not to make a financial contribution to the conference will have that option. Although registration is optional, your registration information, even if you opt out of the fee, will allow us to keep you updated about conference activities.
Registration will open February 1st.  Visit Eventbrite to register: https://www.eventbrite.com/e/6th-annual-digital-data-in-biodiversity-research-conference-tickets-252120779037
For agenda and logistic information visit the conference wiki page: https://www.idigbio.org/wiki/index.php/6th_Annual_Digital_Data_Conference,_Field_Museum
Options for submission include: discussion, oral, or poster presentations.For more information about submission requirements, visit the conference wiki page (https://www.idigbio.org/wiki/index.php/6th_Annual_Digital_Data_Conference,_Field_Museum).
Discussion sessions may be up to one hour long and will be scheduled within the concurrent session blocks. These may begin with a presentation or introduction followed by discussion or may be completely devoted to open discussion.
Submitting abstracts: The abstract submission link will be sent via Eventbrite after you register for the conference. Contact us if you have problems finding the link after you register.
Abstract submission deadlines: 22 April 2022
Themes for 2022:
The 2022 conference hopes to attract presentations focusing on the use of digitized specimen data in the following areas.
Themes: 
Enhancing & advancing quality of digitized data

Extending research capacity: Current developments of the extended specimen concept, practical result

Specimen data linkage to genetic sequence data

Advances in machine learning AI
Global names and taxonomic backbone databases

Digitized specimen records employment in conservation research, conservation management, application, policy,

Advances in niche modeling based on increased availability of digital biodiversity data
Crowdsourcing, Citizen science, and public participation

Data gaps: habitats, geographic and temporal accessibility, etc.

Engaging Indigenous and underrepresented communities
Charlotte Germain-Aubrey
Scientific Officer; Secretariat of the Convention on Biological Diversity
Marianna Simões
Researcher and Curator; Senckenberg Research Institute and Natural History Museum
Nigel C. A. Pitman
Mellon Senior Conservation Ecologist; Keller Science Action Center; Field Museum
Paula Mabee
Chief Scientist and Observatory Director; National Ecological Observatory Network
Steven Ellis
Program Officer; Division of Biological Infrastructure, Biological Sciences Directorate (BIO), National Science Foundation
Warren Cardinal-McTeague
Assistant Professor (incoming July 2022); Department of Forest & Conservation Sciences, University of British Columbia
Virtual Mentoring
 Since we are virtual again this year we created a way to digitize some of that organic mentoring magic that happens at every conference through a new initiative: the Digital Data Mentorship Program. We will pair biodiversity professionals as mentors with emerging professionals and students as mentees and arrange an opportunity for them to speak informally about research, academia, careers, and beyond! If you are interested in serving as a mentor or participating as a mentee please select these options in the Digital Data Registration.
Click here to learn more about this year's virtual mentoring.
Virtual Poster session

Evening reception/ Carl Linnaeus birthday party

Field Museum Collection virtual tours