To be held at the Field Museum of Natural History, Chicago, September 6, 2014.
Space for this workshop  is limited and first-come, first-served. To register and ensure your spot, complete the online registration form at your earliest convenience.
This is a free workshop.
Please visit the workshop agenda for more information on the day's activities.
See the workshop flyer/announcement.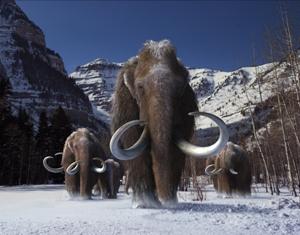 The Field Museum of Natural History, National Science Foundation, and iDigBio are pleased to co-sponsor a free 1-day workshop for undergraduate students in the Chicago area focusing on opportunities for careers and graduate study in the biological sciences. Emphasis will be on environmental, conservation, and molecular biology as well as biodiversity science, ecology, evolution, and opportunities for scientific research. A primary goal of this event is to increase the participation of underrepresented minorities in the biological sciences, including African/Black Americans, American Indians, Native Alaskans and Hawaiians, and Hispanics/Chicanos/Latinos. Registration is open to freshmen, sophomores, juniors, seniors, and recent graduates. 
The workshop will be held at the Field Museum Saturday, September 6, 2014. Activities will begin at 10:00 a.m. with coffee, tea, and pastries available for early arrivers.
Lunch will be provided and will include a special opportunity to interact with undergraduate and graduate students, post-doctoral fellows, workshop speakers, and biology faculty from several universities. Attendees will have the opportunity to tour the Museum's scientific collections and interact with collections managers and scientists. The end of the day will feature a reception and mixer with heavy hors d'oeuvres and the opportunity to win one of ten $25.00 Amazon gift cards as well as allow further opportunities for individualized conversation, personal attention, and networking.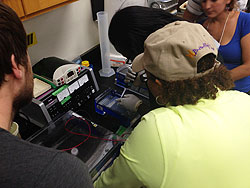 Presentations will offer insights into career paths in the biological sciences from accomplished working scientists, advice on undergraduate curriculum decisions, information about scholarships and financial aid, opportunities for on- and off-campus research for undergraduate students, opportunities for international travel, and the attraction of contemporary methods in biological research. Speakers will include an array of academic and field biologists, post-doctoral fellows, and graduate students.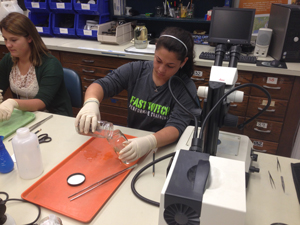 Participation is limited and acceptance is on a first-come, first-served basis. Register soon to reserve your place.
To register, complete the online registration form. 
For further information, feel free to e-mail: Gil Nelson (gnelson@bio.fsu.edu) or Kasey Mennie (kmennie@fieldmuseum.org).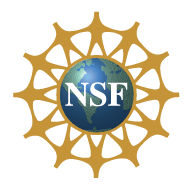 This workshop is supported by a grant from the National Science Foundation, award #1358501. Any opinions, findings, and conclusions or recommendations expressed in this material are those of the author(s) and presenter(s) and do not necessarily reflect the views of the National Science Foundation.