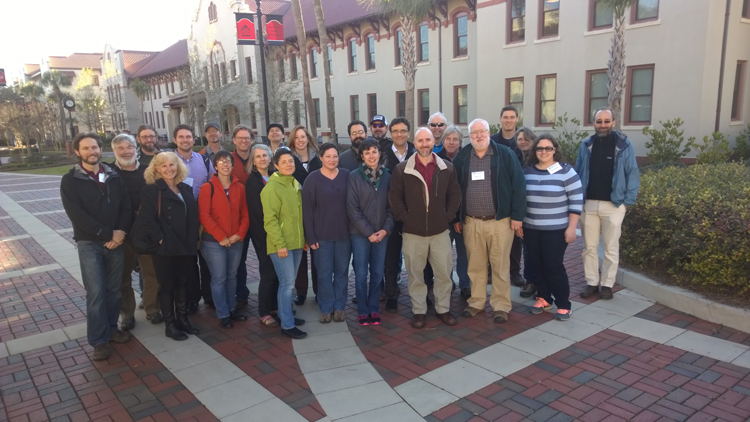 Following its DROID (Developing Robust Object to Image to Data) workshop in May 2012, iDigBio launched a series of working groups, each devoted to developing a set of digitization workflows for a specific preparation type. The first of these, which finished its work in late 2012, dubbed itself the Flat Sheets and Packets working group and focused primarily on strategies for herbarium digitization. In late 2012, Flat Sheets and Packets made its finished workflows available for download on the iDigBio documentation pages. Given the number of herbarium-related TCNs and CSBR-funded collaboratives that have been funded since, including the new Keys to the Cabinet and Great Lakes Invasives TCNs launched in summer 2014, several attendees at Botany 2014--including Pam Soltis, Gil Nelson, Ashley Morris, and Zack Murrell--began discussions of organizing a workshop devoted to bringing the 2012 workflow documents up to date with strategies and enhancements gleaned from the past few years of herbarium digitization activities. Richard Carter, member of the CSBR-funded Georgia herbarium consortium, volunteered to host the event at Valdosta State University, joined the planning team, and iDigBio and the SouthEast Regional Network of Expertise and Collections (SERNEC) co-funded the event with assistance of a small NSF-funded project.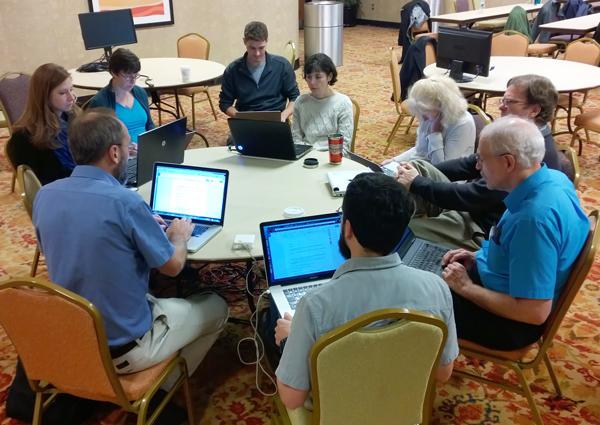 The goal was to entice a small group of about 25 participants representative of all existing herbarium-related initiatives, including the Keys to the Cabinets, LBCC, Tri-trophic, NEVP, MaCC, Great Lakes Invasives, and MHC TCNs, plus the California, Georgia, Louisiana, Michigan, Mississippii, and Pacific Northwest consortia, and SEINet.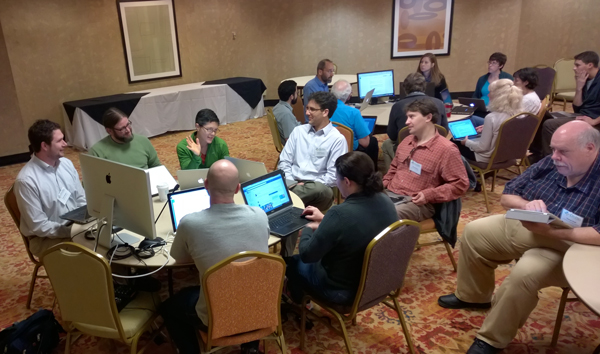 After a kick-off morning of status reports and updates, the recordings of which are available here and here, participants divided into self-selected teams to tackle revisions to the existing workflow modules and add new modules as needed. Working at round tables, each equipped with its own large monitor, participants used collaborative Google Docs to edit, record notes and comments, and launch the beginnings of a paper to be published in concert with the revised and updated workflows, all to be completed within the next few months.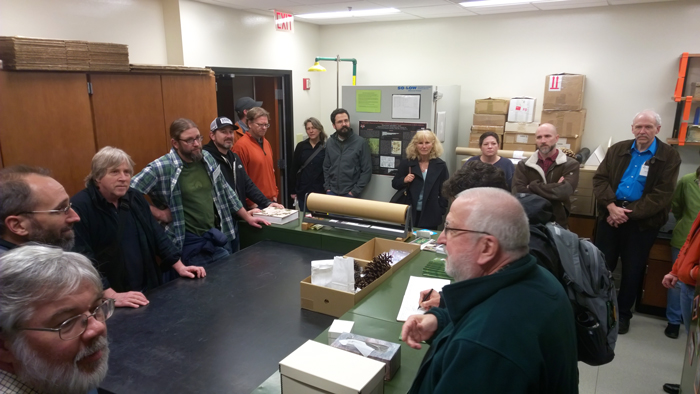 iDigBio appreciates the meeting room, audio visual, and catering support provided Valdosta State University, and especially the personal commitments, hospitality, support, and encouragement of Dr. Connie Richards, Dean of the College of Arts and Sciences, and Dr. Bob Gannon, Head of the Department of Biology. Thanks also to Dr. Richard Carter, Professor of Biology at VSU, not only for his contributions to workflow development, but for opening the VSC Herbarium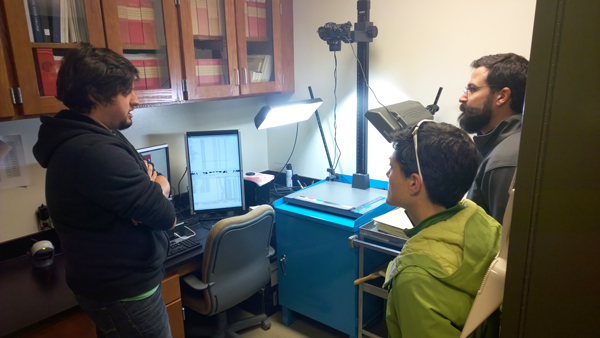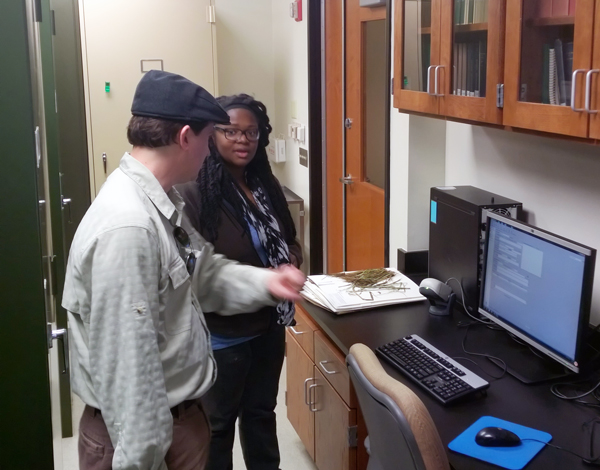 and its digitization resources to workshop attendees and for treating the group to a late afternoon field trip to VSU's Lake Louise natural area at the conclusion of our final day of work.  Finally, many thanks to VSU biology students Amber Blocker, Phillip Lowe, and Stephens Griner, for being on hand to demonstrate VSC's digitization techniques and workflows.