Florida Museum
Come to the Florida Museum's Science Cafés for an engaging conversation about a variety of science topics. A comfortable atmosphere provides the setting for lively discussions this fall.
Topic: Unlocking the Cabinets of Our Nation's Natural History Museums
Presenter: Pamela S. Soltis, Ph.D., Curator, Laboratory of Molecular Systematics and Evolutionary Genetics, Florida Museum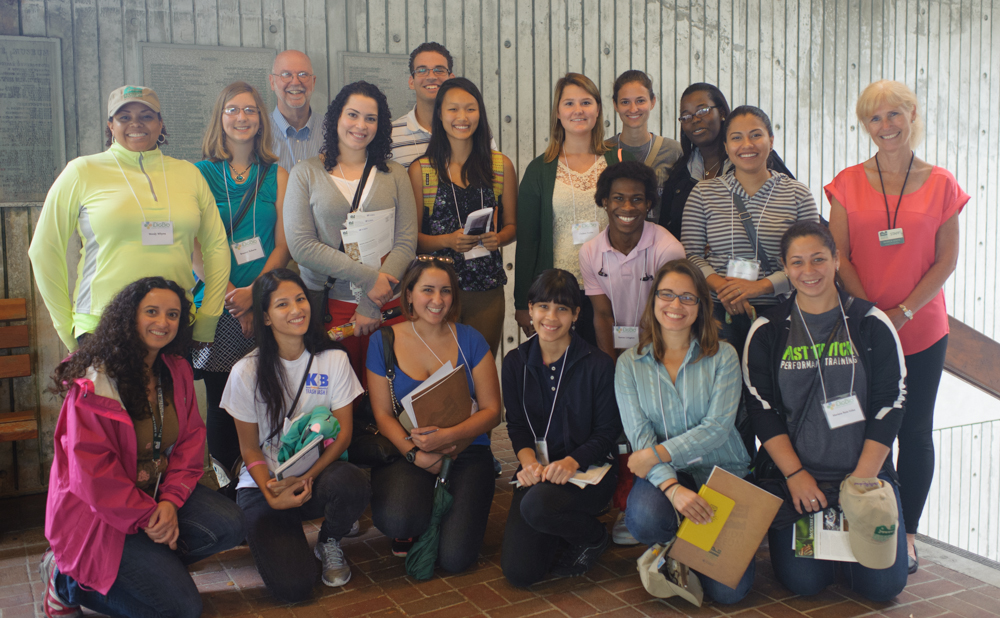 Fifteen undergraduate students from seven Florida colleges and universities converged on the Florida Museum of Natural History April 17-19 for an all-expense-paid opportunity to shadow museum professionals and explore careers in the biological sciences.