Collections care
In a first for the Society for the Preservation of Natural History Collections (SPNHC) and Biodiversity Information Standards (TDWG), these two organizations agreed to hold their 2018 conferences jointly. The 2018 meeting is in Dunedin, New Zealand from August 25-September 2, 2018.
SPNHC+TDWG2018 Theme: Collections & Data in an Unstable World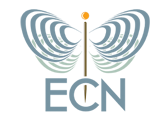 Save the Dates! July 17th - July 20th, 2017.