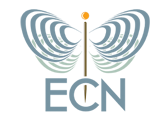 Save the Dates! July 17th - July 20th, 2017.
For these four days in July, the Milwaukee Public Museum (MPM) and the Field Museum (FM) host the 2017 Entomological Collections Management Workshop sponsored by the Entomological Collections Network (ECN), the SysEB Section for ESA, and the Purdue Entomological Research Collection (PERC). That's a Monday through Thursday with one of those days in Chicago to visit the Field Museum and at least a day devoted entirely to digitization of entomological collections. Be on the lookout for the schedule and registration information later this year.
Please note these are 4 full days. All participants should expect to arrive on July 16th and depart on the July 21st.
Here's a link to last year's inaugural ECN Entomological Collections Management Workshop - to get an idea of the topics to be covered. http://ecnweb.org/default.asp?Action=Show_Workshop
Please send any inquiries to: Floyd Shockley ShockleyF AT si DOT edu and Jennifer Zaspel jzaspel AT purdue DOT edu
Start Date:
Monday, July 17, 2017 (All day)
to
Thursday, July 20, 2017 (All day)
Location:
Milwaukee Public Museum and The Field Museum
City:
Milwaukee, WI and Chicago, IL