The second western U.S. workshop in a series of U.S. workshops (North Carolina Museum of Natural Sciences, Field Museum, University of Central Florida, Natural History Museum Los Angeles) aimed at broadening diversity in the biological sciences was held at the Museum of Northern Arizona (MNA) in Flagstaff, October 12-13, 2018. Over 30 undergraduate students and recent graduates from colleges and universities from Arizona and New Mexico came to learn and experience life as a biologist or biodiversity scientist and the path to getting there. The two-day workshop consisted of a shadowing event on October 12 for participating students to experience a "day in the life" of museum and research professionals, and a workshop day on October 13 composed of speakers, museum collections tours, a panel discussion, and a Meet & Greet with the local professionals. Mare Nazaire (Rancho Santa Ana Botanic Garden) served as local organizer of the workshop, with Anna Monfils (Central Michigan University) serving as PI and leader, and Libby Ellwood (La Brea Tar Pits and Museum), Gabriela Hogue (North Carolina Museum of Natural Sciences), Gil Nelson (iDigBio) and Molly Phillips (iDigBio) providing local recruitment, support, resources, experience and knowledge from prior workshops, and planning assistance.
On Friday October 12, fifteen students shadowed museum professionals at MNA. The shadow leaders included experts in archeology, botany, horticulture, entomology & macrophotography, springs ecology, and science education. During this time, participants learned about museum careers in a hands-on, immersive experience that included cataloguing archeological specimens, preparing herbarium specimens, making native plant seed collections, data collection of local insects and their ecology, techniques in macrophotography, and methods in teaching science education. The shadowing event went beyond the work itself and museum staff spoke with students about their own career paths and research interests while providing guidance and advice to students who were curious about jobs in biological sciences.
On Saturday, October 13, nearly 30 students, many of which attended Friday's shadowing event, participated in the full-day workshop at MNA. MNA's Kristan Hutchinson welcomed participants to the museum and shared her own career path. Ms. Hutchinson's inspiring talk set the tone for the day, with professionals sharing the highs and lows of their path and participants seeing the speakers as relatable and approachable. Shane Campbell-Staton (University of California, Los Angeles), Jessica Orozco (1987-2018; Hualapai Department of Natural Resources), Shab Mohammadi (University of Nebraska - Lincoln), Dori Contreras (University of California, Berkeley), and Muriel Poston (Pitzer College) each presented their experiences navigating graduate school and science careers, the rejections and accomplishments along the way, and their remarkable research involving natural history collections. The speaker portion of the event wrapped up with a panel discussion with the above speakers as well as Ann Sakai (University of California, Irvine).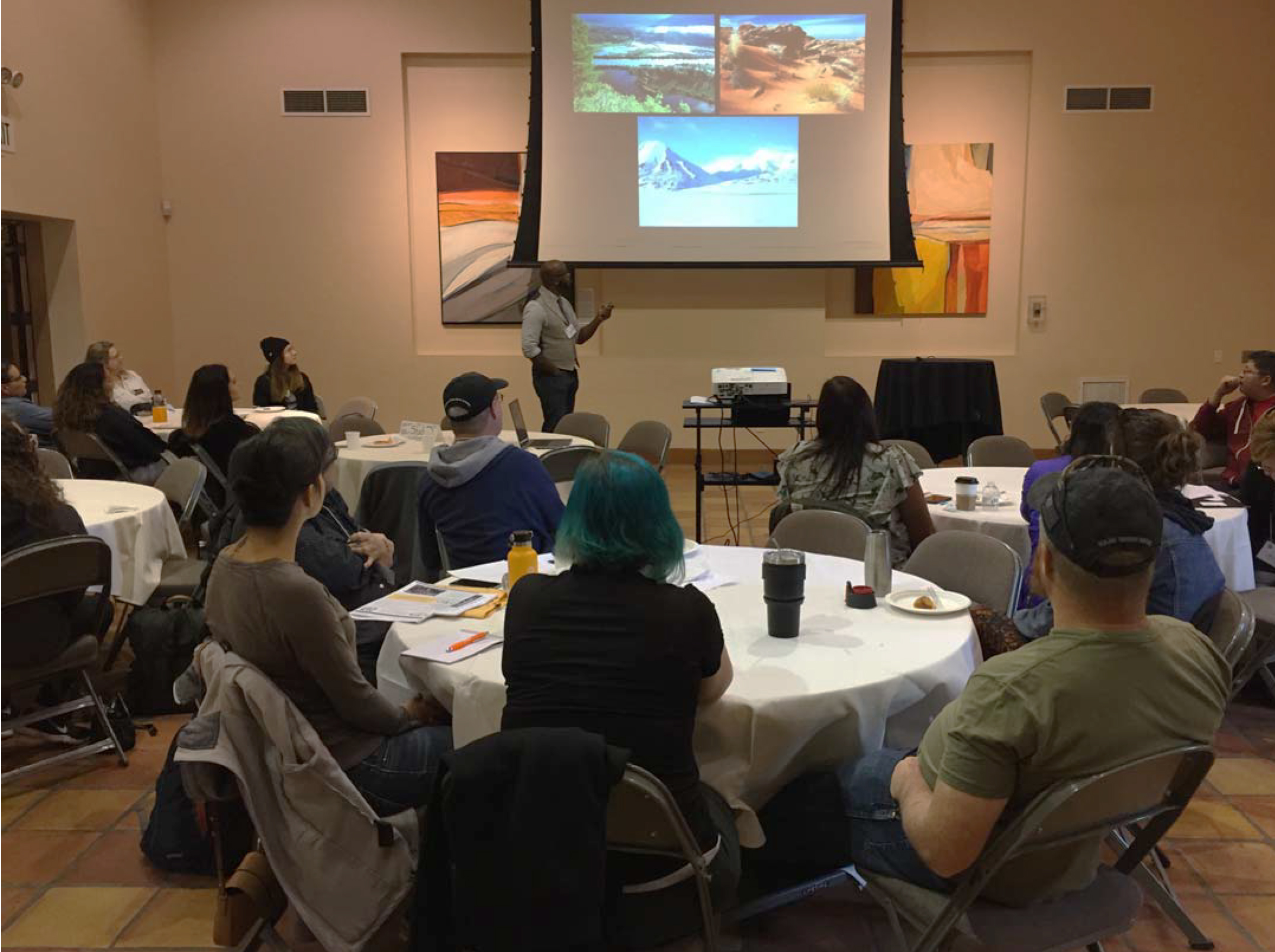 The workshop included tours of the Easton Collection Center (given by Elaine Hughes), Colton Gardens (Jan Busco), and Native Peoples of the Colorado Plateau exhibit (Anthony Thibodeau), which gave participants a peek behind the scenes. Many were surprised to learn about the extensive collections at MNA and the depth and breadth of research taking place at the museum. The day ended with a Meet and Greet reception where participants spoke with professionals from local government, academic, and non-profit institutions, including Nora Talkington (Navajo Nation Department of Fish & Wildlife), Judy Springer (Ecological Restoration Institute), Pete Fule (School of Forestry, Northern Arizona University), Jaime Yazzie (recent graduate student, National Tribal Air Association), Mike Rotter (graduate student, Merriam Powell Research Station), Erika Nowak (Colorado Plateau Research Station), Melissa Mark (Doris Duke Conservation Scholars Program, Northern Arizona University), Jessica Orozco (Hualapai Department of Natural Resources), and Ted Martinez (Merriam Powell Research Station, Northern Arizona University). The full program with contact information can be found on the workshop wiki.
Students were recruited from over 20 different colleges, universities, and institutions; participants from the following colleges and universities attended:
Arizona State University
Coconino Community College
Navajo Technical University
Northland Pioneer College
The Odyssey Preparatory School
University of Northern Arizona
Throughout this event, student participants were deeply engaged in conversation with the organizers, shadow leaders, and professionals, asking thoughtful questions and receiving positive, helpful, and encouraging feedback. They eagerly requested contact information to be able to follow up and enthusiastically took advantage of the opportunity to interact with a variety of professionals all in one place. For some students, the connection with professionals has led to offers for positions in natural history collections following the workshop. Many thanks to you, our devoted participants - and for your professionalism, excitement, and curiosity. We look forward to supporting you on your career paths and encourage you all to remain in touch!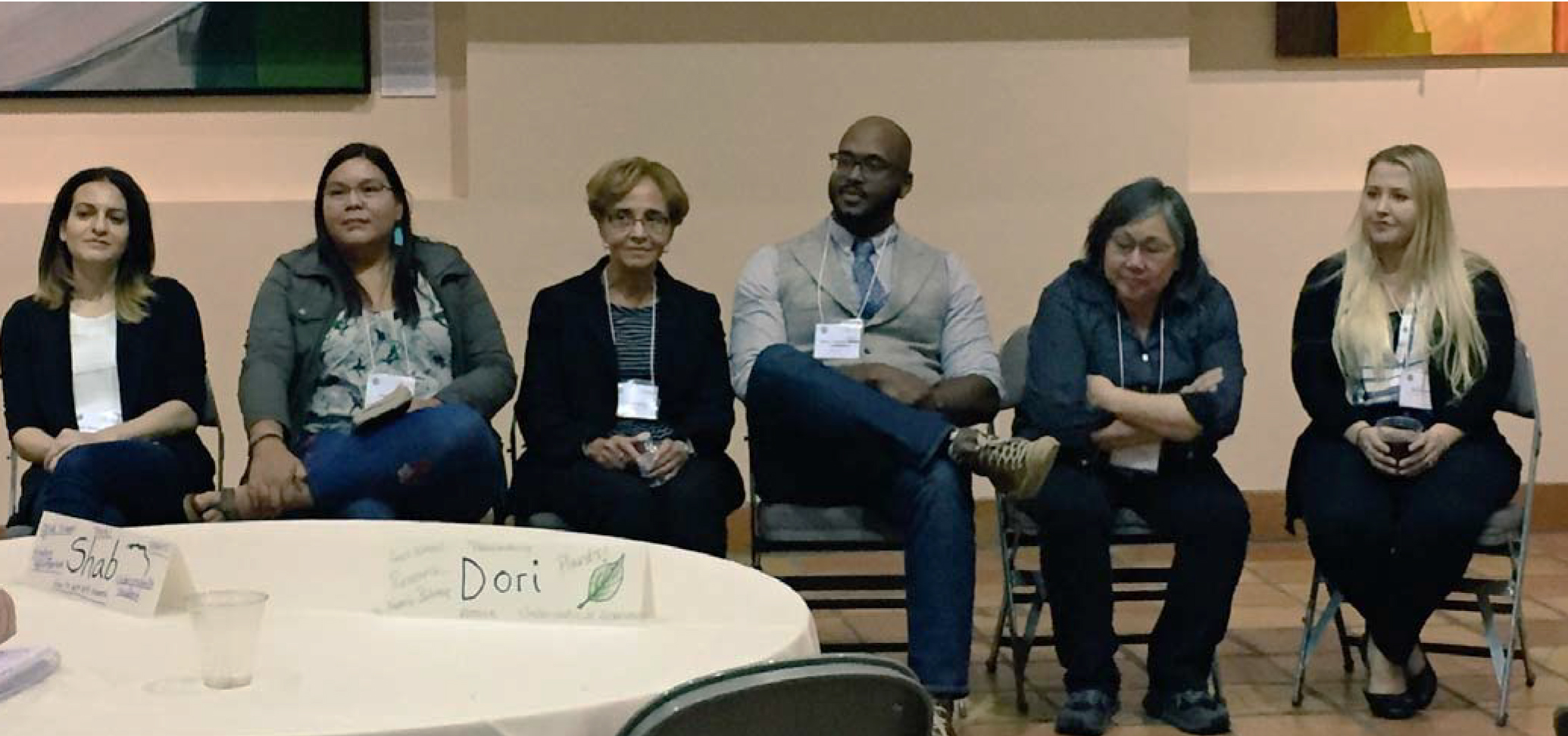 A sincere thank you to NSF for funding the event, for iDigBio for generously co-sponsoring, for MNA for graciously hosting, and to all the professionals for sharing their time and passion.