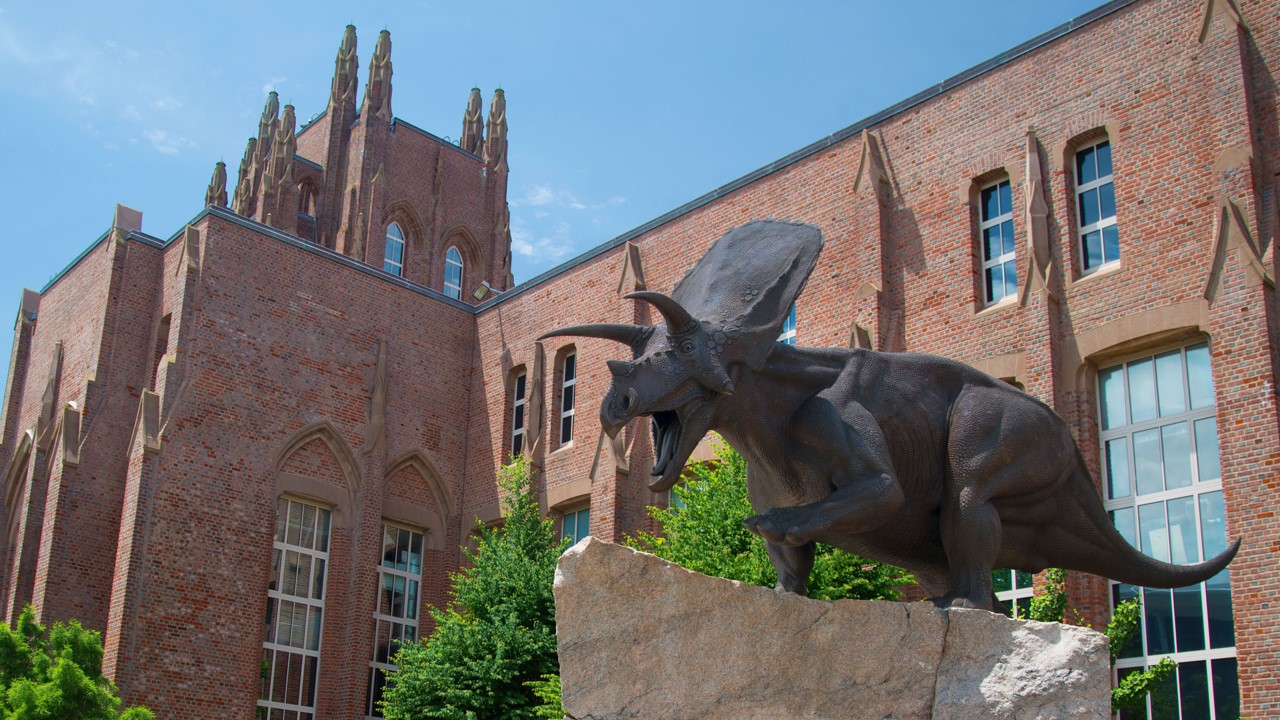 Third Annual Digital Data in Biodiversity Research Conference
The Yale Peabody Museum of Natural History in collaboration with iDigBio of the Florida Museum of Natural History is pleased to announce the third annual Digital Data in Biodiversity Research conference, to be held 10-12 June 2019 at Yale University, New Haven, CT.
The 2019 conference will focus on methods, protocols, and analytical tools for the use of digital data in biodiversity research and encompass the uses of such data across all disciplines within the biological and ecological sciences. Special emphasis is placed on the use of digitized specimen data and big data analytics. A full conference description is in process and the call for papers and conference registration will open in January 2019. Please save the date and watch for further announcements via several listservs and on this announcement page (https://www.idigbio.org/content/save-date-methods-protocols-and-analytical-tools-specimen-based-research-biological-sciences). The conference will again provide an important opportunity to explore digital data tools, techniques, discoveries, and outcomes across all biodiversity research domains. For further information or to ensure that you are on the conference email list, please contact Gil Nelson (gnelson@bio.fsu.edu) or Jill Goodwin (jvgoodwin@fsu.edu) at iDigBio.
Themes for oral presentations and posters might include:
published or publishable biodiversity research using digitized specimen data,
methods and protocols for enhancing discovery with digitized specimen data,
systematics and the use of digital specimen data,
ongoing research projects that utilize digital data,
gaps and deficiencies in currently available digital data that hinder effective use,
user critiques of digital data, aggregators, and data providers,
pipelines that integrate digitization, data use, and research,
standards and practices for depositing and documenting open access digital datasets,
the role and relevance of "Big Data" in biodiversity research,
use of digitized biodiversity specimen data within ecological research and practice,
conservation use of digital specimen data,
the relative importance of vouchers vs. observations as digital data,
managing digital biodiversity specimen data in support of research pipelines,
analyzing and visualizing specimen-based and related digital data.
Keynote speakers:
Rosemary Gillespie, Professor & Schlinger Chair in Systematic Entomology, Berkeley EvoLab, University of California, Berkeley, Essig Museum of Entomology, Department of Environmental Science.
Walter Jetz, Professor of Ecology and Evolutionary Biology and of Forestry and Environmental Studies, Jetz Lab: Global Biodiversity, Ecology & Conservation, Department of Ecology and Evolutionary Biology, Yale University.
Plenary speakers include:
Charles C. Davis, Professor, Organismic and Evolutionary Biology, Curator of Vascular Plants and Director, Harvard University Herbaria.
José Fortes, AT&T Eminent Scholar and Professor of Electrical and Computer Engineering and Computer Science, and founding Director of the Advanced Computing and Information Systems Laboratory at the University of Florida.
The planning team for the 2019 conference includes Tim White, Patrick Sweeney, Larry Gall, Susan Butts, Michael Donoghue, Nelson Rios, Greg Watkins-Colwell, and Michelle Duong from Yale, and Gil Nelson, Jill Goodwin, Larry Page, and Pam Soltis from iDigBio.