Source:
http://spark.fsu.edu/Projects/121/Blazing-a-New-Trail-for-Sustainability-with-Citizen-Science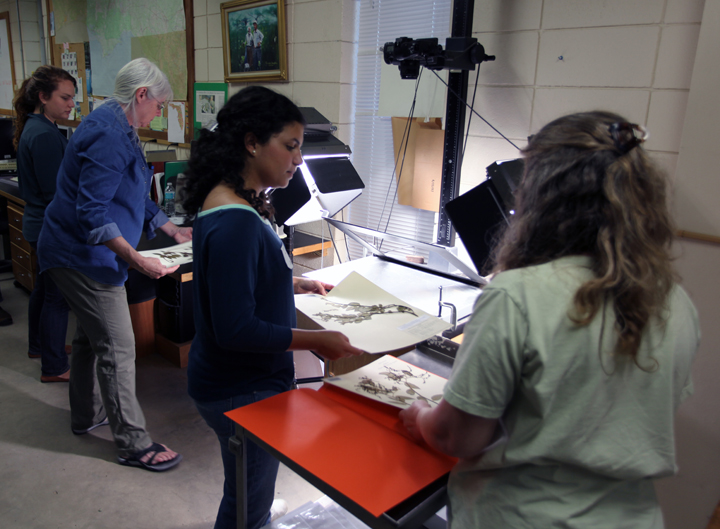 Imaging Blitz participants photograph specimens.
FSU's Robert K. Godfrey Herbarium is pleased to announce a crowdfunding campaign running from December 1–15 to raise $2000 to provision six 1-day citizen science events in 2015. 
The goal is to bring 100+ people from the Tallahassee region onto campus to learn about local biodiversity and the role of biodiversity specimens in research and education.  The longer-term, bigger-picture goal is to develop a new model for sustaining biodiversity data creation by providing resources to the nation's 1500 museums, universities, field stations, and other institutions with similar collections so that they find it easier to do something similar.  Those collections together house about a billion specimens—plants, fossils, birds, mammals, sponges, insects, etc.  The plan is to establish a virtuous circle in which, as the collections engage more people in their local communities in the events, the crowdfunding support for those events grows.
Visit the crowdfunding campaign Web page to donate and for more information.