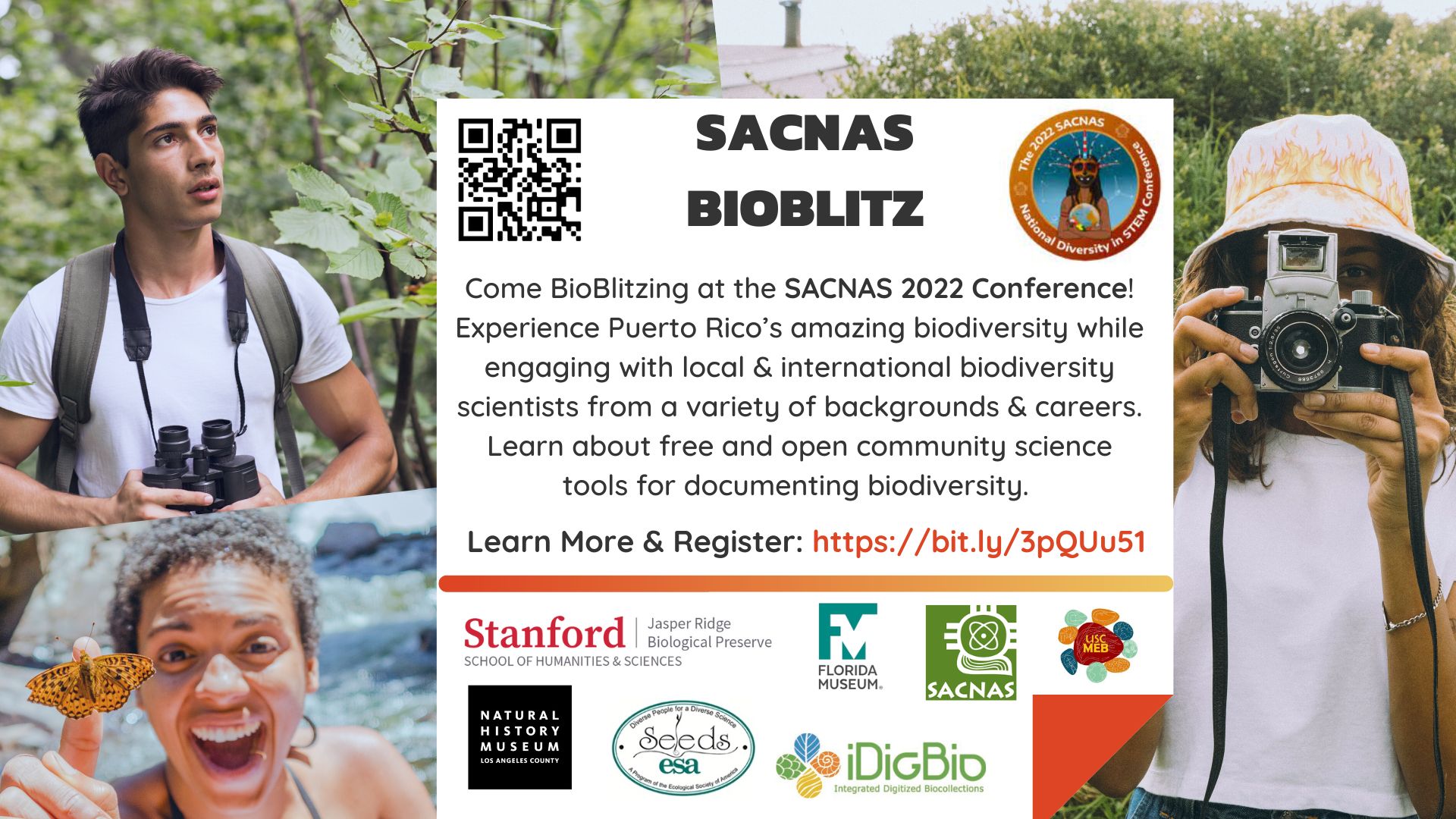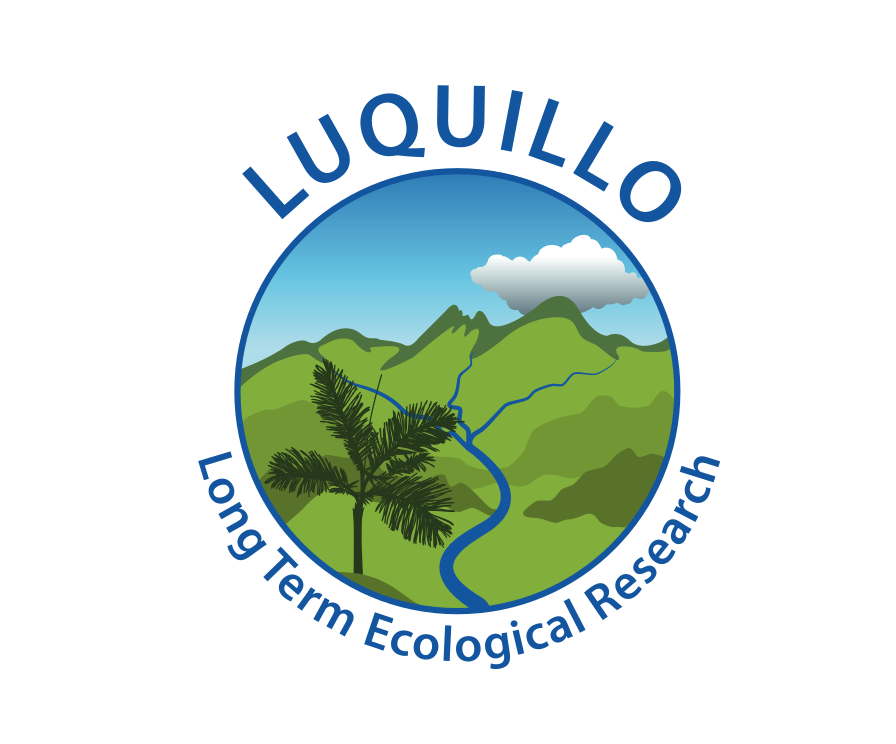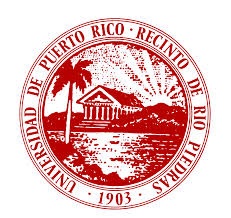 Come BioBlitzing with us as part of the SACNAS 2022 Conference! During these activities, you will get a chance to experience Puerto Rico's amazing biodiversity while learning about free and open community science tools for documenting biodiversity. As part of this experience, you will also get the chance to engage with local and international biodiversity scientists from a variety of backgrounds and careers. 
Register Now! (spaces are limited and selection will be on a first-come-first-serve basis) 
Details
When & Where 
We have two BioBlitz opportunities on offer: 
Biodiversity in the City BioBlitz Experience: Join us during the afternoon of Wednesday, October 26th at the Governor Pedro Roselló San Juan Convention Center. We will walk to natural areas around the convention center and explore and document the amazing biodiversity in the city of San Juan, Puerto Rico! 
Biodiversity in a Tropical Forest BioBlitz Trip: Join us on a field excursion to a natural area in Puerto Rico! On Saturday, October 29th, we will be providing transportation and lunch to a nearby location where you can continue to explore and document the amazing diversity of Puerto Rico and be back in time for the closing ceremonies.  
Cost 
Free! Thank you to our sponsors we can offer both experiences free of cost to participants!  
What to bring 
Comfortable walking shoes (close-toed) and clothing for a hot, humid environment. 

Water 

Sunscreen and bug spray 

Smart phone or tablet 
Sun hat, rain jacket or poncho  
What to expect 
Both experiences will be conducted outside and will include a fair amount of walking and standing https://apps.apple.com/us/app/inaturalist/id421397028in the elements. If you are interested in attending but have a concern or need accommodation, please contact us ahead of time!  
What is a BioBlitz?  
Community science (also called citizen science) mobilizes volunteers to work alongside scientists to help answer big questions about the world. One of the largest ongoing community science projects is to document the biodiversity of the Earth. iNaturalist is an online social network of people sharing biodiversity information to help each other learn about nature. It's also a crowdsourced species identification system and an organism occurrence recording tool. When a group of people get together to document biodiversity in a short amount of time these efforts are called "bioblitzes." 
Register Now: https://forms.gle/vvsohW8jwQ5hL6Wk6
Draft Agenda for Urban BioBlitz Experience  
1pm: Introduction presentation inside of the convention center 

2pm: Bioblitz around the convention center to document biodiversity! 

4:30pm: Return to the convention center to share discoveries and learn more about community science and research applications.  

5:30pm: Conclude with time to get ready for opening ceremony at 7pm 
Draft Agenda for the Natural Area BioBlitz  
10:30am: Leave convention center 

11:30am: arrive at field site 

11:30-1pm: Have lunch and learn about the field site from local hosts 

1:00-3:30pm: BioBlitz in the field time! 

3:30pm: Quick wrap up 

4:00pm: Leave the field site 

5:00pm: Arrive just in time for the closing ceremony! 
BioBlitz Leaders: 
Noelia Baez Rodriguez, University of Puerto Rico, Río Piedras
David Blackburn, Florida Museum of Natural History, University of Florida
Sandra Del Rio, Ecological Society of America, SEEDS Program
Alberto Lopez Torres, Florida Museum of Natural History, University of Florida
Makenzie Mabry, Florida Museum of Natural History, University of Florida
Christopher Nytch, University of Puerto Rico, Río Piedras
Daniel Olivares-Zambrano, University of Southern California
Miguel Ordeñana, Natural History Museum Los Angeles
Janelle Pena, Florida Museum of Natural History, University of Florida
Omar Perez Reyes, University of Puerto Rico, Río Piedras
Jorge Ramos, Stanford University
Concepcion Rodriguez Fourquet, University of Puerto Rico
Belén Rosado Casanova, environmental interpreter
Start Date:
Wednesday, October 26, 2022 -

1:00pm

to

5:00pm

EDT
Saturday, October 29, 2022 -

10:00am

to

5:00pm

EDT
Recording policy:
By attending iDigBio's online events, you accept that the event will be recorded and posted for later asynchronous viewing.