Source:
http://www.colorado.edu/today/2017/09/13/researchers-create-digital-archive-rocky-mountain-plants
Release Date:
Wednesday, October 11, 2017
Contact:
james.r.allen@colorado.edu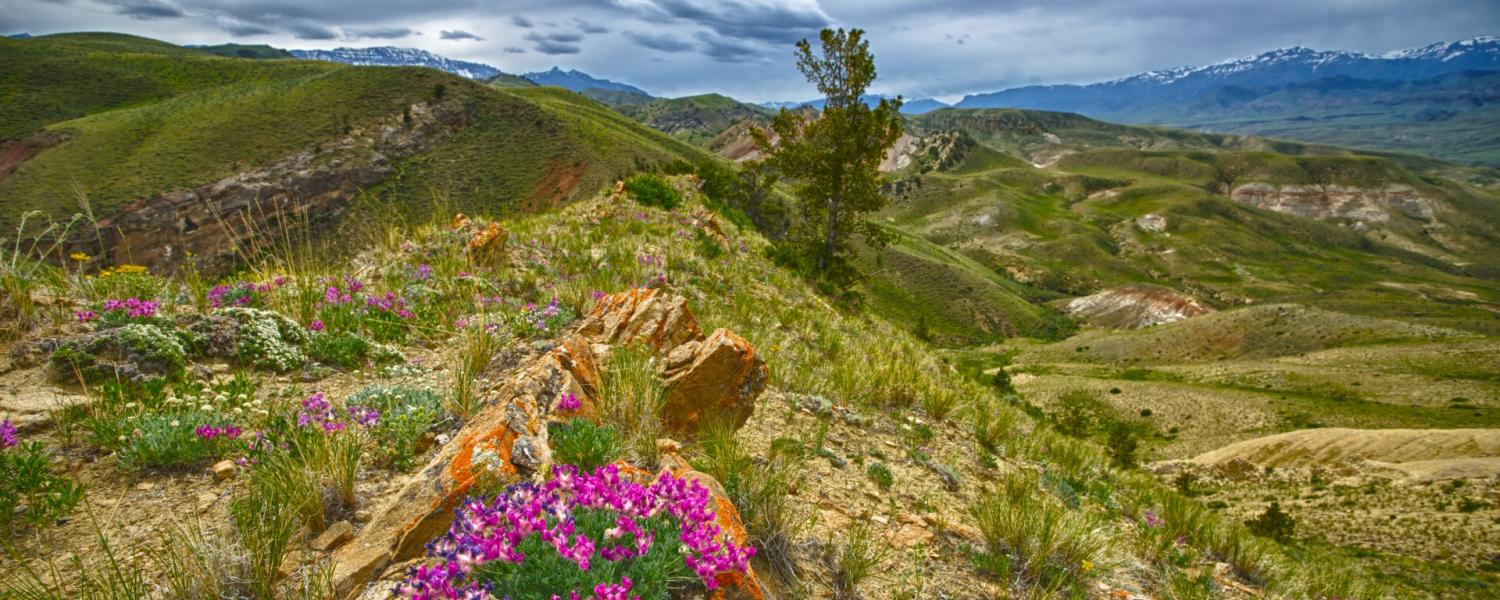 CU Boulder researchers and collaborating institutions have been awarded $2.9 million from the National Science Foundation (NSF) to create a comprehensive digital archive of more than 1.7 million plant specimens native to the southern Rocky Mountain region.
CU Boulder will serve as the lead institution of an interdisciplinary consortium composed of 38 collaborating partners, which includes universities, botanical gardens, national parks and Native American Nations, who will help compile and cross-reference the specimen data. Specimens from areas of the 10-state region of the Southern Rocky Mountains and High Plains will be located, imaged, entered into a central database and georeferenced.
Once completed, the project will yield a wide-ranging open-access botanical database dating back a century or more, providing a rich trove of information for scientists, educators, government officials and the public to access.
"There is tremendous value in being able to interact with these data and visualize plant distributions and plant ecology through time," said Erin Tripp, an assistant professor in CU Boulder's Department of Ecology & Evolutionary Biology and the lead investigator of the project. "The award will allow us to put biodiversity information together in a synthetic way that will foster numerous new avenues of research."
The project could provide new insight into how the plants of the southern Rockies have responded—and may yet respond—to climate change. Montane ecosystems can be tremendously diverse and have numerous different species packed together in small amounts of space. A given elevational band, for example, may be very sensitive to climate shifts; as temperatures warm, plants tend to shift their distributions upward, increasing competition at higher elevations as more species fight for limited resources.
"The southern Rockies contain a huge diversity of ecosystems in a concentrated space," said Tripp, who is also Curator of Botany at the CU Museum of Natural History. "These steep ecological gradients are what make this region incredibly valuable for study."
The database could also help inform public land managers' future education and interpretation efforts, Tripp said. Large swathes of the southern Rockies fall under the jurisdiction of the U.S. Forest Service, the National Park Service, or the Bureau of Land Management, and all three agencies value a greater understanding of past, present and future plant diversity in their territories.
"Above all, this collaboration aims to mobilize plant natural history data and make them accessible to a wide variety of downstream users," Tripp said.
The project will allow the researchers to standardize specimen data from disparate collections across the country and impose a kind of quality control, correcting any naming errors, misclassifications, and incorrect georeferences that might have otherwise gone unnoticed for years. Co-Principal Investigators Ryan Allen and Dina Clark, Collection Managers in the CU
The Navajo Nation, which contains many relevant specimens on its lands in Colorado, Utah, Arizona and New Mexico, is participating in the project and will lead educational and outreach efforts. In summer 2019, Navajo botanist Nora Talkington will help organize a multi-day "blitz" workshop for Navajo students and aspiring botanists to participate in the entire collection workflow, from field documentation to digitization.
The four-year grant officially began Sept. 1 and is scheduled to run through August 2021.
The original press release is availabe at http://www.colorado.edu/today/2017/09/13/researchers-create-digital-arch...