The workshop "Linking and Leveraging Biological Collections: Zoos and Natural History Museums" was held May 3-5th, 2021 in a virtual format. The workshop brought representatives from living animal collections (zoos), traditional animal collections (natural history museums), universities, a botanical garden, and others. The morning of Day 1 focused on evaluating the scientific value of living animal collections, which are not typically viewed as an important part of the national research infrastructure. The afternoon of Day 21 focused on digital collections data, data management, and data sharing. Databases used in natural history collections and zoos share many commonalities and many distinct needs, and are rarely integrated. Day 2 focused on an overview of iDigBio and long-term trends in the digitization of museum data, best practices in sample collection and biobanking in zoos, and examination of case studies of existing collaborations between zoos and natural history museums. Day 3 focused on existing capacity for linking living and traditional natural history collections, collection of digital imagery from zoos, and museum capacity for sample storage through biobanking.
Throughout the workshop, participants identified key opportunities for collaboration between zoos and natural history museums on a range of time scales - from immediate, medium-term, and longshort-term. Participants also identified key challenges for sustainable collaborations, including distinct institutional cultures and practices and lack of existing communication and networking between institution types.
Memphis Zoo capitalized on the virtual format and created a series of expertly-produced behind-the-scenes video tours, featuring the Zoo's Research Department, Animal Programs, and Curatorial Staff, and the Veterinary Hospital. The videos were able to convey to staff from museum backgrounds the types of biological data present in zoos and to provide a glimpse into the broad field of caring for and conducting science with living collection animals.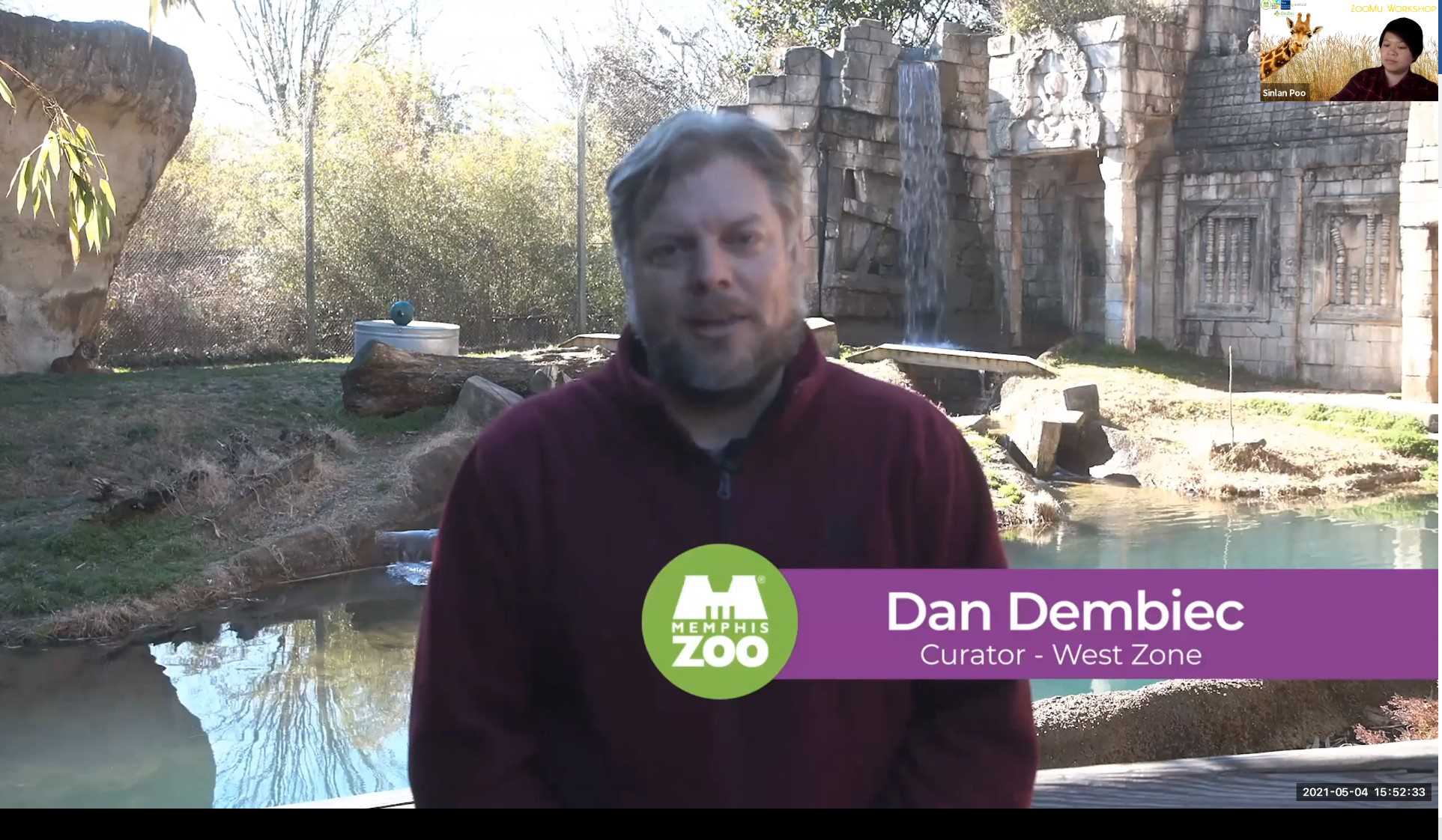 The utilization of break-out rooms and Kumospace proved to be effective to allow for socializing and networking opportunities which can sometimes be challenging in virtual settings. Workshop participants from across institution types were impressed with the potential for collaboration, and hope to continue working to forge a new collaborative network linking diverse biological collections. 
For more details about the workshop, visit the workshop wiki at:
https://www.idigbio.org/wiki/index.php/Linking_and_Leveraging_Biological_Collections:_Zoos_and_Natural_History_Museums#Resources
Interest in future collaborations and outreach was expressed by the group. Stay tuned for information regarding a ZooMu working group and future events.