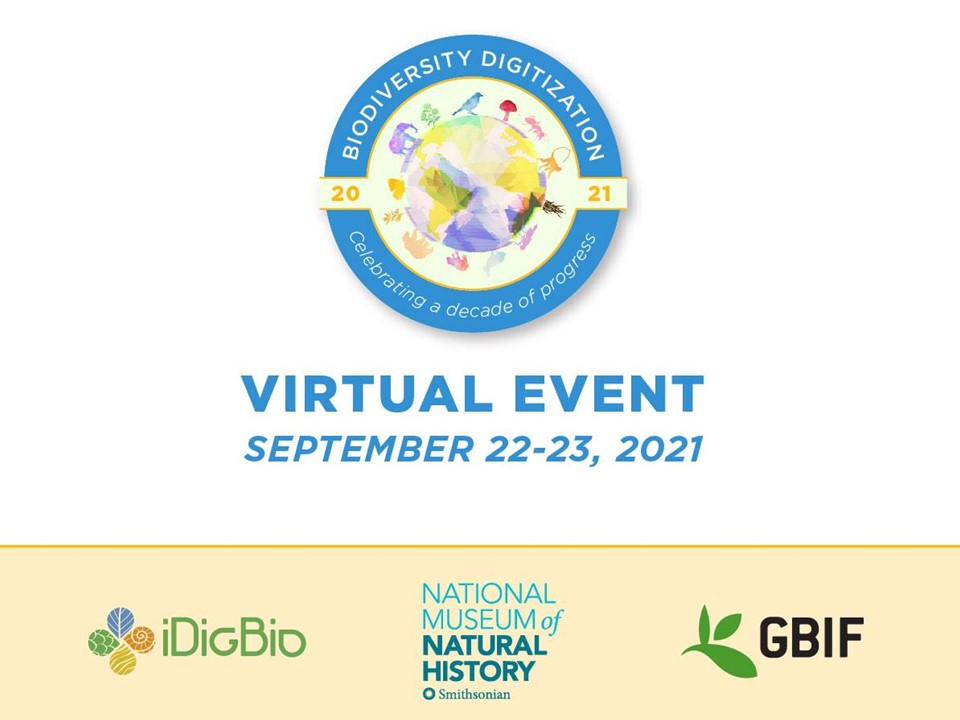 The first two decades of the 21st century saw huge gains in the digitization and mobilization of the world's biodiversity data. Natural history museums and biodiversity collections on virtually every continent collaborated across the globe to develop and harness a suite of emerging technologies and efficiencies. These tools have liberated data from millions of species occurrence and biodiversity specimen records and fueled an ever-expanding network of high-quality research. This conference was dedicated to celebrating these successes and to inspiring development of an even greater palette of accomplishments in the decades to come. To provide a world update on these achievements, the U.S. National Museum of Natural History – Smithsonian (NMNH), Integrated Digitized Biocollections (iDigBio), Global Biodiversity Information Facility (GBIF), and the National Science Foundation (NSF) held the Biodiversity Digitization: Celebrating a Decade of Progress, a jointly sponsored virtual event held September 22-23, 2021.
The event drew 1011 registrants and 659 live attendees from 365 unique institutions and 53 different countries. Speakers were chosen based on ability to address the conference themes keeping in mind the desire to bring in a diverse speaker list. The 31 speakers attended from 12 countries, a range of career stages, and varying academic and professional backgrounds. All presenters were asked to present live and additionally provide pre-recorded presentations to allow for opportunities to view content both synchronously and asynchronously. Session themes for the oral presentations included: Innovations; Strategy & Coordination; Community; Natural History Collections in Grand Challenges; and What's Next.
There were two additional session blocks for posters and a panelist session to wrap-up on the final day. Eleven posters were presented. Poster presenters were again chosen by conference planners to address a range of global biodiversity topics. Poster presenters submitted poster presentation recordings and joined for a live poster session using Kumospace. Kumospace provided a fun opportunity for conference attendees to mingle with poster presenters, ask questions, and socialize. Oral presenters and conference planners facilitated the final panelist discussion and conference wrap-up. This provided a beneficial opportunity for all to look to the future of digitization.
In addition to sessions, the Smithsonian's National Museum of Natural History created four virtual behind the scenes collection tours. The tours provided an engaging opportunity for conference participants to learn more about collection and digitization efforts for the botany, mollusk, and entomological collections. The Department of Anthropology additionally contributed a fascinating video entitled, Digitization and Replication of Cultural Objects, which highlighted a story of the reproduction of Tlingit sculpin hat.
Although this event was originally planned as an in person event in 2020, the virtual format proved effective to address the goals NMNH, iDigBio, GBIF, and NSF had hoped to accomplish.
iDigBio would like to thank our partner organizations and conference planners for all their help making this event happen.
To learn more about the conference and to view recordings, please visit the conference wiki page.