Reticulated Flatwoods Salamander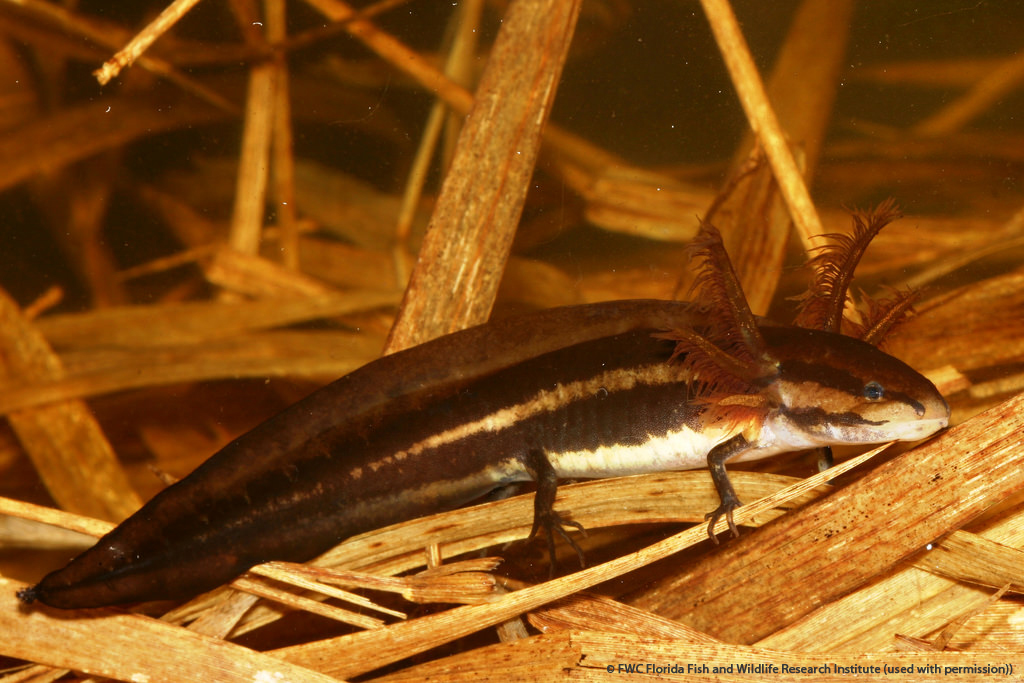 The reticulated flatwoods salamander (Ambystoma bishopi) is a federally endangered species that occurs in a small portion of the southeastern United States in pine flatwoods surrounding the Apalachicola and Flint rivers.
Adult individuals are fossorial (live underground) and occupy burrows. The reticulated flatwoods salamander breeds in October through January in acidic, tannin-stained ephemeral wetlands, which is why iDigBio has featured their photo in the October iDigBio Newsletter. The photo is of a larval salamander and was taken by a FWC researcher in February.
Want to see all of our Species' Spotlights and receive iDigBio-related news? Subscribe to our newsletter!
Want to learn more?
Have an idea for a species to spotlight? Contact us.