Yaupon holly (Ilex vomitoria)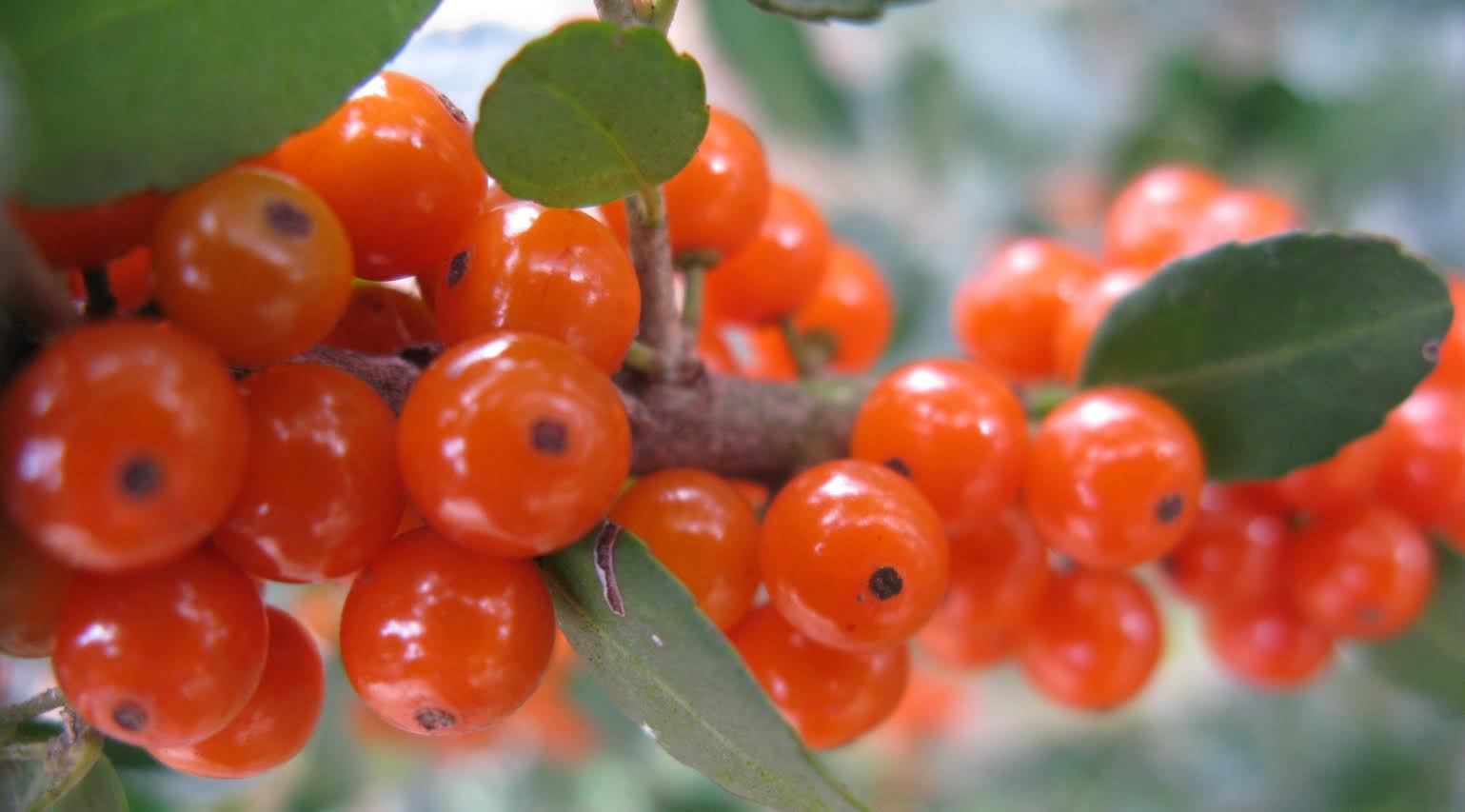 Image used with permission from http://specialtyornamentals.blogspot.com/
Yaupon holly (Ilex vomitoria) is a perennial shrub/tree native to the southeastern United States. A popular landscaping species, this holly can grow up to 30 feet in height and can tolerate a variety of soil types. Female plants produce beautiful red berrylike fruits that are technically drupes but are often referred to colloquially as berries. The drupes appear in the fall (like seen in this photograph taken from the blog What a Difference a Rain Makes) and often last until mid-winter before being stripped by migrating Cedar Waxwings.
Yaupon holly is an important fall forage resource to many wildlife species that consume the drupes. Yaupon can also form dense thickets, which provide excellent cover for wildlife, especially in winter after most other plants have dropped their foliage.
The Yaupon Holly has among the highest caffeine content of plants native to North America.
Want to see all of our Species' Spotlights and receive iDigBio related news? Subscribe to our newsletter, The iDigBio Spotlight!
Want to learn more?
View the 73 records for Ilex vomitoria in the iDigBio Portal.
Read more about vouchered specimens from Florida for Ilex vomitoria in the Florida Plant Atlas.
Read more about the species' description, distribution, and ecology from the USDA fact sheet.
Have an idea for a species to spotlight? Contact us.