Source:
http://kcur.org/post/these-tips-will-help-you-find-fossils-and-around-kansas-city
Release Date:
Wednesday, January 6, 2016
Bruce Lieberman, the Principal Investigator of the TCN: Digitizing Fossils to Enable New Syntheses in Biogeography - Creating a PALEONICHES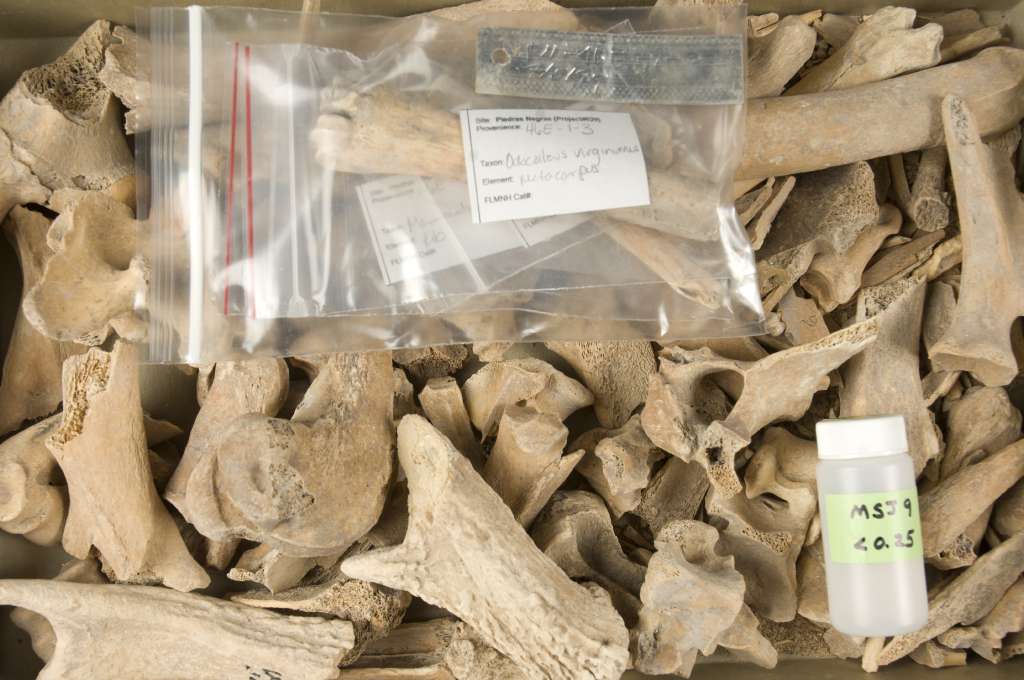 , was interviewed in a 40 minute radio program called the "Central Standard" on the Kansas City, Missouri, National Public Radio affiliate (KCUR 89.3). The topics discussed during the interview included fossil deposits in Kansas and Missouri and the new Digital Atlas of Ancient Life app that helps people identify fossils by providing images of fossils and showing maps of which fossils have been previously found in particular areas.
Lieberman suggested looking for invertebrate fossils, which are abundant in Missouri and Kansas, but said there is a good chance to find fossils of mammals as well. Visit the KCUR website to listen to the recording of the interview. There is also an article that summarizes the interview, which includes a list of fossil-hunting tips from Lieberman.
Image courtesy of the Florida Museum of Natural History Photo Department.