Just like in all other STEM disciplines, the biodiversity sciences has a human diversity, inclusion, equity, and accessibility problem. iDigBio feels strongly that diversity is a strength and that we all have work to do to make the biodiversity community a welcoming, inclusive, and safe environment for all. iDigBio is committed to doing our part to directly support marganilized people in biology, specifically BLAANA (Black/African-American, Latinx, Asian, Arab, and Native American) as well as other under-represented people in STEM while also working with our community to create change.
Inclusion Diversity Equity and Accessibility (IDEA) Initiatives
iDigBio Summer Internship Program
Funded through NSF, the goal of this program is to leverage the existing collections network created by iDigBio and ADBC to engage undergraduate students from underserved communities with authentic research experiences in natural history collections (NHCs) with the goal of exposing them to the variety of career opportunities and required skill sets related to the biodiversity sciences. In this effort, we are offering 10 summer internship positions at the Florida Museum of Natural History collections in Gainesville, Florida in 2021. Learn more here. 
iDigTRIO Biological Sciences Career Conference and Fair
iDigBio and the Office of Academic Support (OAS) and Student Support Services (SSS)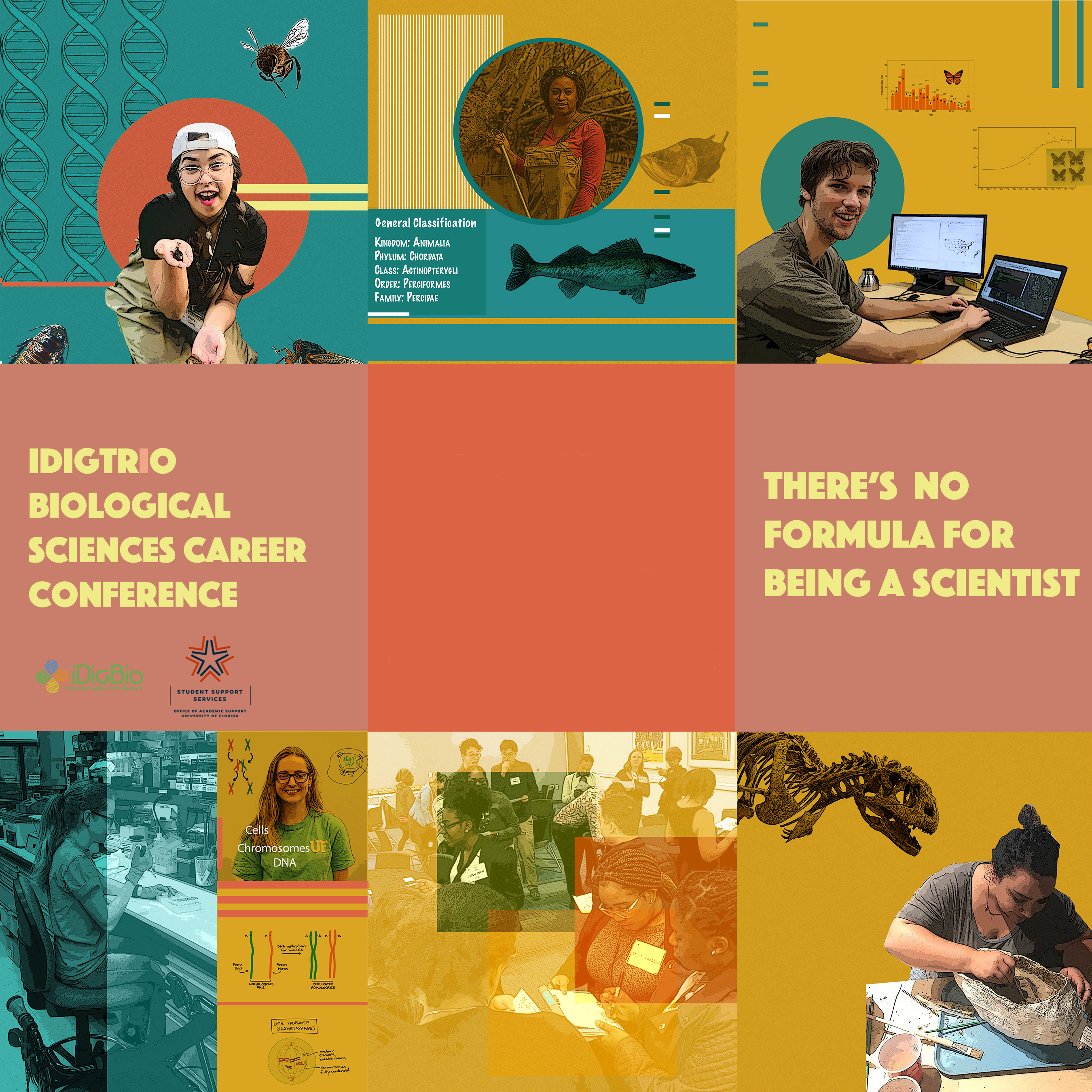 /TRIO Program at University of Florida (UF) have co-organized a free Biology Career Conference and Fair since 2019. The goal of this event is to give students the chance to explore opportunities in biology and paleontology through workshops, panels, career shadowing, and tabling. This event is open to both undergraudates and high school students from all around the country. Learn more in this STEM4ALL Video Presentation
NSF-Funded Workshop Series
Broadening Diversity in the Biological Sciences: A Series of Workshops for Undergraduate and Graduate Students included three workshops for undergraduate students and recent graduates that focused on opportunities for careers and graduate study in field and environmental biology, biodiversity, ecology, and evolution.
A follow-up to the first series was recently funded. This time iDigBio is collaborating with multiple groups including Central Michigan University, BLUE, Rancho Santa Ana Botanic Garden, North Carolina Museum of Natural Sciences and La Brea Tar Pits & Museum.
Inclusion Diversity Equity and Accessibility (IDEA) Resources
A Diversity, Equity, and Inclusion Reading List, with Special Emphasis on Natural Sciences and Natural History Museums
As the hub for digitization of U.S. natural history collections, iDigBio aims to engage our community in promoting a more diverse, equitable, inclusive, and actively anti-racist community. To that end, the iDigBio team focused on issues of Education, Outreach, Diversity, and Inclusion has compiled this reading list to begin conversations in the classroom, in museum collections, and among colleagues. 
iDigBio values the diversity of views, expertise, opinions, backgrounds, and experiences reflected among our ADBC partners and the broader biodiversity sciences community and is committed to providing a safe, productive, and welcoming environment for all participants of iDigBio-facilitated meetings, events, and virtual spaces. iDigBio-facilitated meetings and events can serve as an effective forum to consider and debate science-relevant viewpoints in an orderly, respectful, and fair manner. This Code of Conduct is important for promoting diversity and creating an inclusive, supportive, and collaborative environment for all people and cultures.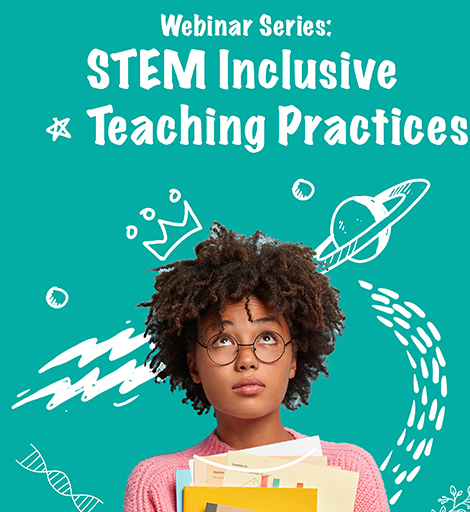 STEM Inclusive Teaching Practices Webinar Series (2020)
SCORE-UBE (Sustainability Challenges for Open Resources to promote an Equitable Undergraduate Biology Education), EDSIN (Environmental Data Science Inclusion Network), B(ui)LDS (Biological Universal and Inclusive Learning in Data Science, BLUE (Biodiversity Literacy in Undergraduate Education), iDigBio (Integrated Digitized Biocollections), and QUBES (Quantitative Undergraduate Biology Education and Synthesis), and BioQUEST Curriculum Consortium are organizing a new webinar series entitled "Inclusive Teaching Practices in STEM Education." The purpose of this series is to initiate discussion on topics related to inclusive teaching practices while building community among a diversity of STEM disciplines interested in creating a more inclusive learning environments for undergraduate students. Our partners represent very different communities in the world of STEM, but we are all really interested in fostering more diverse and inclusive communities, so one goal of this project is to raise awareness of the existing knowledge base and resources that exist.
Find all previous episodes here.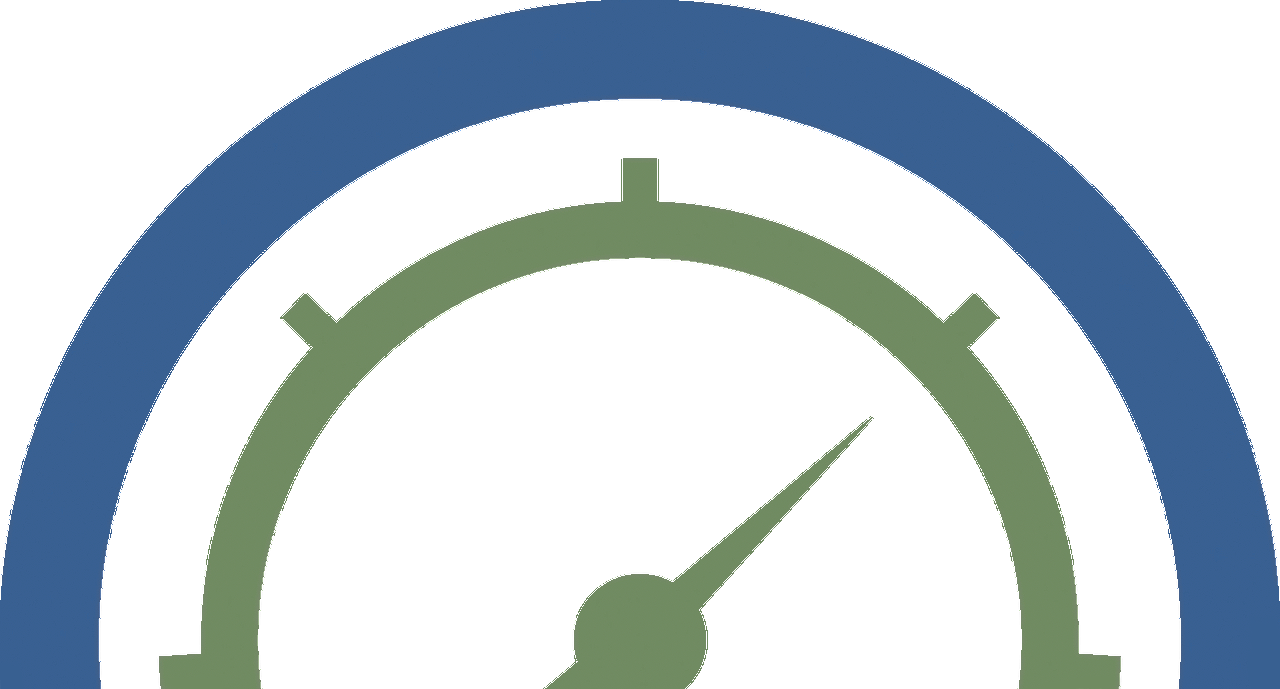 Moving the Needle Broadening Participation in the Biodiversity Sciences Webinar Series
Learn more about the 2018 Webinar Series.
Learn more about the Working Group who put together the webinar series.