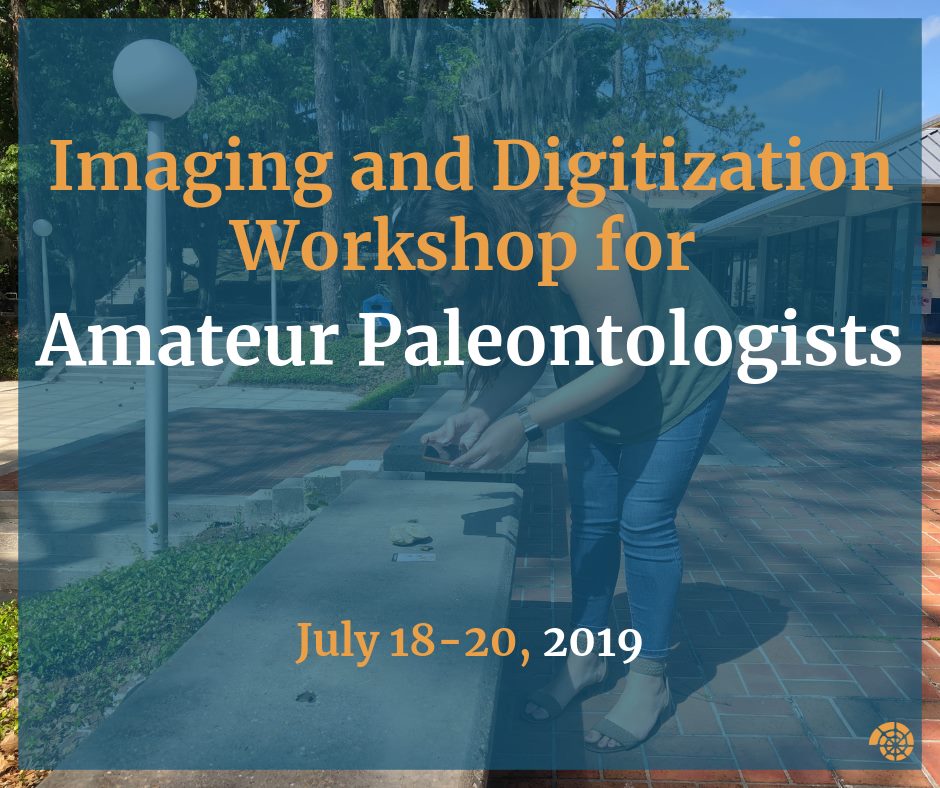 The FOSSIL Project and iDigBio are sponsoring a three-day workshop focusing on imaging and digitization for amateur paleontologists on July 18-20, 2019
The goals for the Imaging and Digitization for Amateurs Workshop are:
Educate participants on camera operation and best practices for image capture and image file curation on a small budget.
Educate and increase participants' knowledge of the importance of digitization including specimen vouchering and sharing of data.
Create hands-on imaging tutorials with participants to share with the myFOSSIL community and their own fossil clubs.
Educating participants with image upload features of the myFOSSIL e-museum, uploading a minimum of 10 specimens to the myFOSSIL e-museum while at the workshop.
Inspire participants to return to their home organizations or groups and run their own imaging and digitization workshop with their members to continue spreading the knowledge gained at this workshop.
See an increase of 100 specimens uploaded to the myFOSSIL e-museum by end of the year, 2019.
Learn more here: https://www.myfossil.org/2019-imaging-and-digitization-for-amateurs-work...
Start Date:
Thursday, July 18, 2019 (All day)

to

Saturday, July 20, 2019 (All day)