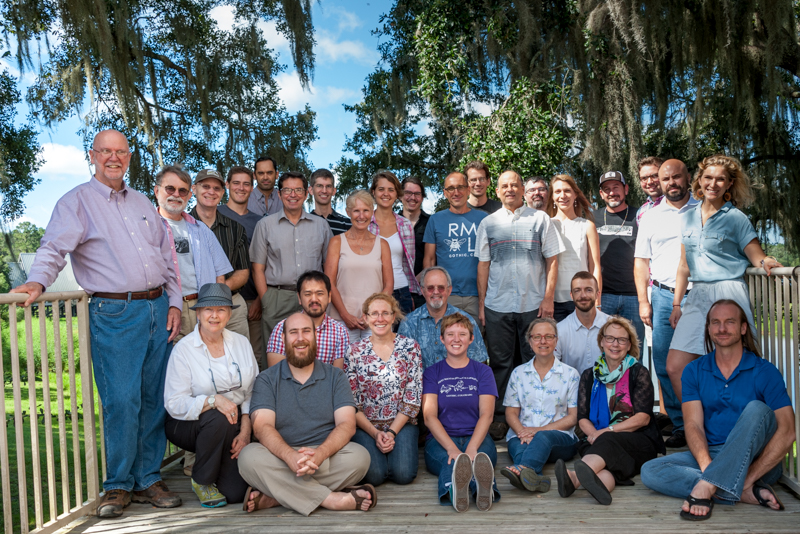 iDigBio's fourth annual retreat was held on August 26, 2016. The event was held at Camp Weed in Live Oak, FL, which was conveniently located midway between UF and FSU. The retreat provided an opportunity for the diverse staff at iDigBio to celebrate the past year's accomplishments, develop plans for the future, and get to know one another better.
The day was focused on prioirites for the next five years: What should stay the same? What should stop or change? What will put us where we want to be in 2021? What is most important for us to concentrate on and why? iDigBio's Project Director, Larry Page, began by reviewing some accomplishments during the first five years of iDigBio and then laid the framework for our principal objectives moving forward. The team reviewed some of the key themes that iDigBio will be concentrating on over the next five years: data quality & use, outreach & broadening participation, attribution & citation, extending data schemas, educational resources, and sustainability. iDigBio's Project Manager, David Jennings, led the discussion for how we would integrate these themes into the upcoming iDigBio Summit in Chattanooga.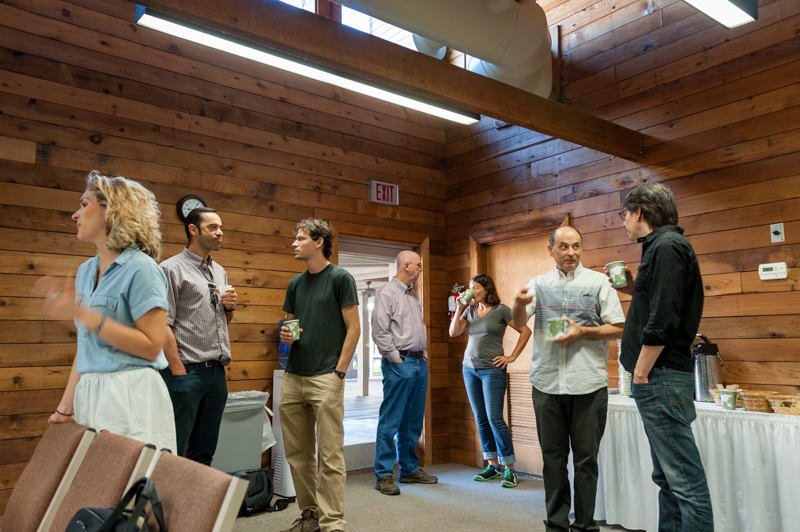 Not all of the meeting was sitting down together to discuss things according to an agenda, some of the time was spent enjoying the beautiful surroundings and allowing for conversation in broader-ranging topics.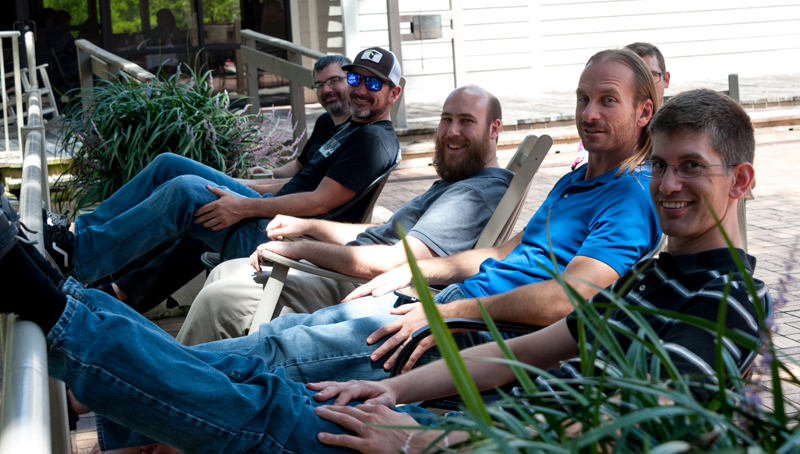 In the afternoon, we took the opportunity to celebrate the National Park Service's 100th birthday.