Source:
https://www.floridamuseum.ufl.edu/science/idigbio-receives-20-million-from-nsf-to-sustain-museum-digitization/?fbclid=IwAR31QXhI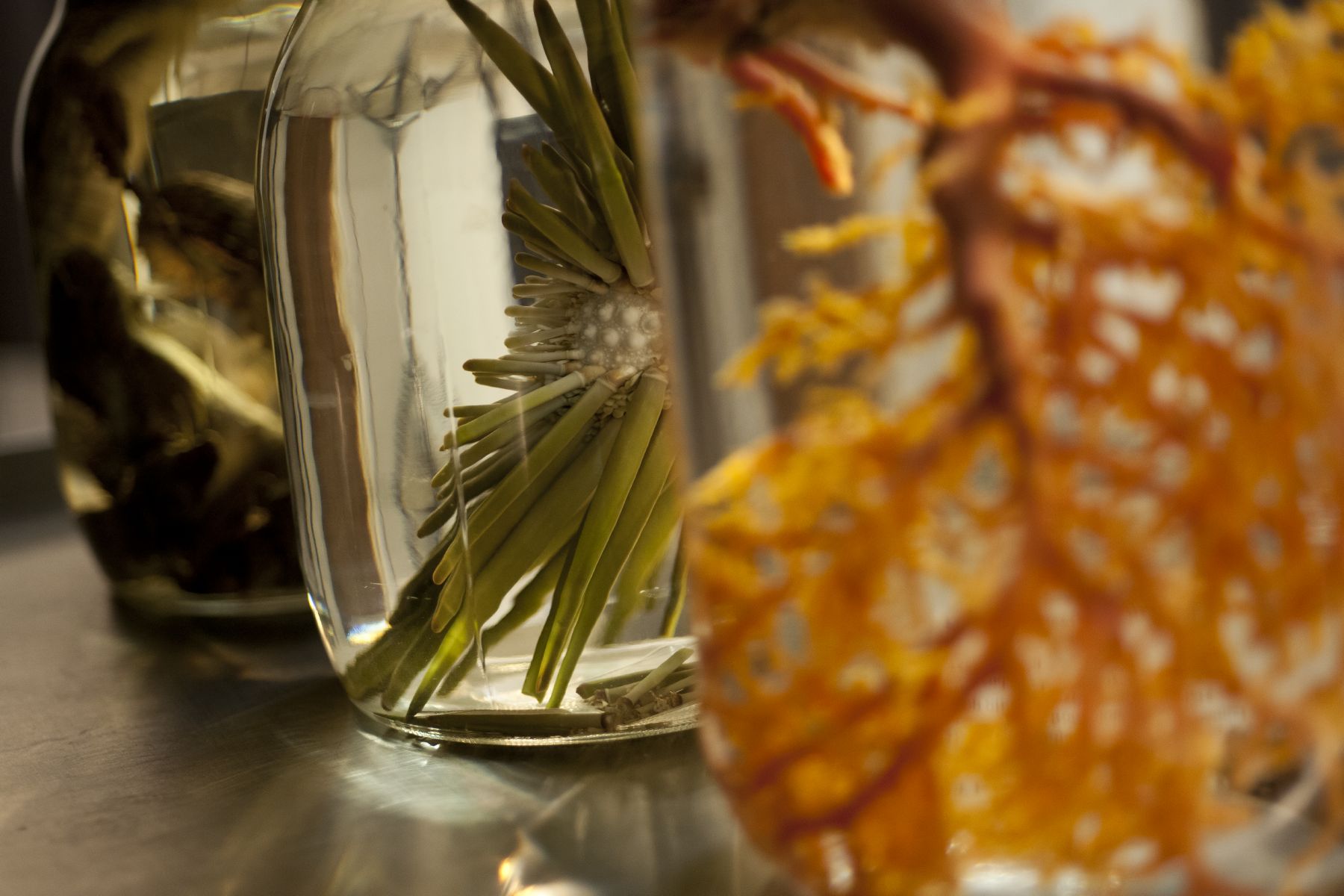 Digitizing specimens allows scientists, educators and others to find and use valuable biological information, making data previously stored only on printed specimen labels available to anyone with Internet access. Florida Museum Photo by Kristen Grace.
The National Science Foundation has awarded iDigBio nearly $20 million to continue its mission of digitizing natural history collections nationwide, making them available online to researchers, educators and community scientists around the world.
For the past decade, iDigBio, a collaborative program based at the Florida Museum of Natural History at the University of Florida, has led the push to digitize the estimated 1 billion biological specimens held in U.S. museums. These online records of animals, plants and other organisms serve as a searchable archive of life and help researchers identify species in danger of extinction, track the spread of invaders, study how climate change is reshaping ecosystems and possibly predict the next pandemic.
Thanks to iDigBio's coordination, training and community-building efforts, about 40% of specimens in U.S. collections are now represented in the program's portal, comprising one of the largest virtual collections of Earth's biodiversity and contributing to more than 2,000 studies so far.
The new funding from NSF will propel the next five years of the program's success, said iDigBio Director Gil Nelson.
"We need to sustain the momentum that has been developed over the last 10 years in the collections community," he said. "Our goal is to digitize everything we can."
scientist photographs fish specimenjars of museum specimensCT image of toad
Nelson said one of iDigBio's biggest achievements has been assembling a growing network of more than 300 museums and academic institutions and training their collections staff on how to fold digitization practices into standard curation protocols. As new digitization techniques emerge, such as 3D imaging and CT scanning, iDigBio has evolved in step.
"iDigBio has brought the museum community together and allowed us to work with one another in ways that weren't possible before," he said. "That has been a major accomplishment, in addition to digitization and data mobilization."
Engaging community scientists to help upload specimen information has also allowed the project to scale up digitization rates, said botanist Austin Mast, a co-principal investigator on the grant and professor at Florida State University, a key iDigBio partner. Currently, the iDigBio portal contains more than 128 million specimen records, representing an estimated 400 million museum specimens.
"With the new NSF funding, 'sustainability' is now iDigBio's middle name," Mast said. "We will continue to focus on building long-term plans for sustaining high-value activities, both at iDigBio and in our broader community of collections that are creating and managing digital data about their specimens."
Arizona State University and its Symbiota software package, under the direction of Nico Franz with co-leaders Edward Gilbert and California Polytechnic State University's Jenn Yost, is joining iDigBio as its newest partner, representing an expansive network of biodiversity data portals. Symbiota provides tools for communities to build their own portals for specimen and observation-based information, including maps of where species live, specimen images and interactive identification keys. The Symbiota hub accounts for about 20 million specimen records in iDigBio's database.
butterfly specimenmap with dots in Central and South America
iDigBio also will continue to connect students and early career scientists with natural history collections. The program will expand its development of learning activities and provide skill building to support underrepresented students, as well as host an annual conference for high school and undergraduate students to introduce them to careers in biological sciences.
Nelson, who has authored 10 books about plants, recalled spending days travelling to herbaria across the state to measure specimens and record their data. Enabling researchers to access this information with the click of a mouse "just opens the world up in a way that it hasn't been before," he said.
The COVID-19 pandemic highlighted the importance of the digital data and virtual connections offered by iDigBio, as scientists and educators turned to online resources during lockdowns. In March of 2020, the iDigBio team rapidly shifted its focus to enhancing and expanding virtual platforms, activities and techniques, a pivot that resulted in one of the project's most productive years, Nelson said.
Still, digitization doesn't diminish the value of curating physical specimens, he added.
"Specimens are one small step away from biodiversity in nature. Without collections, we don't have the ability to return to a specimen to examine it more closely. Even with good observations, images and records, there's no replacement for the actual specimen. You just can't lose that."
Sources: Gil Nelson, gnelson@floridamuseum.ufl.edu;
Austin Mast, amast@bio.fsu.edu
Writer: Natalie van Hoose, nvanhoose@flmnh.ufl.edu, 352-273-1922