iDigBio has developed a pamphlet featuring brief descriptions about the aims of ADBC and iDigBio, with colorful, eye-catching digitization-related images. This material provides a simple and visual representation of iDigBio's mission, suitable for all audiences. We would love for you to distribute these within and beyond your institution in order to promote interest in iDigBio and digitization.
If you would like one or more shipped to you domestically (no international), please send a request via our webform.
You may also download a print-ready copy (22 MB PDF).
Do you want a poster too? If so, click here.
Inner Page: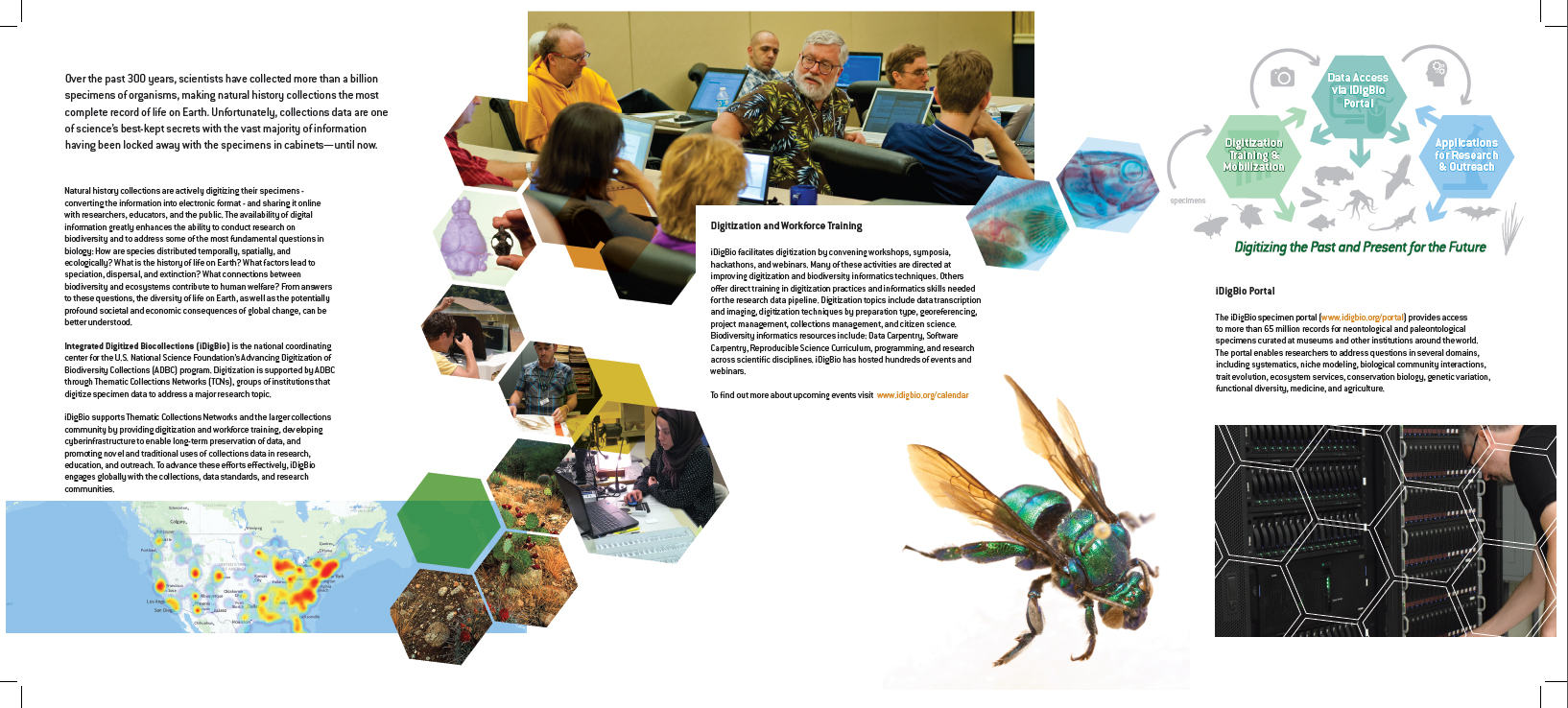 Outer Page: