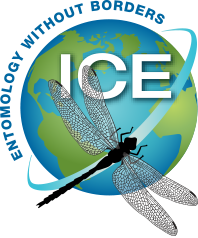 In September 2016 from the 25th - 30th, iDigBio heads to ICE 2016 XXV International Congress of Entomology, in Orlando, Florida, USA.
From the ICE 2016 website: "The Entomological Society of America (ESA) is honored to host ICE 2016, the XXV International Congress of Entomology, under the theme Entomology without Borders. The event is expected to bring together the largest delegation of scientists and experts in the history of the discipline, ...The Congress will allow scientists and students to interact with the world's leading experts in many specialties to exchange ideas and build on their research. Symposia will highlight the most recent advances in a wide diversity of entomological subjects around the global theme."
iDigBio at ICE 2016.
Start Date:
Sunday, September 25, 2016 (All day)
to
Friday, September 30, 2016 (All day)
Location:
Orange County Convention Center (OCCC)