Science communication, also known as science interpretation, education, or outreach, is an important tool for sharing research discoveries and the nature of science with public audiences. Science communication helps build trust in and support for science. It also helps individuals become informed decision-makers by providing them with science-based knowledge and resources. Given its importance, science communication experience is often sought by employers, funding agencies, and more.


The Florida Museum of Natural History, Thompson Earth Systems Institute, and iDigBio teamed up to offer the first ever SciComm 101 Workshop for 20 University of Florida graduate students and post-docs to help them enhance existing science communication skills and develop new tools for sharing their research with broad audiences. 
The workshop took place on January 31 - February 1, 2020, at the Florida Museum. Day one was focused on the basics of face-to-face science communication. The main themes included how to build a common vision for science outreach, strategies for interacting with the public, and the importance of storytelling. Participants took part in hands-on experiences, such as facilitating vetted museum outreach activities and concept mapping. The day concluded with a brainstorming session on how to create new outreach materials based on the participants' areas of research.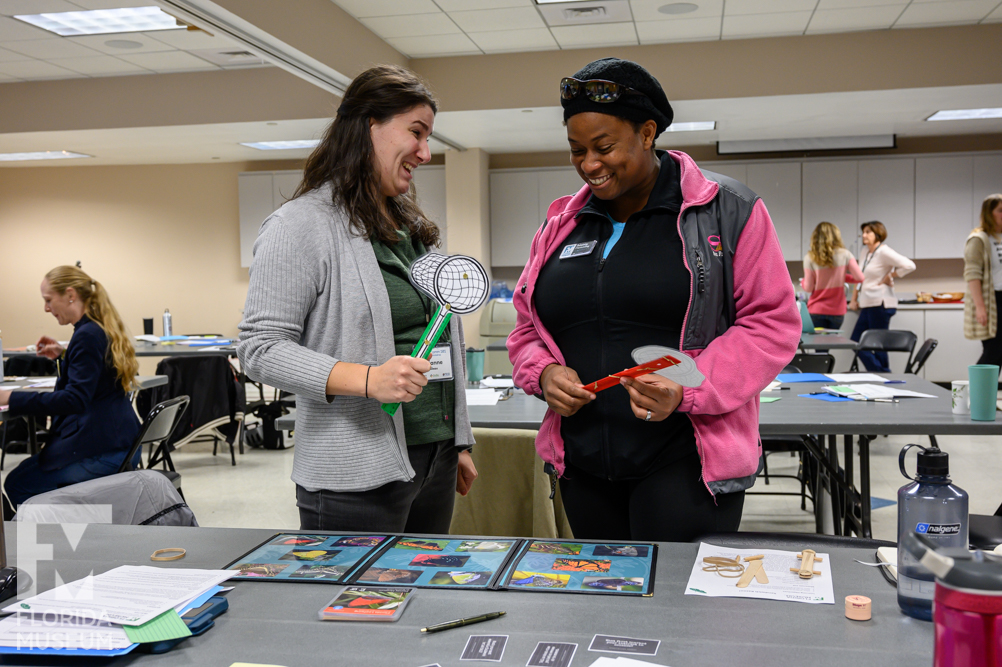 Day two transitioned the participants to the world of digital science communication. The morning began with creative writing and blogging activities. During lunch, participants got an example of a graduate student's personal SciComm journey from University of Florida PhD student, Kirsten Hecht. Following lunch participants learned the basics of how to take a good photo and practiced their smartphone photography throughout the museum. Day two concluded with information on how to share science online through a variety of social media platforms.  
Each participant will continue their skill building after the workshop by participating in one face-to-face activity through the Florida Museum and contributing one digital story element to one of the workshop partners' online platforms.
To learn more about the workshop visit the wiki to find presentations, photos, and other resources. Stay tuned for the next #SciComm101 opportunity coming soon!