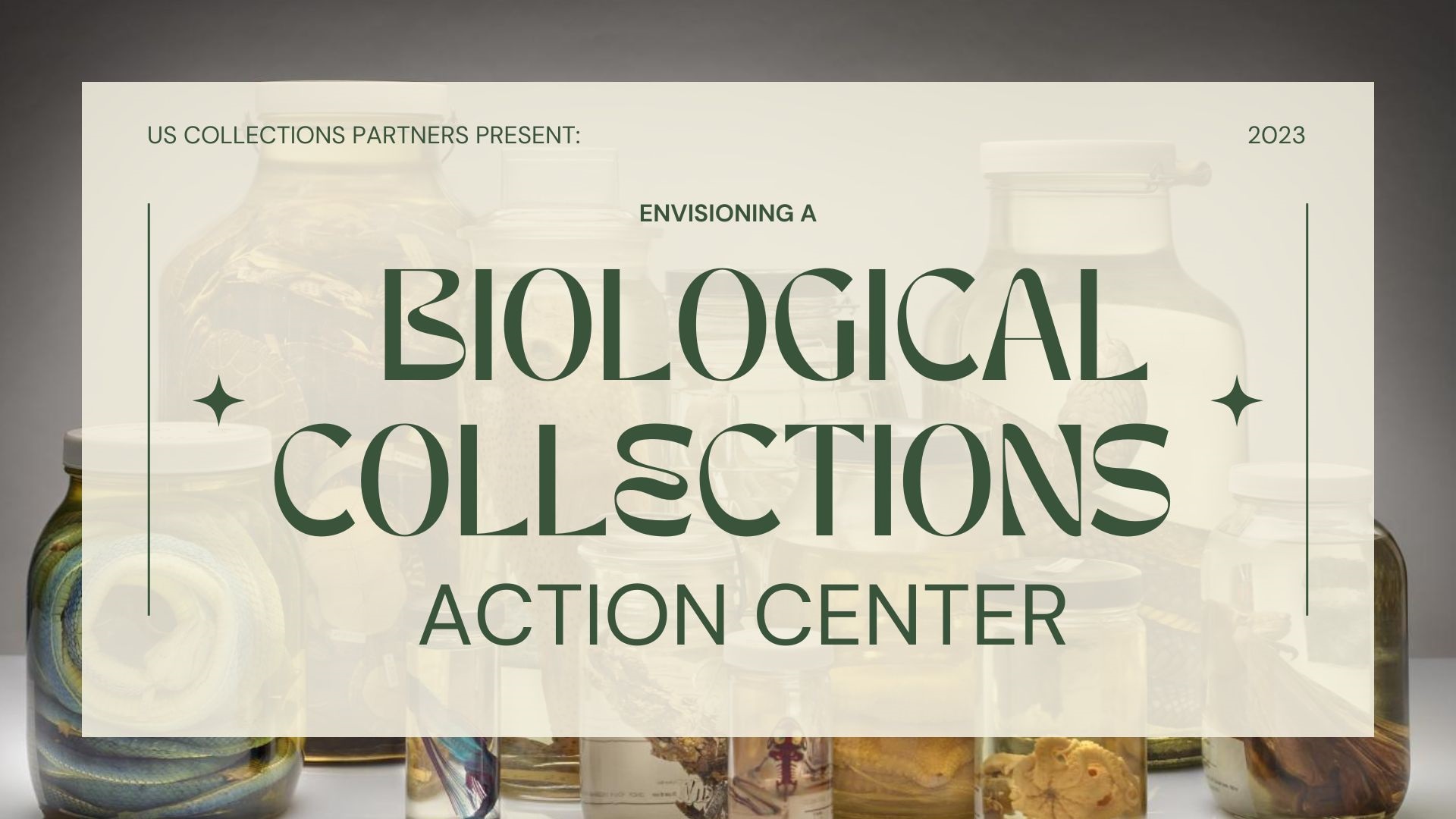 Numerous US Collection Partners (see list of organizers below) are organizing a series of webinars and workshops focused on Envisioning a Biological Collections Action Center as proposed in the recent NASEM report and authorized by the CHIPS and Science Act.
To learn more
For more information related to the series including webinar recordings, objectives, and agendas, visit the workshop wiki page: https://www.idigbio.org/wiki/index.php/Envisioning_a_Biological_Collections_Action_Center
Webinars
All webinars will be held from 1-2 p.m. Eastern. Webinars will be open to all and will be recorded. Recordings will be posted on the event wiki page following the event.
To obtain input from the community, we will be using Discourse. To access the platform, click here. For detailed access instructions, click here.
Webinar 1: March 7, 2023
Visions of an Action Center from NASEM Report Authors: Pam Soltis (moderator), Andy Bentley, and Barbara Thiers
Webinar 2: March 14, 2023
Visions of an Action Center from NASEM Report Authors: Pam Soltis (moderator), Joe Cook, Scott Edwards, Talia Karim, Shirley Pomponi
Webinar 3: March 21, 2023
Responses to the NASEM report with presentations from the Interagency Working Group on Scientific Collections (IWGSC), AIBS, and BCoN
Speakers include: Scott Miller, Kevin Hackett, and Diane DiEuliis (IWGSC), Jyotsna Pandey (AIBS), and Breda Zimkus (BCoN).
Webinars will be open to all. You can register for the webinars by clicking here.
Workshops
The webinars will foreshadow a series of workshops and focus groups to bring together U.S. collections professionals to consider the products and services an action center could offer to strengthen and sustain U.S. collections.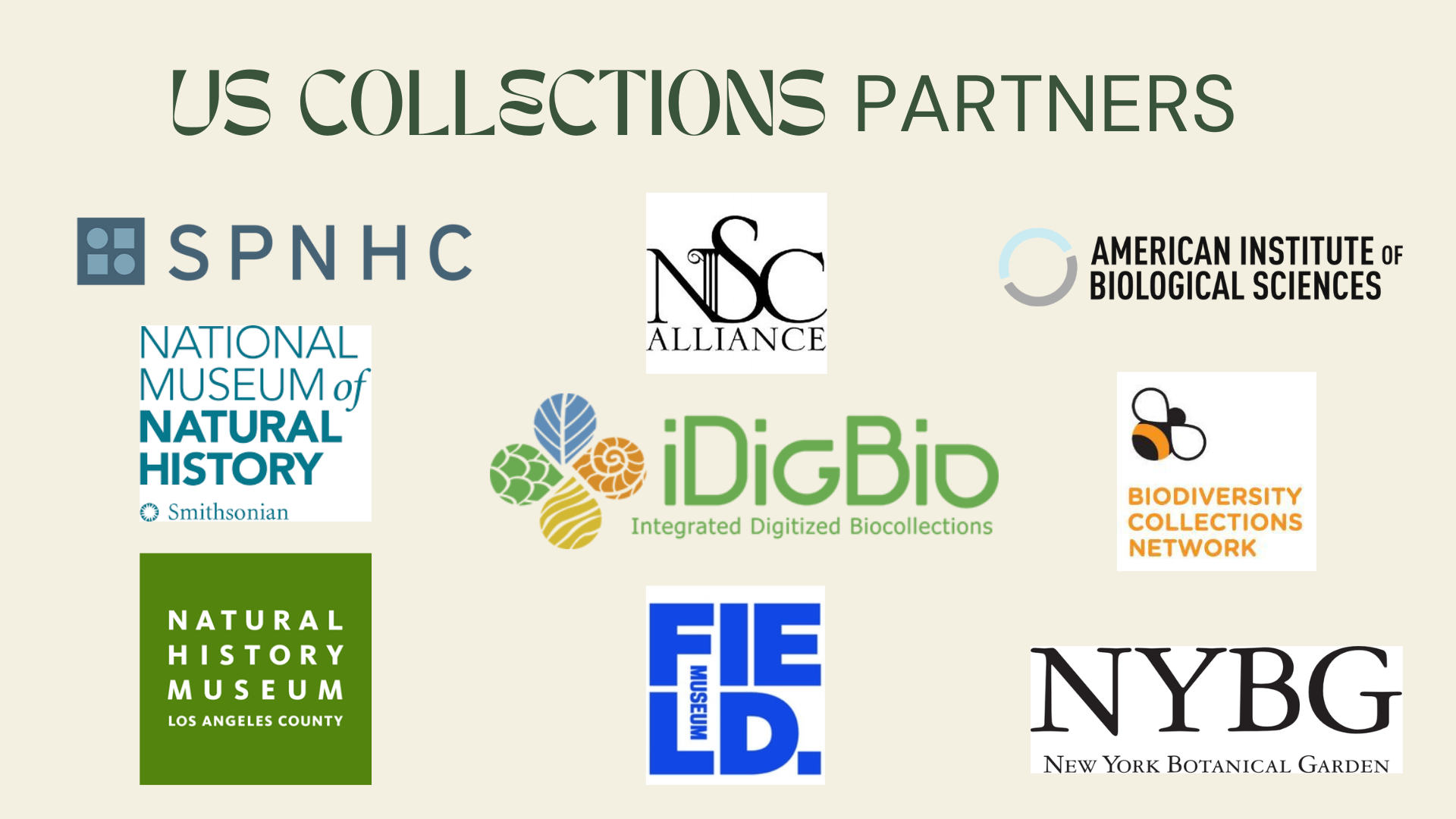 Organizers include:
John Bates, Field Museum of Natural History
Carol Butler, National Museum of Natural History, Smithsonian
Matt Borths, Duke Lemur Center
Joe Cook, Museum of Southwestern Biology, University of New Mexico
Libby Ellwood, Florida Museum of Natural History, iDigBio
Jillian Goodwin, Florida Museum of Natural History, iDigBio
David Jennings, Florida Museum of Natural History, iDigBio
Gil Nelson, Natural Science Collections Alliance, Florida Museum of Natural History, iDigBio
Jyotsna Pandey, American Institute of Biological Sciences, Natural Science Collections Alliance
Emily Sessa, New York Botanical Garden
Pam Soltis, Florida Museum of Natural History, iDigBio, UF Biodiversity Institute
Breda Zimkus, Museum of Comparative Zoology, Harvard University, Biological Collections Network