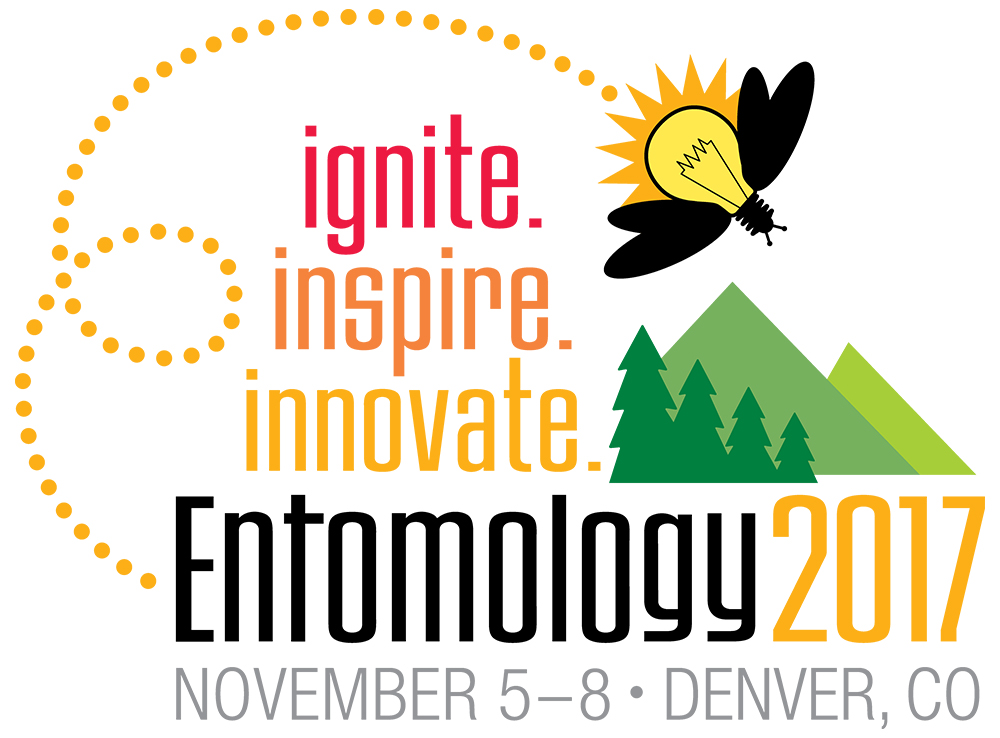 The Entomological Society of America (ESA) is the largest organization in the world serving the professional and scientific needs of entomologists and individuals in related disciplines. Founded in 1889, ESA has over 6,000 members affiliated with educational institutions, health agencies, private industry, and government. Members are researchers, teachers, extension service personnel, administrators, marketing representatives, research technicians, consultants, students, pest management professionals, and hobbyists.
Entomology 2017 will be held November 5-8, 2017 at the Denver Convention Center in Denver, Colorado. The theme "Ignite. Inspire. Innovate." highlights a vision to increase science communication within the research community. 
iDigBio's Deb Paul and Pam Soltis will be hosting the symposium, "Big Data and Bugs: How Massively Collected Biodiversity Data Are Changing the Way We Do Insect Science" with Ana Dal Molin from the Universidade Federal do Espírito Santo. Pam Soltis will also give a talk in the symposium entitled, "Using specimens and linked data in ecological and evolutionary research".
Details on speakers and posters for this event can be found on the iDigBio Wiki page for this Symposium. Time: 130 - 5 PM PST on Tuesday November 7, 2017 in the Convention Center, Meeting
Room 607.
If you will be there, please plan to attend the symposium and join us to do some outreach in the iDigBio event booth #315. Share with other entomologists, how scientific collections power entomological research, policy development, conservartion strategies, ecological restorations, land-use managment, and citizen science engagement, just to name a few topics!
For more information, visit www.entsoc.org/events/annual-meeting
Start Date:
Tuesday, November 07, 2017 -

1:30pm

to

5:30pm

EST