Workshop Opportunity: Drawers, Jars and Databases: Teaching the Hidden Science of Natural History Museums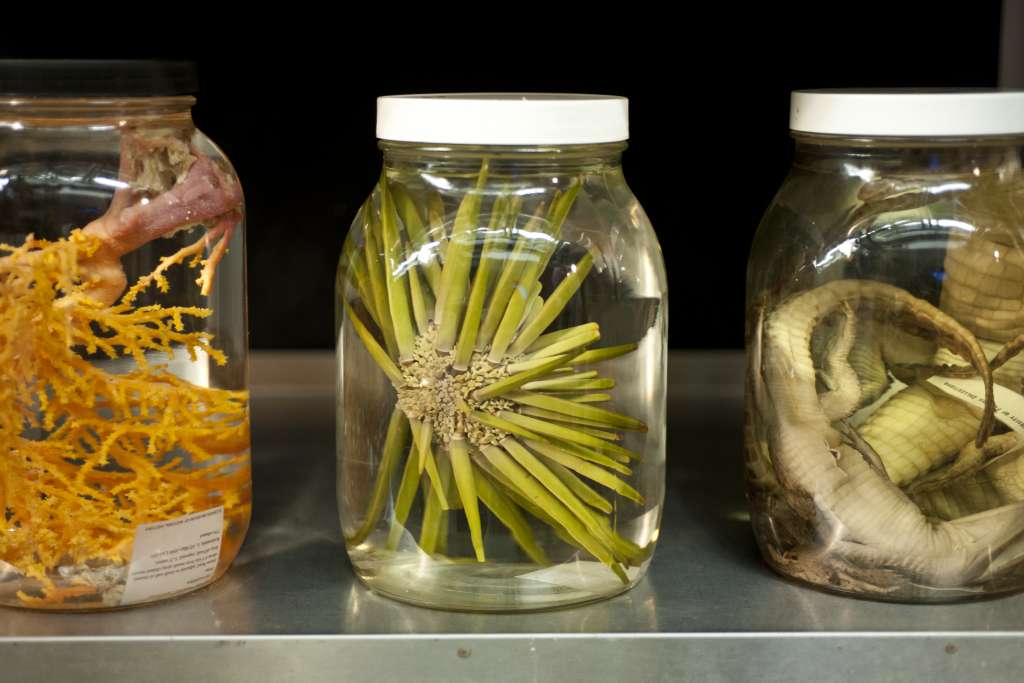 Photo courtesy of the Florida Museum
APPLICATIONS ARE DUE MARCH 12, 2018
You have probably visited a natural history museum, but have you ever wondered what lies behind the "staff only" signs? Many natural history museums are built around collections of specimens – troves of data about the living world around us. Have you ever wondered: Why do we have these collections? How do scientists use them for research? And how could educators tap into these vast resources?
Join the North Carolina Museum of Natural Sciences, iDigBio (Integrated Digitized Biocollections), and the MicroFungi project to answer these questions and more. Discover the work of collections research on a field trip to Prairie Ridge Ecostation and the Museum's Research Lab. Get behind the scenes with visits to research collections at the North Carolina Museum of Natural Sciences and North Carolina State University. Participate in hands-on activities that utilize collections, digitization, and collections data, and develop new ways to incorporate collections-based educational resources into your classroom!
When: Monday-Wednesday, July 9-11, 2018 from 8:00 am-5:00 pm
Where: North Carolina Museum of Natural Sciences with excursions to Prairie Ridge Ecostation and North Carolina State University.
Who should apply: This workshop is designed for high school biology and earth/environmental science teachers, but other educators who would like to adapt content are welcome to apply.
Cost: FREE! Breakfast and lunch will be provided all three days, and participants traveling 50 miles or more from home are eligible for lodging, mileage, and a stipend to cover meals that are not provided.
Benefits to Participants: All teachers that complete the workshop will receive a certificate of course completion for 24 contact hours to be turned in for CEUs and a thumb drive containing all of the workshop resources.
 
Interested in applying? Go here and fill out an application by March 12, 2018, and please share broadly!
Start Date:
Monday, July 09, 2018 (All day)
to
Wednesday, July 11, 2018 (All day)
Location:
North Carolina Museum of Natural Sciences