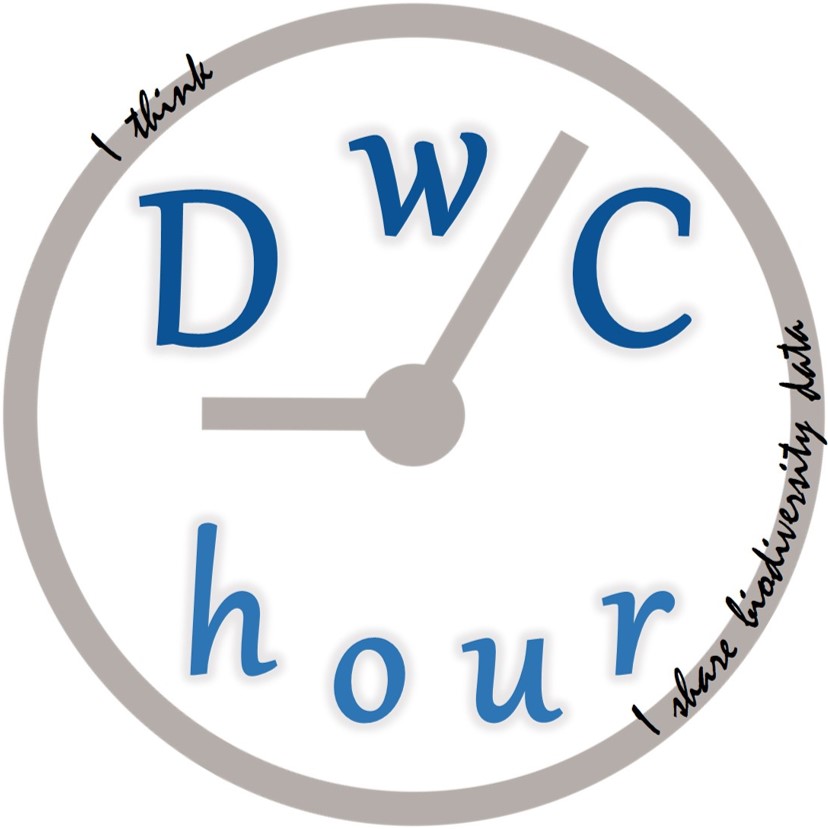 Recorded! so you can check this DwC Hour out again and share with colleagues.
Chapter 6 abstract: Darwin Core Hour - Where am I, exactly? Darwin Core Georeferencing Terms
In this chapter of the Darwin Core Hour series, we will look in depth at two Darwin Core georeferencing terms that can be confusing when sharing location data: coordinateUncertaintyInMeters and coordinatePrecision. We will cover these specific Location terms, along with related terms needed to understand their definitions, importance, and uses.  Finally, we will use these terms to demonstrate the process by which community feedback leads to improved Darwin Core documentation.
Presenters:
David Bloom, John Wieczorek
Date, Time: Tuesday, 11 July at 8am PDT, 11am EDT, 12pm GMT-3
Moderators: Gary Motz, Erica Krimmel
Post Webinar Suvey link: https://tinyurl.com/yd2rtor5
References:
Darwin Core Hour background:
Chapter 0. Introduction to Darwin Core Hour
Darwin Core has become a broadly-used standard for biodiversity data sharing since its inception as a standard by the organization Biodiversity Information Standards (TDWG) in 2009. Despite, or because of, its popularity, people trying to use the standard continue to have questions about how to use Darwin Core and associated extensions such as Audubon Core, Resource Relationship, and Measurement Or Fact. This webinar series looks at open questions related to Darwin Core. Though the topic is broad, individual chapters in the series will focus on specific topics to any adequate level of depth. We encourage people to bring questions and to have open discussions in each webinar.
Darwin Core Hours Past, Present, and coming up soon! https://github.com/tdwg/dwc-qa/wiki/Webinars
Start Date:
Tuesday, July 11, 2017 -

11:00am

to

12:00pm

EDT
Remote Connection URL:
https://idigbio.adobeconnect.com/room