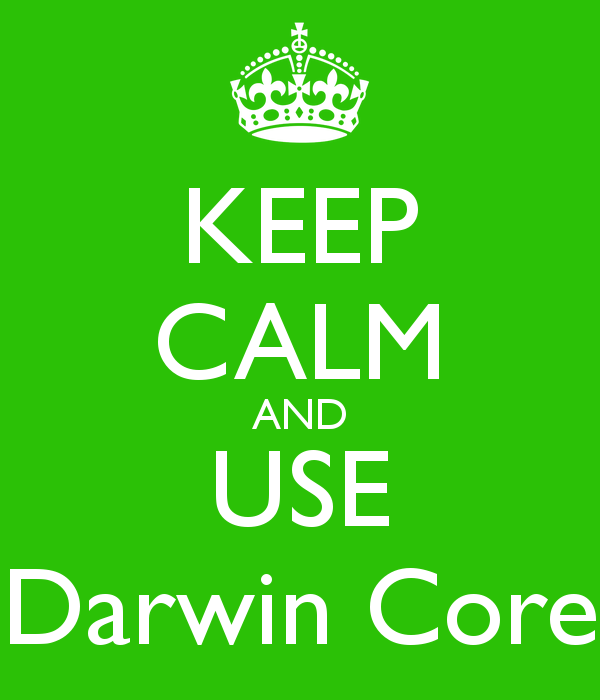 UPDATE! List of ALL Darwin Core Hour Webinars (to date) can be found here: https://github.com/tdwg/dwc-qa/wiki/Webinars
First 2017 DMIG webinar
When: Tuesday Feb 7 @ 1 PM EST, 6 PM UTC
Darwin Core Hour: Introduction
Where: http://idigbio.adobeconnect.com/datamgmt
Darwin Core Hour Input Form:
Please contribute topics of interest for future series and your questions. Help us organize the community Darwin Core conversation. Please share this link widely! https://tinyurl.com/zja2muz
RECORDING and Your Feedback.
WOW - we exceeded our Adobe Connect Capacity (100) people!  If you couldn't get in, please do listen to the recording via
a. Adobe Connect http://idigbio.adobeconnect.com/p200obyl8yp/
or
b. in the Darwin Core Hour Vimeo Album: https://vimeo.com/album/4407185
and please give us your feedback and ideas:
1. Post Webinar Survey: https://tinyurl.com/jq8qzsq
2. Your Darwin Core questions and ideas to the Darwin Core Input Form: https://tinyurl.com/zja2muz
Be on the lookout for the next Darwin Core Hour - in March!
We will change to a different meeting space to accomodate demand. :-)
Talks from today's webinar:  See https://github.com/tdwg/dwc-qa/wiki/Webinars
Webinar Series Abstract
Darwin Core has become a broadly-used standard for biodiversity data sharing since its inception as a standard by the organization Biodiversity Information Standards (TDWG) in 2009. Despite, or because of, its popularity, people trying to use the standard continue to have questions about how to use Darwin Core and associated extensions such as Audubon Core, Resource Relationship, and Measurement Or Fact. This webinar series looks at open questions related to Darwin Core. Though the topic is broad, individual chapters in the series will focus on specific topics to any adequate level of depth. We encourage people to bring questions and to have open discussions in each webinar.
Chapter Abstract
In this first webinar in the Darwin Core Hour series, the basics of how Darwin Core functions in the biodiversity community as a dynamic standard will be covered. Topics will include what the standard consists of, how to use it, how it can be changed, sources of information, and where to go for help.
Presenter: John Wieczorek
Moderators: Deborah Paul and Shelley James
Links to relevant pre-reading materials for best experience
Link to how to get the most out of Adobe Connect
https://www.idigbio.org/wiki/index.php/Web_Conferencing
Please use headsets for best experience.
Webinar series brought to you by the iDigBio Data Management Interest Group (DMI). We welcome input for this series from all working groups inside and outside of iDigBio and the entire community. We plan to make this happen 1x month.
Image from: http://www.keepcalm-o-matic.co.uk/p/keep-calm-and-use-darwin-core/
Start Date:
Tuesday, February 07, 2017 -

1:00pm

to

2:00pm

EST
Remote Connection URL:
http://idigbio.adobeconnect.com/datamgmt