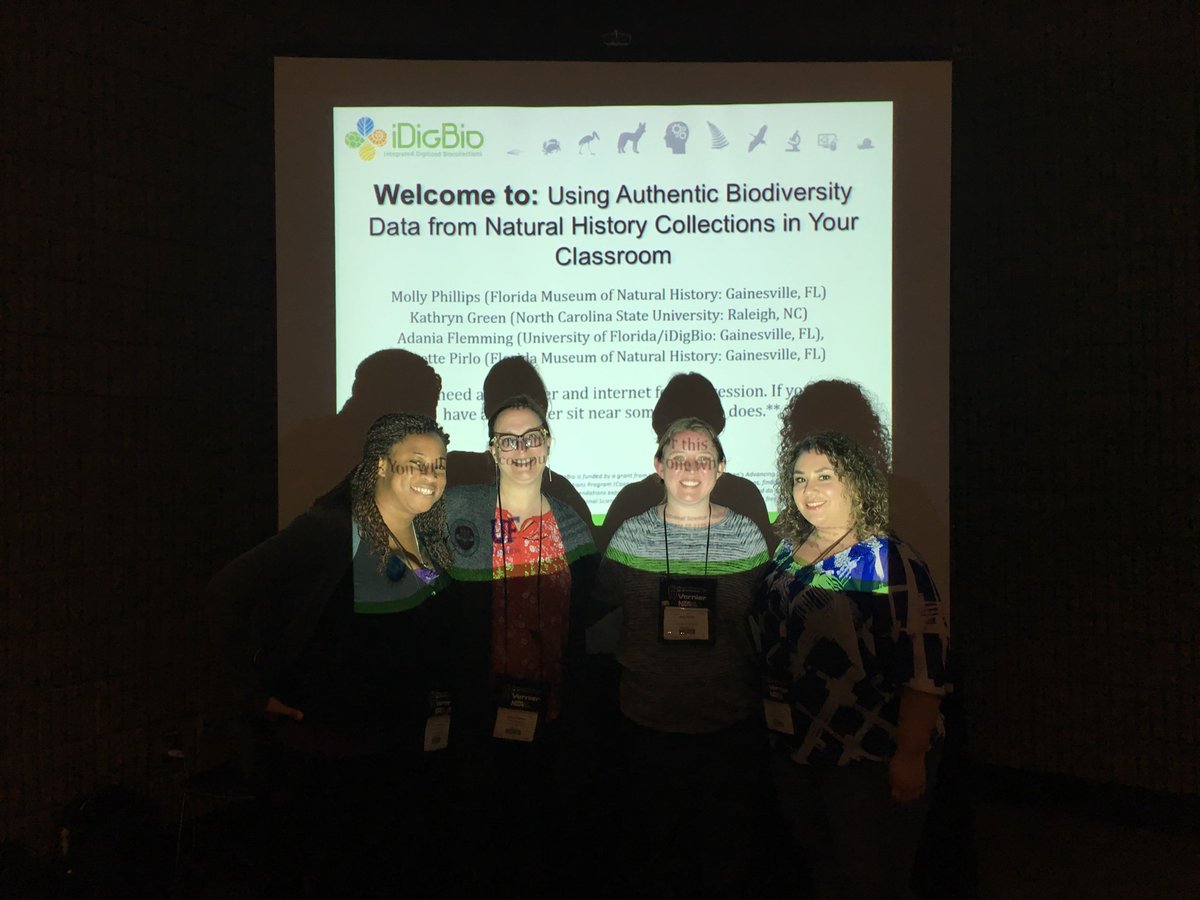 Contributed by Adania Flemming and Jeanette Pirlo
The National Science Teachers Association Meeting (NSTA) provides a chance for kindergarten to college science teachers to come together and celebrate their subject through talks, workshops, and exhibits. iDigBio staff member Molly Phillips, iDigBio graduate students, Jeanette Pirlo and Adania Flemming, and North Carolina graduate student, Kathryn Green, presented at the 2018 NSTA meeting held 15-18 March in Atlanta, Georgia. It was overwhelming, but also, extremely satisfying to see thousands of science teachers from every age group come together to find new ways to engage their students. Multiple resources were available to help teachers network and build relationships that would result in co-created ideas and materials to improve teaching, design, and research in science and technology.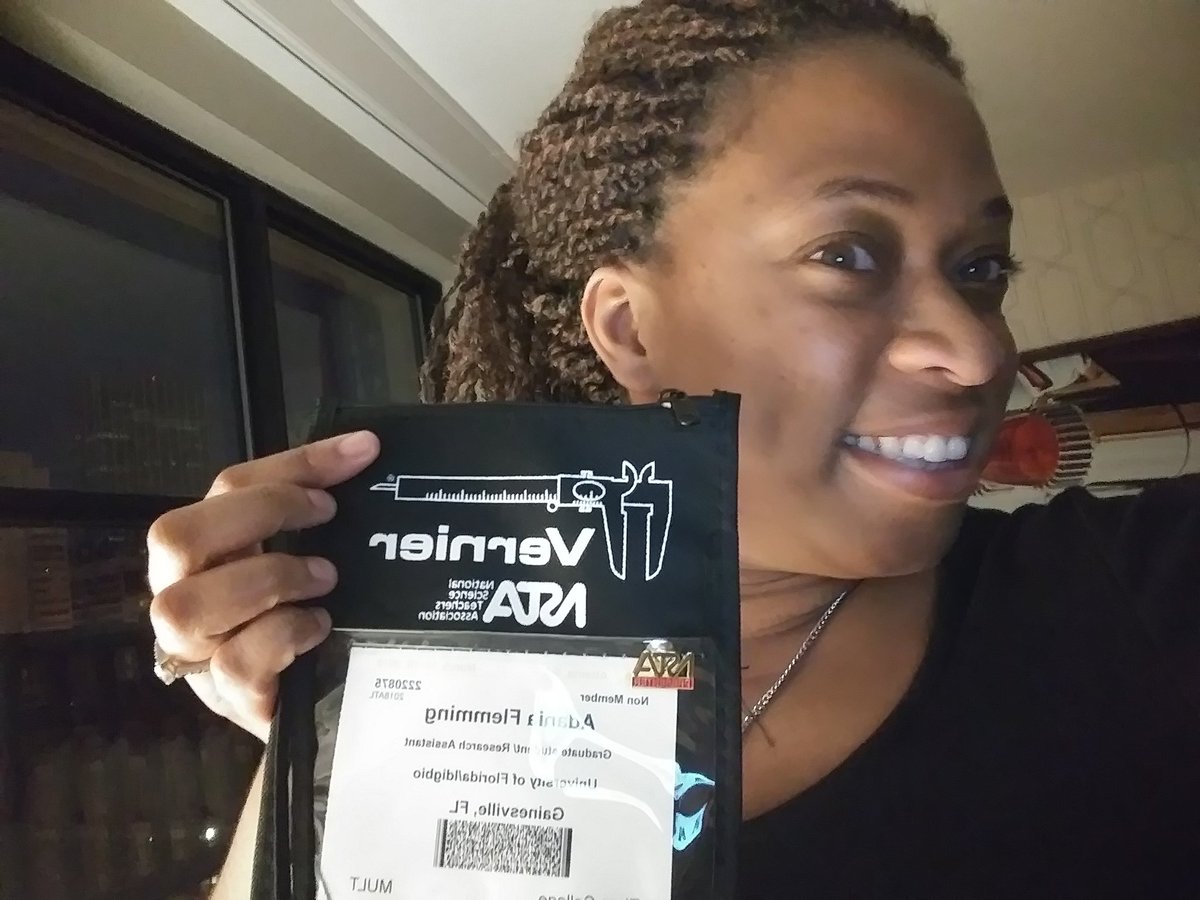 iDigBio presented an hour-long session that was divided into 3 categories. Adania Flemming first introduced participants to the idea of going behind the scenes of a museum through digitized Natural History Collections. Her presentation included an introduction to uses of museums beyond the small fraction of specimens visible in public exhibits. She explained the process of digitization: the conversion of analog information in any form (text, photographs, voice, etc.) to digital form to allow the sharing of collections online. The iDigBio Portal is one example of many where teachers, and scientists can find digitized collections.
Next, Jeanette Pirlo did a live demo of how to use the iDigBio Portal for research in classrooms, including how to run queries and understand the data. An instructional PowerPoint was provided for all participants on preloaded USB drives, so that teachers had access to the information after the conference.
Lastly, Kathryn Green and Molly Phillips presented a lesson available on the website's Education Resources page. They explained how the lessons are aligned to the Next Generation Science Standards (NGSS) and Common Core. This served also as an example of how you could use collections data in the classroom.
The interactions shared with our participants were eye opening mostly due to their enthusiasm.  They were given a chance to be students again and were able to get the answers to questions that their students could pose in class. Thanks to the feedback we received from our participants, iDigBio should present multiple sessions on various uses of the portal, at future meetings. It is exciting to see how teachers will use our resources in their class!