Source:
http://media.cmich.edu/news/invading-the-internet:-researchers-work-to-digitize-great-lakes-invasive-species
Release Date:
Tuesday, December 9, 2014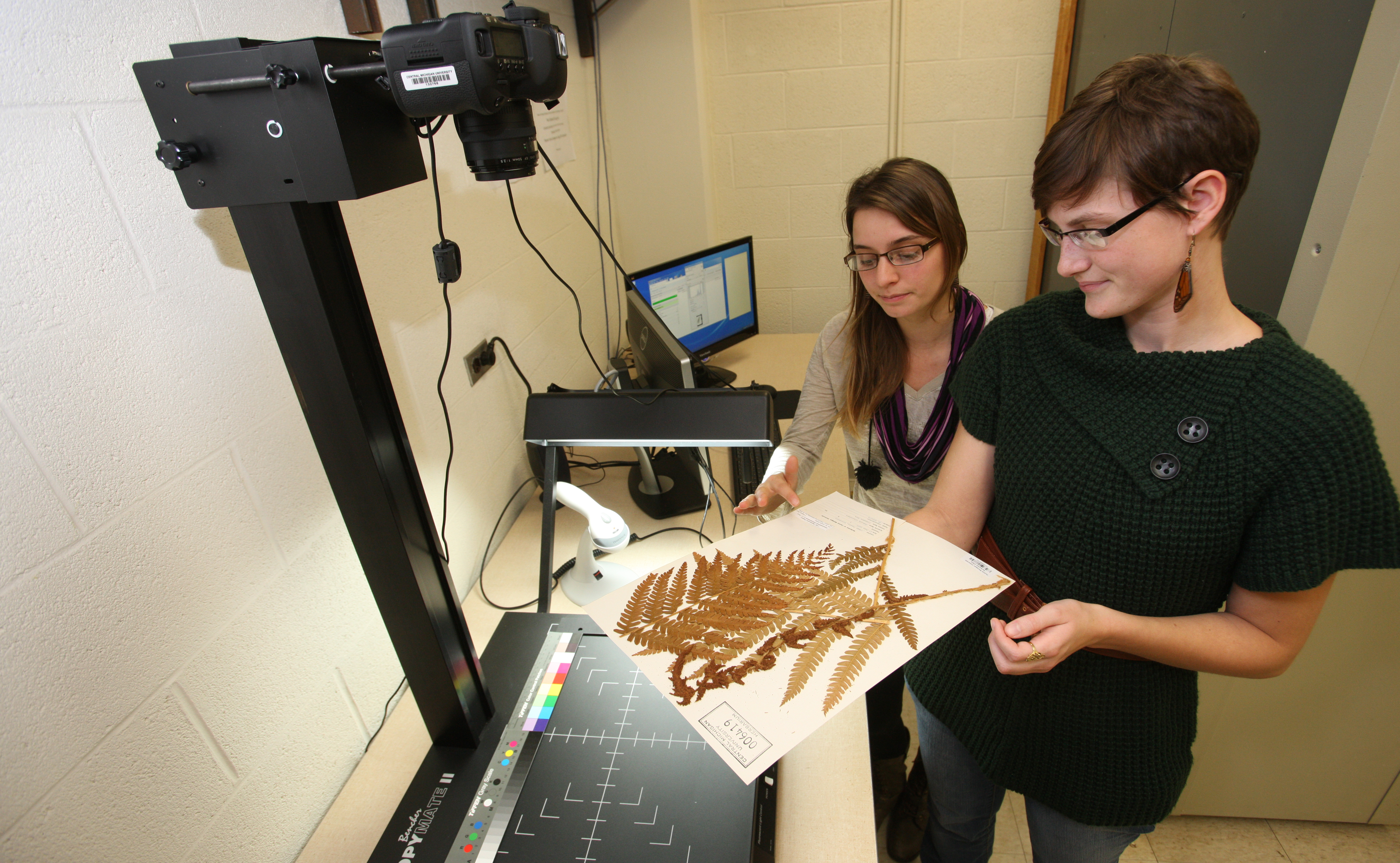 Photo provided by Central Michigan University / Steve Jessmore
The Central Michigan University (CMU) Herbarium at Central Michigan University was recognized by the CMU Media Channel for their participation in the Great Lakes Invasives TCN. The CMU Herbarium is part of a NSF funded collaboration of 25 institutions nationwide helping to build an online database of more than 1.7 million plant, fish and mollusk specimens from the Great Lakes region. As part of the network, The CMU Herbarium is currently hard at work digitizing its collection of plant specimens and making these resources available online. 
The Project's focus is on non-native species from the Great Lakes region. "There are at least 180 non-native species living in the Great Lakes, but with this collection, Monfils and colleagues will be helping to put more than 2,500 species online, allowing researchers from around the world instant access to a nearly 150-year-old collection of plants and animals."

Want to Learn More?